E-Commerce
The Increasing Importance of Payment Gateways in the Growing Digital Economy
J.P. Morgan's Orbital Gateway earns top industry ranking
---
E-Commerce has played a steadily growing role in sales across the last decade. Today, however, as COVID-19 shelter-in-place mandates forced non-essential businesses to close and remote workforces to become de riguer, demand is soaring. According to the Salesforce Shopping Index, global digital revenue in Q2 2020 grew by an unprecedented 71 percent, year over year, with all metrics contributing to the lift: traffic, conversion rates and total spend.1
Even as brick and mortar begins to reopen, it's apparent consumers have found the convenience of digital commerce "irresistible," setting a new baseline for growth and ensuring that those enterprises not ready to capitalize on the rapid changes in purchasing behavior risk certain loss of revenue and, perhaps, even obsolescence.
KEY POINTS
The need for an integrated, multichannel payments strategy is growing exponentially as merchants diversify channels and consumers increasingly browse, research and purchase remotely.
In this environment, merchants are dependent more than ever on robust payment platforms —functionality, scalability, speed and reliability are critical to success.
J.P. Morgan's Orbital Gateway offers clients an "always on" partner with a full suite of DIY, PnP payment products that meet real-world needs.
Orbital recently received a No. 1 ranking in the latest Gateway Enterprise Metrics (GEM): Real Transaction Metrics: Semi-Annual Report from The Strawhecker Group (TSG).
Read on to find important information on how to assess payments gateway providers and why the Orbital Gateway may be the solution you need to capitalize on the growing now economy.
Welcome to the new normal
The need for an integrated, multichannel payments strategy is growing exponentially. Merchants that understand the need to respond to this paradigm shift in purchasing habits are moving quickly to diversify their channels: e-commerce merchants are opening physical locations, brick-and-mortar merchants are launching digital storefronts. And smartphones and other portable/wearable devices are driving channel convergence as many consumers seek to browse, research and purchase products on their phones, both in-store and remotely.
In this environment, payment gateways are becoming increasingly important in payments infrastructure. They are the critical connection point needed to function in the now economy, allowing online shopping carts, point-of-sales systems and virtual terminals to connect to the payments process. If your gateway partner isn't on the leading edge of functionality, scalability, speed and reliability, it may be time to change.
We've prepared this overview of the J.P. Morgan Orbital Gateway to demonstrate the importance of a robust gateway platform and how you can take advantage of our industry-leading suite of tools to help increase revenue, lower your overall cost of payments and serve the widest possible audience — anytime, anywhere.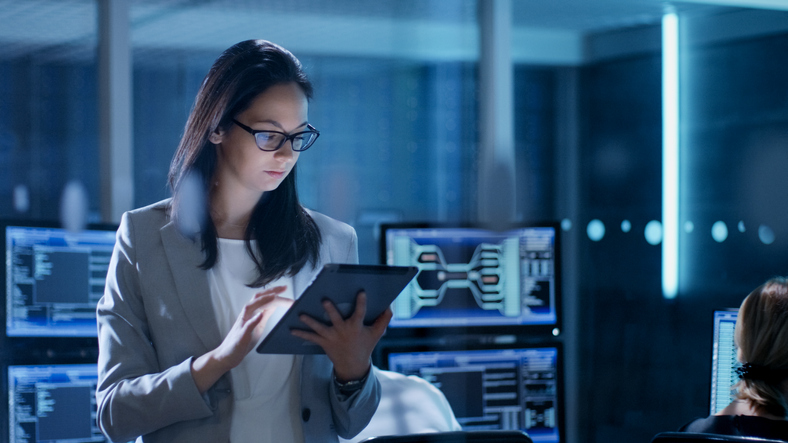 The J.P. Morgan Orbital Payment Gateway: An always-on presence
With billions of transactions daily, merchants are increasingly dependent on robust payment platforms. The payment processing world relies on speed and security, and when a payment processor is down, the ripple effects are immense. It's an industry that demands perpetual excellence. That's why we are exceptionally proud to report that J.P. Morgan's Orbital Gateway payments platform has recently received a No. 1 ranking in the latest semiannual GEM: Real Transaction Metrics: Semi-Annual Report from The Strawhecker Group (TSG).
Platform outages can cause business to shut down for the day (or even longer) as the ability to process card transactions comes to a dead stop. The cost of downtime can swing widely from industry to industry and business to business. But more than just payments revenue can be lost. Your company's credibility and reputation for reliability are at stake. Reputational damage, nearly impossible to measure, can negatively impact business long after the outage incident is corrected.
The Orbital Gateway Engineering team understands the critical need for merchants to always be "on." Over the last 20 months, they have built an infrastructure strong enough to run transactions flawlessly and scale exponentially.
We compete in stability, scalability and security — that's what we do best so that our merchants can focus on delivering value to their customers and leave payments to us.
Irina Nichol, Head of Digital Connect Products, J.P. Morgan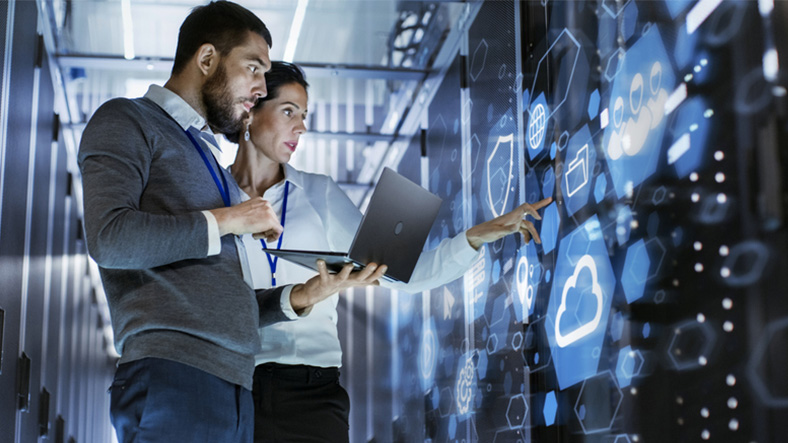 A comprehensive DIY, PnP e-commerce solution
Proprietary technological infrastructure has always been an enterprise-wide source of pride for J.P. Morgan Merchant Services. Due to our substantial investment in cutting-edge technology, clients are now benefitting from our move to a true FinTech posture.
Whether you have an in-house development team or require managed services, J.P. Morgan's Orbital Gateway suite of products is built to serve you. Quick and easy onboarding, outstanding management services and customization options based on verticals or geography are just a few of its features.
Our constantly evolving Developer Center is a self-service "sandbox" that helps clients take control in integrating omnichannel, global payment acceptance methods into their payment systems on their terms. Web-accessed, automated and seamless, the Center currently offers global APIs in a variety of software development kits.
The Common Wallet, for example, is a JSON API that allows merchants to integrate all major wallets from Apple Pay and Google Pay to Visa Checkout. This creates a one-stop shop and eliminates the need to integrate with every wallet provider. The API is available in most modern programming languages. And, the Orbital teams have invested resources this year to develop a feature-rich wallet that includes functions like recurring transactions, tipping and profile management.
J.P. Morgan also has dedicated teams of consulting and support staff available 24/7 to help clients through the process, from curating the suite of products for their unique business to end-to-end testing.
Orbital gives you the confidence to conduct business 24/7/365 because our systems consistently deliver. We hit it out of the park where it matters most.
Vakul Garg, Head of Orbital Gateway Engineering, J.P. Morgan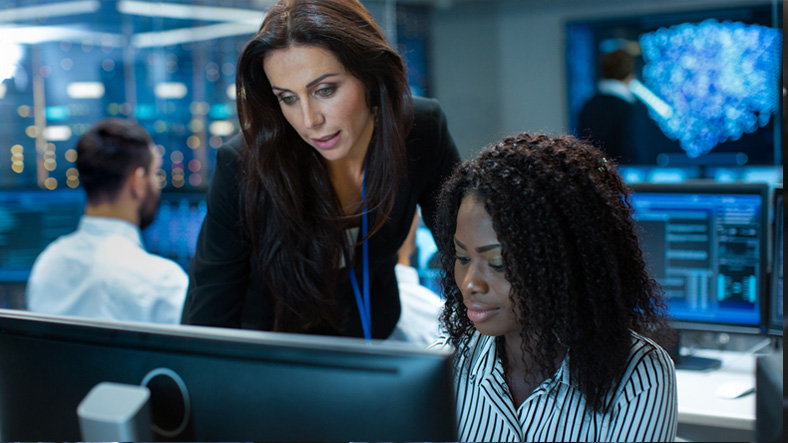 Functionality that meets real-world needs
The Orbital team also is dedicated to future-proofing the system by consistently improving processing power and making additional strategic investments in expanding functionality that responds to real-world needs.
For example, cart abandonment rates remain astonishingly high at nearly 70 percent on average.2 Analysis has shown that more than 40 percent are due to merchant website issues: confusing checkout processes, concern over security levels and lack of payment options.3
In response, several Orbital features have been built to not only ensure a seamless purchase experience at checkout, regardless of payment type, but also to secure the customer's account information through tokenization, improving merchant PCI compliance and protecting sensitive data against possible breaches.
Another example: In reevaluating their business model, many merchants are leaning toward some form of subscriptions. In fact, over the last seven-plus years, the subscription economy has grown by 350 percent.4 Website outages in this business model can be devastating. Both renewals and new signups are jeopardized. Lost revenue and lost trust are equally difficult to recover.
In addition to the stability of an always-on presence, the Orbital Gateway enables merchants to set up customized recurring billings from weekly to annual options and tracks and updates customer account information changes to reduce customer cancellations.
The Orbital Gateway product suite
Available a la carte or as a seamlessly interwoven suite, the Orbital Gateway family of services is thoughtfully designed to present important optimization benefits to a wide range of enterprises, from basic storefronts to the most sophisticated digital commerce merchants.
Account Updater helps merchants avoid processing service interruptions for a variety of payment models by automatically updating Mastercard and Visa changes such as new account number or expiration date, closed accounts, or brand changes or "flips" (from Visa to Mastercard or vice versa).
Customer Profile Management securely stores cardholder data off-site, supporting Payment Card Industry (PCI) compliance initiatives by protecting data at rest. By tokenizing each customer profile and storing it on an external database that we manage, Customer Profile Management reduces data entry errors and mitigates the cost and risk of storing customer data in-house.
Hosted Pay Page offers merchants a totally transparent way to pay online via a form-fill payment page anonymously hosted by J.P. Morgan. Hosted Pay securely stores and retrieves customer payment data through the Orbital Gateway so your company does not have to capture, transmit or receive payment data, again supporting PCI compliance and mitigating risks associated with data breaches. Importantly, the Hosted Pay Page retrieves and mirrors the look of your site in real time for each transaction, so your customers have a consistent brand experience.
Managed Billing enables your company to establish automated card-not-present transaction recurrence rules for your customers. Once those rules are set, the Orbital Gateway automatically generates any recurring transactions for the duration and amount specified in your rules. Using a tokenized profile ID instead of an actual payment account number, Managed Billing transactions helps reduce fraud exposure and support your PCI compliance requirements.
Virtual Terminal is the web-based console for the Orbital Payment Gateway. It enables merchants to perform a variety of payment processing and management functions and requires only a computer with a secure Internet connection and a Web browser.
Demand the best
Whatever your business model — or whatever model you plan to adopt — you owe it to your enterprise and your customers to choose the best digital platform partner. Uptime, integration ease, support, feature design, self-service, security, scalability…the criteria list is long.
Be sure to examine and analyze all available product features also. If your current gateway partner can't offer a range operational supports such as these, it's time to look elsewhere:
Process myriad payment types, domestic and international
Handle payments and exceptions through a secure Web application to protect transaction data
Protect customer payment data with tools that eliminate the need to transmit or store account information
Save time by automating recurring payments and maintaining customer account profiles
Simplify online payments acceptance implementation with DIY software development kits
Minimize service disruptions by automatically updating customer card account information
Help prevent fraud with leading edge anti-fraud technologies and real-time transaction analysis
We have built Orbital Gateway to answer all these needs and more. Let us demonstrate how Orbital Gateway can help you better capitalize on the exponential growth of the new digital economy.
To learn more about the Orbital Gateway and its product suite, talk to your J.P. Morgan representative today, or call
1-800-708-3739
For an in-depth discussion of digital wallets, see:
---
Meet the Team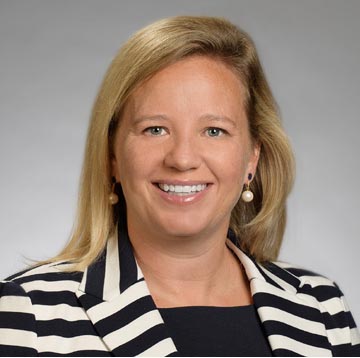 CINDY TURNER
Managing Director, J.P. Morgan
As head of Global Client Solutions for J.P. Morgan Merchant Services, Cindy has worked with large and small merchants on their acceptance strategies for more than a decade. Her deep and broad industry experience in Payments, including e-Commerce (both on the issuing and acquiring side), plus her direct experience working with consumer products, retail and restaurants on marketing, pricing and cost- savings initiatives, have more than prepared her for the job.
Prior to J.P. Morgan, Cindy partnered with the card networks and various wallet providers on their respective roadmaps and commercialization strategies, and supported retailers ranging from Fortune 500 companies down through small businesses. She also spent four years as an executive on KKR's portfolio team, primarily working with the First Data management team on profit improvement initiatives.
From sales effectiveness to procurement savings to product management and design, Cindy is a highly experienced business leader, with proven "nose for the money" instincts, who can help clients get things done.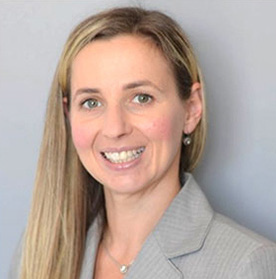 IRINA NICHOL
Head of Digital Connect Products, J.P. Morgan
Irina is a 17-year veteran of J.P. Morgan, with experience leading Product, Technology and Operations teams in Global Wealth Management and now Merchant Services. As the leader of the Digital Connect product domain, Irina wakes up every morning thinking about making JPM Merchant Services products easier to consume. In addition to the Orbital Gateway, Irina's team manages the merchant developer experience and other digital products like hosted pay services and digital wallets.
With typical modesty, Irina had this to say about our recent Orbital accolade: "This is only the beginning. We are working tirelessly to deliver new features for our clients, including modern interfaces and services we can perform on their behalf so that they can focus on what they do best."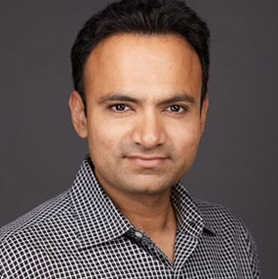 VAKUL GARG
Head of Orbital Gateway Engineering, J.P. Morgan
Vakul heads the Orbital Engineering and Support teams, located across the globe. His deep and broad skills in digital commerce technology stems from his experience of working with J.P. Morgan for the last 10 years and before that with Accenture Technology Solutions, where he led major tech implementations for Ernst & Young, Pacific Life and Drugstore.com, among many others.
His educational background includes an engineering degree in electronics and telecommunications from India's prestigious Amravati University.
Today, Vakul takes great pride in directing increasingly more strategic investments in both Orbital's product offerings and tech upgrades, and plans to triple Orbital's processing capacity by the second quarter of next year.
"In the last 20 months, we have embarked upon huge milestones in moving our 24x7 working software to more secure and stable infrastructures while serving our clients," he said. "These are exciting times and the Orbital teams are energized to take this platform to the next level. Stay tuned."
About GEM
The prestigious Gateway Enterprise Metrics (GEM) platform is a product of The Strawhecker Group (TSG), a leading analytics and consulting company focused on the payments acceptance industry.
The GEM Real Transaction Metrics: Semi-Annual Report monitors real-time transactions from more than 20 payment gateways worldwide, tracking metrics such as response time; transaction average response time; success rate authorization failures; and gateway minute outage, access, and availability. Using those measures, Orbital Gateway earned a grade of 98.35 points out of 100, and ranked first out of 21 systems in the study, which measured performance in May and June 2020.
GEM is the only tool in the market that benchmarks from the merchant, developer and gateway performance perspective. Current subscribers account for an estimated 66 percent of all payment gateway volume in the U.S. Read more about TSG and GEM at https://info.thestrawgroup.com/gem.