Treasury and Payments
Treasurers Find Their Voice in the Business Resiliency Conversation
J.P. Morgan's Jennifer Barker and Karen Webster, CEO of PYMNTS.com, discuss the ways digital payment and treasury tools help organizations promote readiness and resiliency. This is the fifth in a podcast series on the "Digital Transformation of Treasury." This podcast was originally published on

PYMNTS.com

.
---
The global pandemic has caused many organizations to rapidly digitize payments and treasury functions, a trend expected to continue after the COVID-19 risks have been mitigated.
Corporate treasurers will play a key role in maximizing investments in digitizing payments and cash management.
An enterprise-wide focus is needed to help identify and mitigate operational and financial risk that is introduced by increasing uncertainty and volatility.
When properly informed and empowered, treasury and finance teams are in a unique position to allocate cash in ways that can help effectively promote liquidity and cash flow resiliency.
Technology, specifically cloud enablement, was key to the survival of many businesses as the pandemic hit and now treasurers are focusing on long-term financial resiliency.
Shifting from paper checks to card-based payment methods, like Single-Use AccountsSM can help enable a business to quickly achieve near-term business resiliency while gaining access to capital float and card program rebate. Similarly, adopting dual currency invoicing and the ability to pay vendors in their local currency can help improve efficiency and reduce reconciliation queries.
Third-party risk management will grow in importance as a way to help achieve and maintain effective business resiliency and supply chain risk mitigation.
Corporate treasurers should have a strong voice in promoting business-wide financial stability and cash flow resiliency.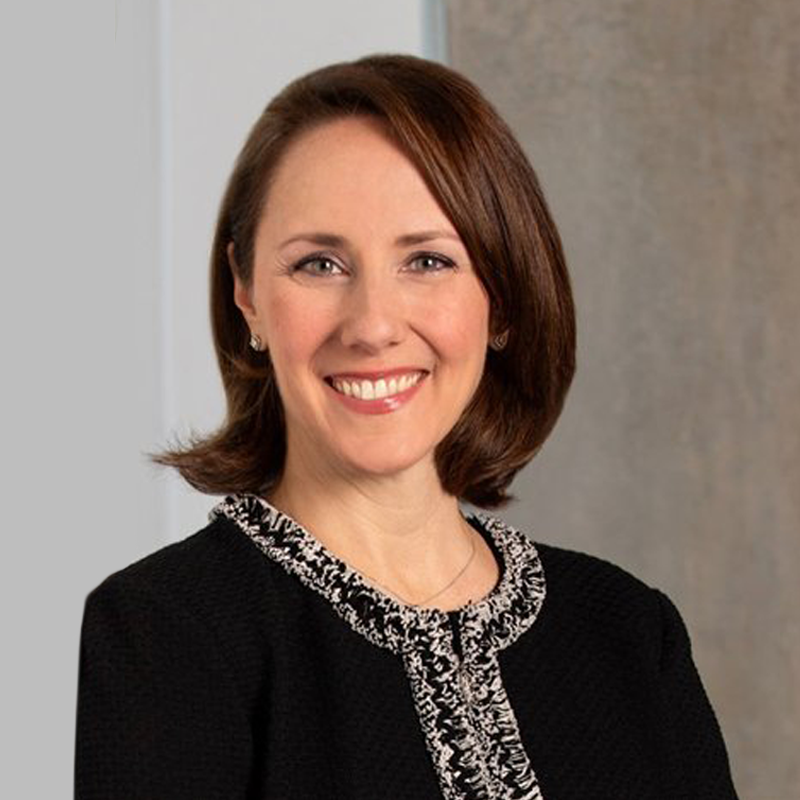 JENNIFER BARKER, MANAGING DIRECTOR, HEAD OF WHOLESALE PAYMENTS PRODUCT DELIVERY FOR COMMERCIAL BANKING AND THE COPORATE & INVESTMENT BANK
Jennifer is the Head of Wholesale Payments Product Delivery for Commercial Banking and the Corporate & Investment Bank. She's responsible for scaling and integrating payments platforms across both businesses through a unified team that's defining the product strategy, segmenting clients and packaging solutions against these segments, determining the end-to-end delivery strategy, managing product launches and enabling the sales teams. Before taking on this expanded role, Jennifer was the Head of Treasury and Digital Solutions, where she determined and executed the Treasury Services and Digital product strategy for Commercial Banking. Jennifer has a BA from James Madison University and an MBA from The University of Michigan. She and her family live in Dallas.
This material was prepared exclusively for the benefit and internal use of the JPMorgan client to whom it is directly addressed (including such client's subsidiaries, the "Company") in order to assist the Company in evaluating a possible transaction(s) and does not carry any right of disclosure to any other party. In preparing this presentation, we have relied upon and assumed, without independent verification, the accuracy and completeness of all information available from public sources or which was provided to us by or on behalf of the Company or which was otherwise reviewed by us. This material is for discussion purposes only and is incomplete without reference to the other briefings provided by JPMorgan. Neither this material nor any of its contents may be disclosed or used for any other purpose without the prior written consent of JPMorgan.
J.P. Morgan, JPMorgan, JPMorgan Chase and Chase are marketing names for certain businesses of JPMorgan Chase & Co. and its subsidiaries worldwide (collectively, "JPMC"). Products or services may be marketed and/or provided by commercial banks such as JPMorgan Chase Bank, N.A., securities or other non-banking affiliates or other JPMC entities. JPMC contact persons may be employees or officers of any of the foregoing entities and the terms "J.P. Morgan", "JPMorgan", "JPMorgan Chase" and "Chase" if and as used herein include as applicable all such employees or officers and/or entities irrespective of marketing name(s) used. Nothing in this material is a solicitation by JPMC of any product or service which would be unlawful under applicable laws or regulations.
Investments or strategies discussed herein may not be suitable for all investors. Neither JPMorgan nor any of its directors, officers, employees or agents shall incur in any responsibility or liability whatsoever to the Company or any other party with respect to the contents of any matters referred herein, or discussed as a result of, this material. This material is not intended to provide, and should not be relied on for, accounting, legal or tax advice or investment recommendations. Please consult your own tax, legal, accounting or investment advisor concerning such matters.
Not all products and services are available in all geographic areas. Eligibility for particular products and services is subject to final determination by JPMC and or its affiliates/subsidiaries. This material does not constitute a commitment by any JPMC entity to extend or arrange credit or to provide any other products or services and JPMorgan reserves the right to withdraw at any time. All services are subject to applicable laws, regulations, and applicable approvals and notifications. The Company should examine the specific restrictions and limitations under the laws of its own jurisdiction that may be applicable to the Company due to its nature or to the products and services referred herein.
Notwithstanding anything to the contrary, the statements in this material are not intended to be legally binding. Any products, services, terms or other matters described herein (other than in respect of confidentiality) are subject to the terms of separate legally binding documentation and/or are subject to change without notice.
Changes to Interbank Offered Rates (IBORs) and other benchmark rates: Certain interest rate benchmarks are, or may in the future become, subject to ongoing international, national and other regulatory guidance, reform and proposals for reform. For more information, please consult: https://www.jpmorgan.com/global/disclosures/interbank_offered_rates
JPMorgan Chase Bank, N.A. Member FDIC.
JPMorgan Chase Bank, N.A., organized under the laws of U.S.A. with limited liability.
© 2020 JPMorgan Chase & Co. All Rights Reserved.