Treasury and Payments
Incorporating ESG into Supply Chain Finance
---
Incorporating ESG into Supply Chain Finance
WATCH VIDEO
17.21
Sustainable finance: Helping corporates implement ESG programs
Supply chain finance can be used to create a financial incentive for a supplier to commit to a sustainability policy.
Supply chain finance is designed to reduce the cost of doing business, and large corporations with a lot of resources can assist smaller companies who would like to do something but face a challenge with the cost of implementing an environmental, social and governance (ESG) program.
The adoption of ESG goals brings an increasing demand for accountability and transparency.
Currently there aren't any industry standards for an ESG compliant trade finance facility, as it will be up to lenders to come up with frameworks for what they consider acceptable for ESG linked lending.
Connect with your J.P. Morgan representative to get started today.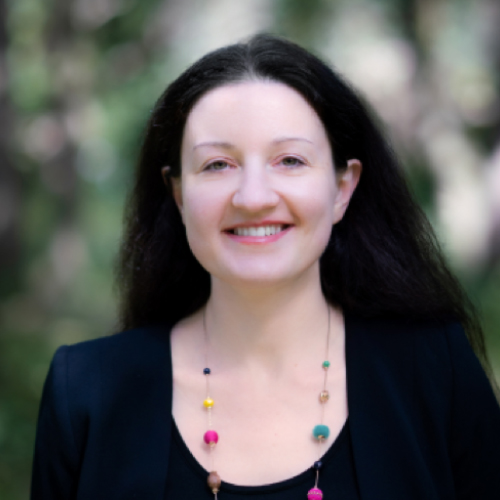 Natasha Condon, Global Head of Core Trade, J.P. Morgan
Natasha is the Global Head of Core Trade within J.P. Morgan Payments. She has 15+ years of experience across trade finance and working capital solutions for both corporate and financial institutions. She has extensive experience with providing strategic working capital advisory, risk mitigation,
sales growth, and digital efficiencies for the top multinationals in the world.
Natasha comes to the firm from Citi, where she was the Global Trade Sales Head. While there, she led five regional teams around the world and provided personal leadership on large strategic deals.
Natasha held multiple positions at Citi. Prior to her current role, she held the position of Europe Trade Sales Head and primarily focused on large complex deals requiring coordination across multiple countries. Natasha was also previously the Global Subsidiaries EMEA Trade Sales Head, as well as the UK, Nordics & Netherlands Trade Head, and began as a Trade Sales Consultant.
Natasha was in her previous employment a serving member of Citi UK Pride Committee, an active member of Citi Women and Citi Parents affinity organizations and a member of the Global Trade Management Committee.
Natasha has a Master of Arts from Oxford University where she studied Philosophy, Politics & Economics (PPE).
The views and opinions expressed herein are those of the author and do not necessarily reflect the views of J.P. Morgan, its affiliates, or its employees. The information set forth herein has been obtained or derived from sources believed to be reliable. Neither the author nor J.P. Morgan makes any representations or warranties as to the information's accuracy or completeness. The information contained herein has been provided solely for informational purposes and does not constitute an offer, solicitation, advice or recommendation, to make any investment decisions or purchase any financial instruments, and may not be construed as such.
Not all products and services are available in all geographic areas. Eligibility for particular products and services is subject to final determination by JPMC and or its affiliates/subsidiaries. This material does not constitute a commitment by any JPMC entity to extend or arrange credit or to provide any other products or services and JPMC reserves the right to withdraw at any time. All services are subject to applicable laws, regulations, and applicable approvals and notifications. Notwithstanding anything to the contrary, the statements in this material are confidential and proprietary to JPMC and are not intended to be legally binding. Any products, services, terms or other matters described herein (other than in respect of confidentiality) are subject to the terms of separate legally binding documentation and/or are subject to change without notice. J.P. Morgan is the marketing name for the Wholesale Payments business of JPMorgan Chase Bank, N.A. and its affiliates worldwide.
JPMorgan Chase Bank, N.A. Member FDIC. JPMorgan Chase Bank, N.A., organized under the laws of U.S.A. with limited liability. © 2021 JPMorgan Chase & Co. All Rights Reserved.