Treasury and Payments
Healthcare's New Normal: Accelerating Adoption of Contactless and Digital Experiences
InstaMed CEO Bill Marvin and Karen Webster, CEO of

PYMNTS.com

discuss the impact of COVID-19 on healthcare and how the accelerated adoption of contactless experiences, including digital payments, will be the industry's new normal. This podcast was originally published on

PYMNTS.com

.
---
Highlights
Healthcare has been impacted by COVID-19 unlike any other industry and has forced many providers and health plans to quickly prioritize an online payment strategy to ensure critical cash flow.
Healthcare's rapid adoption and utilization of telehealth in response to COVID-19 shutdowns shows just how fast the industry can move to implement new technology – now digital tools are implemented in a matter of days, not weeks or months.
The new normal in healthcare will require organizations to build trust with consumers through contactless, digital and automatic experiences wherever possible, including from BYOD technology for appointment check-ins to digital wallets to manage patient balances and health plan premiums.
Millennials, as digital natives and the largest generation in the workforce, will continue to drive healthcare's shift to contactless experiences long after COVID-19 and will stay loyal to providers and health plans that embrace digital channels.
After decades of a focus on electronic transactions between providers and payers, digitization of consumer transactions is the next frontier as consumer demand for contactless options, including eStatements, remains unmet.
The COVID-19 pandemic will drive a step-change in the adoption curve of digital experiences, as seen in the rapid growth in telehealth and will spread to administrative processes like healthcare payments, ultimately creating a better healthcare experience for all stakeholders through digitization.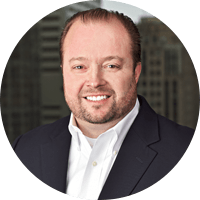 BILL MARVIN, PRESIDENT & CEO, INSTAMED
MANAGING DIRECTOR, J.P. MORGAN
Bill is a healthcare technology visionary, entrepreneur, thought leader and operator. Bill's deep experience and expertise in the healthcare payments and revenue cycle industries date back to 1993. He possesses an unwavering passion for leveraging technology to transform the healthcare payments experience for providers, payers and consumers.
Since co-founding InstaMed in 2004, Bill has led and scaled the company to power hundreds of billions of dollars in healthcare payments for providers and payers of all sizes nationwide. InstaMed's customers include 9 of the top 10 children's hospitals, 4 of the top 5 national payers and many of the most prestigious academic health systems and Blues plans.
This material was prepared exclusively for the benefit and internal use of the JPMC client or prospect to whom it is directly addressed (including such entity's subsidiaries, the "Company") in order to assist the Company in evaluating a possible transaction(s) and does not carry any right of disclosure to any other party. In preparing these materials, we have relied upon and assumed, without independent verification, the accuracy and completeness of all information available from public sources or which was provided to us by or on behalf of the Company or which was otherwise reviewed by us. This material is for discussion purposes only and is incomplete without reference to the other briefings provided by JPMC. Neither this material nor any of its contents may be disclosed or used for any other purpose without the prior written consent of JPMC.
J.P.Morgan, JPMorgan, JPMorgan Chase, Chase and InstaMed are marketing names for certain businesses of JPMorgan Chase & Co. and its subsidiaries worldwide (collectively, "JPMC"). Products or services may be marketed and/or provided by commercial banks such as JPMorgan Chase Bank, N.A., securities or other non-banking affiliates or other JPMC entities. JPMC contact persons may be employees or officers of any of the foregoing entities and the terms "J.P.Morgan", "JPMorgan", "JPMorgan Chase" "Chase" and "InstaMed" if and as used herein include as applicable all such employees or officers and/or entities irrespective of marketing name(s) used. Nothing in this material is a solicitation by JPMC of any product or service which would be unlawful under applicable laws or regulations.
Investments or strategies discussed herein may not be suitable for all investors. Neither JPMC nor any of its directors, officers, employees or agents shall incur in any responsibility or liability whatsoever to the Company or any other party with respect to the contents of any matters referred herein, or discussed as a result of, this material. This material is not intended to provide, and should not be relied on for, accounting, legal or tax advice or investment recommendations. Please consult your own tax, legal, accounting or investment advisor concerning such matters.
Not all products and services are available in all geographic areas. Eligibility for particular products and services is subject to final determination by JPMC and or its affiliates/subsidiaries. This material does not constitute a commitment by any JPMC entity to extend or arrange credit or to provide any other products or services and JPMC reserves the right to withdraw at any time. All services are subject to applicable laws, regulations, and applicable approvals and notifications. The Company should examine the specific restrictions and limitations under the laws of its own jurisdiction that may be applicable to the Company due to its nature or to the products and services referred herein.
Notwithstanding anything to the contrary, the statements in this material are not intended to be legally binding. Any products, services, terms or other matters described herein (other than in respect of confidentiality) are subject to the terms of separate legally binding documentation and/or are subject to change without notice.
Changes to Interbank Offered Rates (IBORs) and other benchmark rates: Certain interest rate benchmarks are, or may in the future become, subject to ongoing international, national and other regulatory guidance, reform and proposals for reform. For more information, please consult: https://www.jpmorgan.com/global/disclosures/interbank_offered_rates
JPMorgan Chase Bank, N.A. Member FDIC.
JPMorgan Chase Bank, N.A., organized under the laws of U.S.A. with limited liability.
© 2020 JPMorgan Chase & Co. All Rights Reserved.