You're re-imagining wellness
We're the end-to-end financial partner that you need
---
Our scale is your advantage
We've helped hundreds of clients take their business to the next level. Let us put our performance, expertise, and leadership to work for you.
Making it easier to grow your community
Your global community doesn't have borders. Your business shouldn't either.
Market leader in North America and Europe, with rapidly expanding e-commerce acquiring capabilities in Asia and Latin America
Regionally-preferred ways to pay and global digital wallets
Partnerships with best-in-class platform providers for subscription billing
Integrated marketplace payments through WePay, a Chase Company
Channel-agnostic solutions that support mobile-first growth
A unified experience with simple API integration and consolidated reporting across the globe
A passion for performance
Like you, we're passionate about helping others be their best. We have the tools, insights and expertise that empower you to make the most out of every payment.
Boost the health of your payments with tools that:
Update card-on-file information in real time to protect against changes in card information and increase customer retention
Easily manage customer profiles while protecting payment data and reducing cost of compliance
Quickly and efficiently manage chargebacks and fraud risk
Inform your business strategy with unparalleled data.
Our relationships with half of U.S. households provide access to more data than any competitor in the market. When aggregated and de-identified, these insights can serve to identify levers to improve your payment performance and support your strategy to generate growth.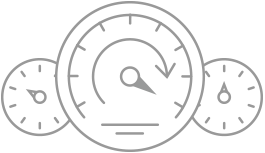 The strength of a J.P. Morgan partnership

Beyond merchant acquiring, we serve our clients in a way that no one else in the industry can. By aligning payment acceptance and cash management strategies, we can help you streamline cash flow, optimize liquidity and improve the efficiency of outbound payments.
Consolidated view and reporting across entire relationship in J.P. Morgan ACCESS
Earn credit on deposits held to offset bank fees
Efficiently move funds so you have the right amount of cash, in the right currency, exactly when and where you need it
Global FX capabilities paired with local bank licenses and expertise to maximize cash management
We deliver integrated global solutions and exceptional client service so you can grow and protect your business by securely accepting any payment, in any currency, anywhere in the world.
---
This presentation was prepared exclusively for the benefit and internal use of the Chase client or potential Chase client to whom it is directly delivered and/or addressed (including subsidiaries and affiliates, the "Company") in order to assist the Company in evaluating, on a preliminary basis, the feasibility of a possible transaction or transactions or other business relationship and does not carry any right of publication or disclosure, in whole or in part, to any other party. This presentation is for discussion purposes only and is incomplete without reference to, and should be viewed solely in conjunction with, the oral briefing provided by Chase. Neither this presentation nor any of its contents may be disclosed or used for any other purpose without the prior written consent of Chase. This presentation does not constitute a commitment by any Chase entity to extend or arrange credit or to provide any other services to Company.
In preparing this presentation, we have relied upon and assumed, without independent verification, the accuracy and completeness of all information available from public sources or which was provided to us by or on behalf of the Company or which was otherwise reviewed by us. The statements, views, and opinions that will be expressed during the presentation are those of the presenters and are not endorsed by, or reflect the views or positions of, Chase. The information herein may not take into account individual client circumstances, objectives or needs and is not necessarily intended as a recommendation of a particular product or strategy to the Company and Company shall make its own independent decision. Chase is not liable for decisions made or actions taken in reliance on any of the information covered during the presentation. Furthermore, Chase makes no representations as to the actual value which may be received in connection with a transaction or use of the products and services mentioned nor the legal, tax or accounting effects of consummating a transaction.
Chase, Chase Paymentech, Chase Merchant Services, JPMorgan and JPMorgan Chase are marketing names for certain businesses of JPMorgan Chase & Co. and its subsidiaries worldwide (collectively, "Chase") and if and as used herein may include as applicable employees or officers of any or all of such entities irrespective of the marketing name used. Products and services may be provided by commercial bank affiliates, securities affiliates or other Chase affiliates or entities. In particular, securities brokerage services other than those which can be provided by commercial bank affiliates under applicable law will be provided by registered broker/dealer affiliates such as J.P. Morgan Securities LLC, J.P. Morgan Institutional Investments Inc. or by such other affiliates as may be appropriate to provide such services under applicable law. Such securities are not deposits or other obligations of any such commercial bank, are not guaranteed by any such commercial bank and are not insured by the Federal Deposit Insurance Corporation. Not all products and services are available in all geographic areas. Eligibility for particular products and services is subject to final determination by Chase or its affiliates/subsidiaries.
Changes to Interbank Offered Rates (IBORs) and other benchmark rates: Certain interest rate benchmarks are, or may in the future become, subject to ongoing international, national and other regulatory guidance, reform and proposals for reform. For more information, please consult: https://www.jpmorgan.com/global/disclosures/interbank_offered_rates
JPMorgan Chase and its affiliates do not provide tax, legal or accounting advice. This material has been prepared for informational purposes only, and is not intended to provide, and should not be relied on for, tax, legal or accounting advice. You should consult your own tax, legal and accounting advisors before engaging in any transaction or if you have any questions. In addition, any discussion of U.S. tax matters included herein (including any attachments) is not intended or written to be used, and cannot be used, in connection with the promotion, marketing or recommendation by anyone not affiliated with Chase of any of the matters addressed herein or for the purpose of avoiding U.S. tax-related penalties.