Commercial Real Estate
New Markets Tax Credit Investments That Help Veterans
Through the program, JPMorgan Chase invests in community facilities and businesses that provide healthy food, healthcare and other social services for veterans.
---
Veterans—especially those who are homeless, at risk of being homeless, or disabled—need more than affordable homes to succeed. They also need healthy food, physical and behavioral healthcare, and access to education.
Through the New Markets Tax Credit (NMTC) Program, JPMorgan Chase works with Community Development Entities (CDEs) that invest in community facility projects as well as for-profit, job-generating businesses, many of which provide veterans services.
These projects range from a YMCA with a Veterans Affairs-specific wellness program to a Meals on Wheels program that helps repair veterans' homes. Learn more about the firm's NMTC investments that help veterans and their communities.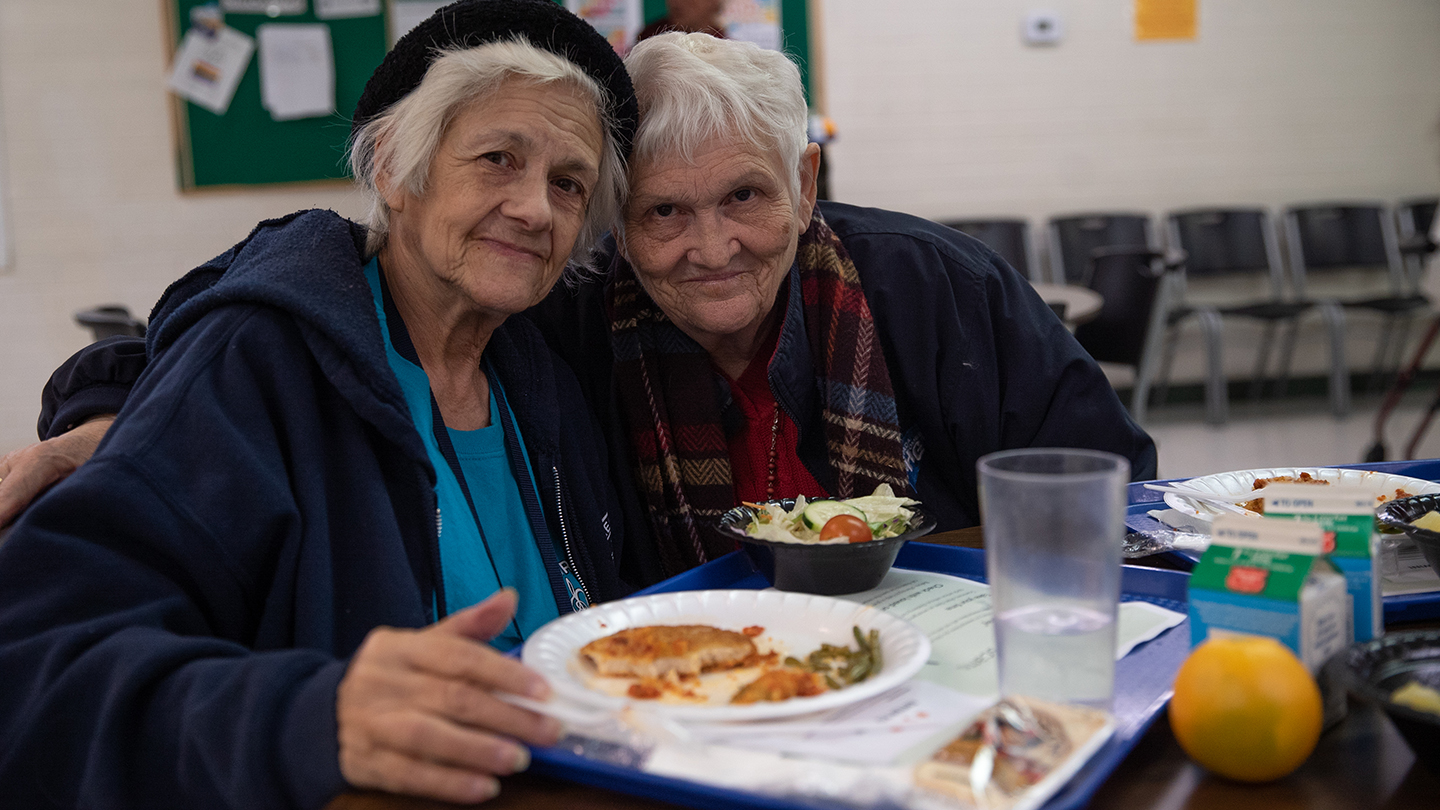 Three Square Food Bank
Three Square Food Bank aims to provide wholesome food to hungry people and create a hunger-free community. It has found unique, creative ways to do so throughout Southern Nevada, from its surplus banquet program to drive-thru distribution sites.
Prior to the COVID-19 pandemic, Three Square offered free meals for seniors every Thursday night at the Veterans of Foreign Wars (VFW) Post 10047 in Las Vegas. Unlike most free meals, seniors and their spouses could bring friends and family. The dinners also included games and access to other community services.
After the pandemic hit, Thursday dinners were put on hold. But Three Square's working relationship with the VFW remained strong. Post 10047 became a grocery distribution site while serving about 40 hot meals each week. This was especially important as more than 447,000 Southern Nevadans are now food-insecure, up from 272,000 prior to COVID-19.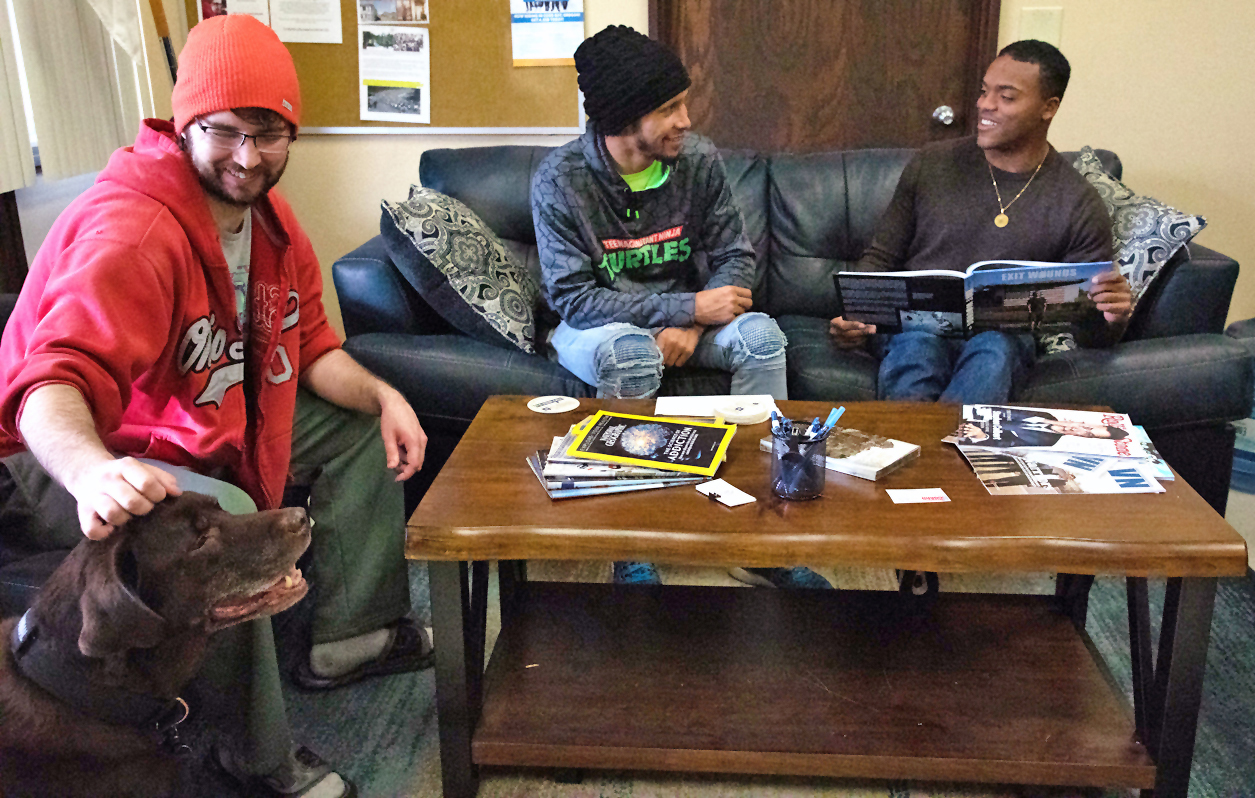 Southwestern Oregon Community College
Southwestern Oregon Community College (SWOCC) may be small, but it has a big impact on veterans transitioning into college and the workforce.
Veterans comprise roughly 9% of SWOCC's student population. To serve this group, the college employs a full-time coordinator who works out of the Coos County campus' veterans resource center. The coordinator helps veterans:
Apply for veterans benefits and financial aid
Find information on available benefits
Connect with career training services
SWOCC also has a veterans club, which works to develop and support community projects that help veterans and others in need.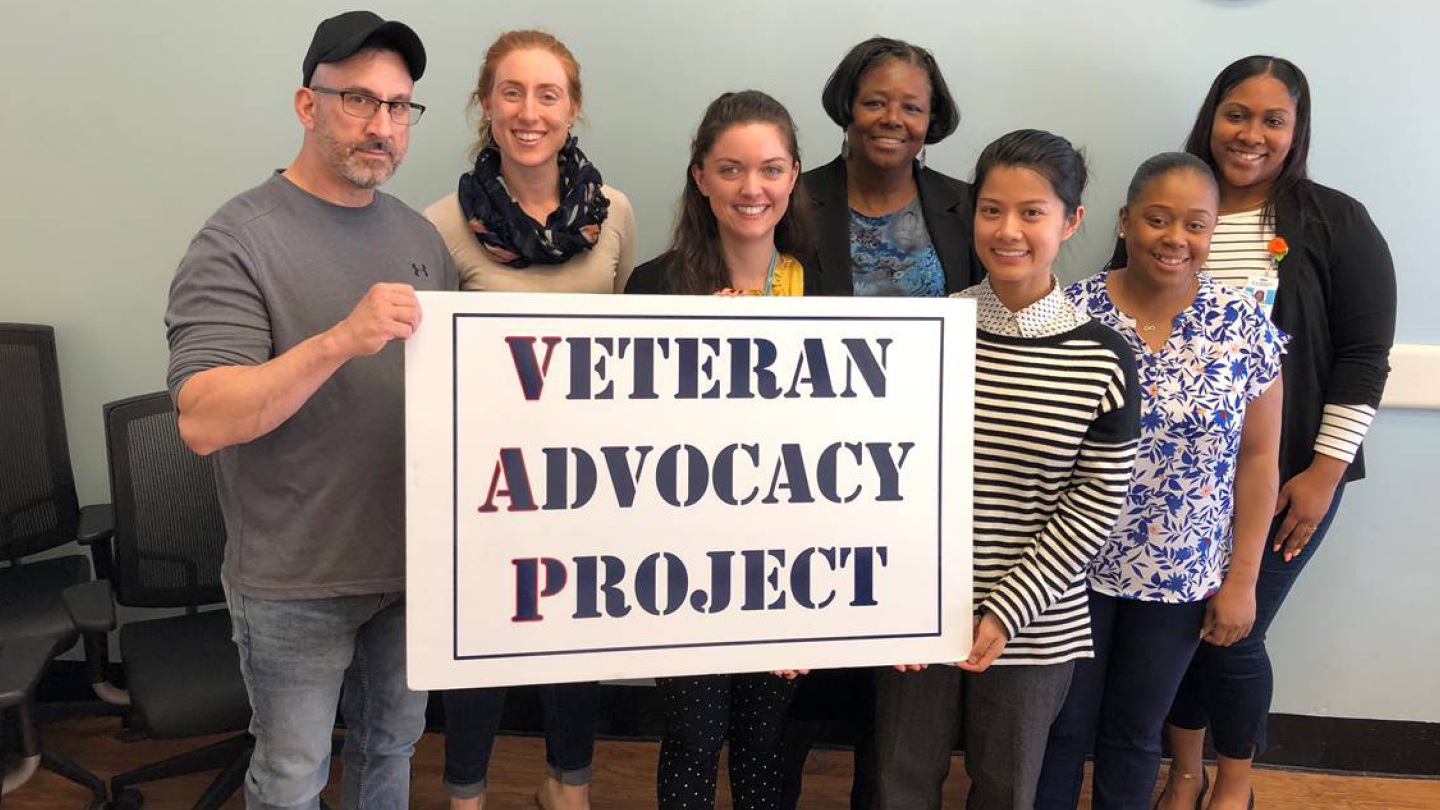 Community Healthcare Network
Community Healthcare Network (CHN) provides more than 85,000 New Yorkers with primary and behavioral healthcare along with dental, nutrition, wellness and support services.
CHN's services are just as diverse as its patients. Its health centers provide services tailored to the needs of specific populations, including teens, refugees, LGBTQ+ individuals, and veterans.
Unlike a lot of veterans programs, CHN's Military Health and Wellness Family Program is for any current or former service members—regardless of their discharge status—as well as their families. Designed specifically for veterans' behavioral and physical health needs, the program connects patients to healthcare, legal and social services.
Paul's Place
Located in Southwest Baltimore, Paul's Place has been helping neighborhood residents since 1982. What started out as a soup kitchen has since expanded to offer 20 programs, including an after-school program, workforce development training, and laundry, shower and mail services.
Veterans are among the many people who utilize these programs and services. Prior to the pandemic, the Veterans Affairs hospital made monthly on-site visits to help veterans take advantage of all the services available.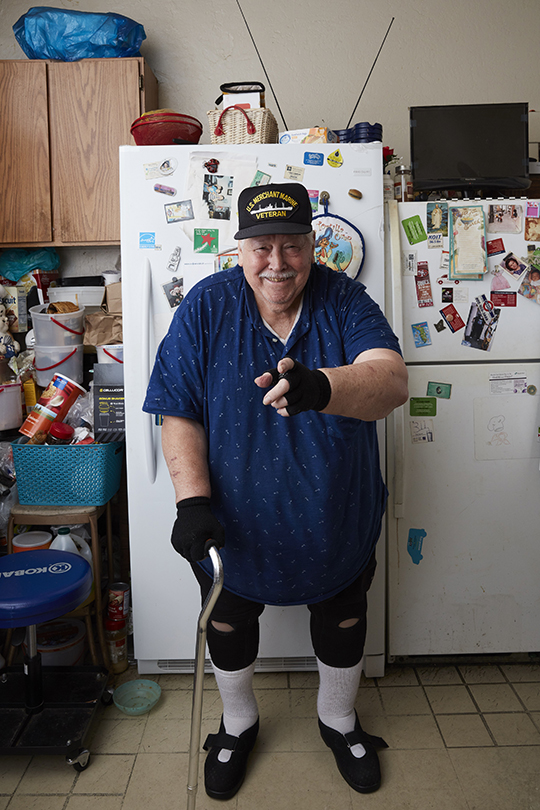 Meals on Wheels San Francisco
Meals on Wheels San Francisco (MOWSF) has a major impact on the city's seniors. In 2019 alone, it delivered 2.2 million meals to 4,300 older, homebound residents while helping them live safely and independently in their homes. The nonprofit's reach goes beyond preparing and delivering meals. It also offers services that range from social work and nutrition counseling to minor home repairs.
The latter is thanks, in part, to help from The Home Depot Foundation's Helping Homebound Heroes program. Through the program, MOWSF assists senior veterans—15% of its clients—with critical home repairs and improvements to help them live safely and more comfortably in their homes. For example, a former paratrooper in the 82nd Airborne Division of the Army received a new walk-in closet and a couch to ease his chronic back pain. MOWSF has also provided shower chairs, replaced old and uncomfortable mattresses, and installed lift chairs.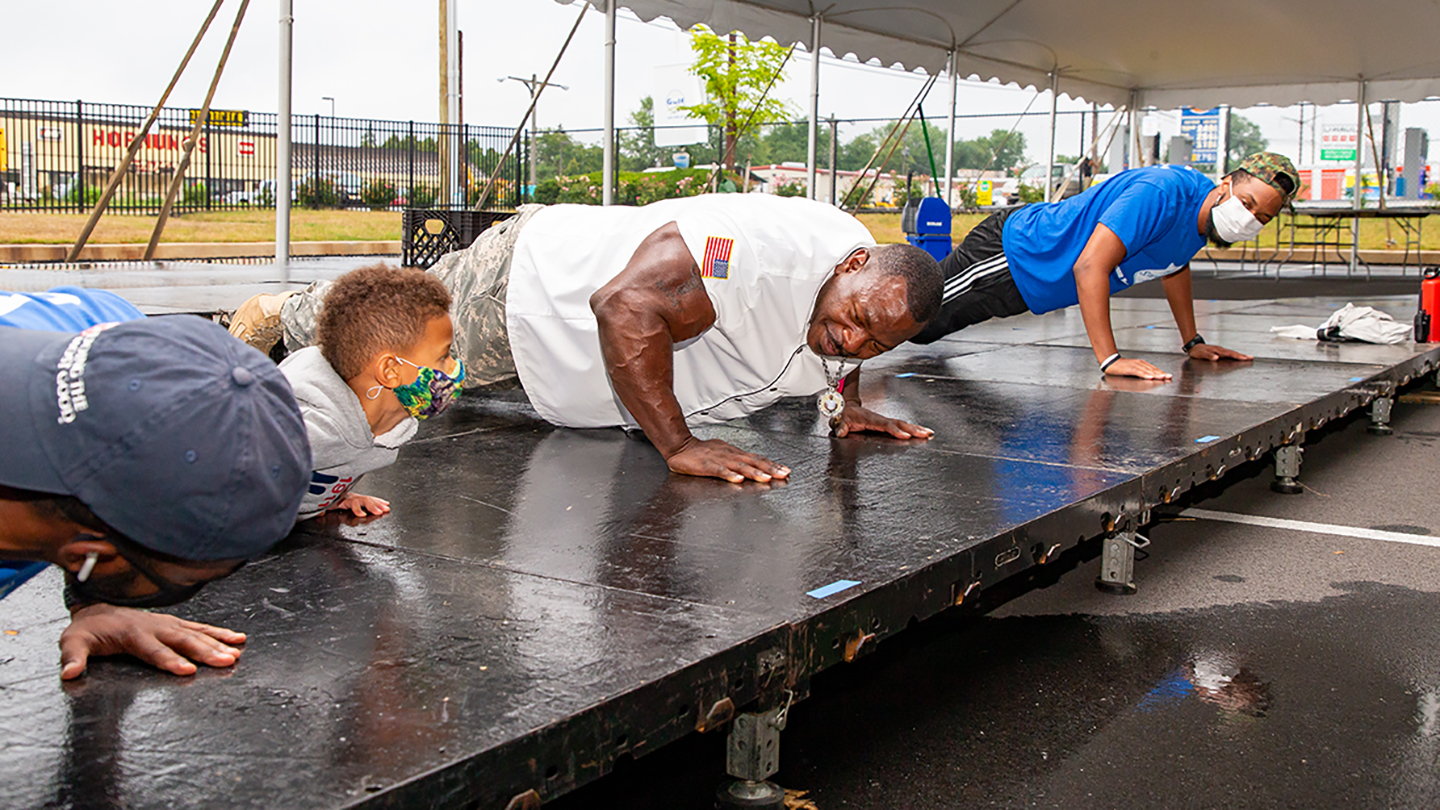 Salvation Army Harrisburg
Salvation Army Harrisburg provides critical services to underserved populations, including military veterans and their families in South Central Pennsylvania.
That support was made clear when the nonprofit celebrated the opening of its new facility. The event featured chef Andre Rush, a combat veteran, White House chef, motivational speaker and healthy lifestyle advocate.
When he told kids in the youth program he was a combat veteran, lots of hands went up. "My dad was in the Army," one child said. "My uncles are in the Navy," said another.
Salvation Army Harrisburg also offers self-sufficiency mentoring, workforce development training, nutrition education, emergency disaster services and food distribution.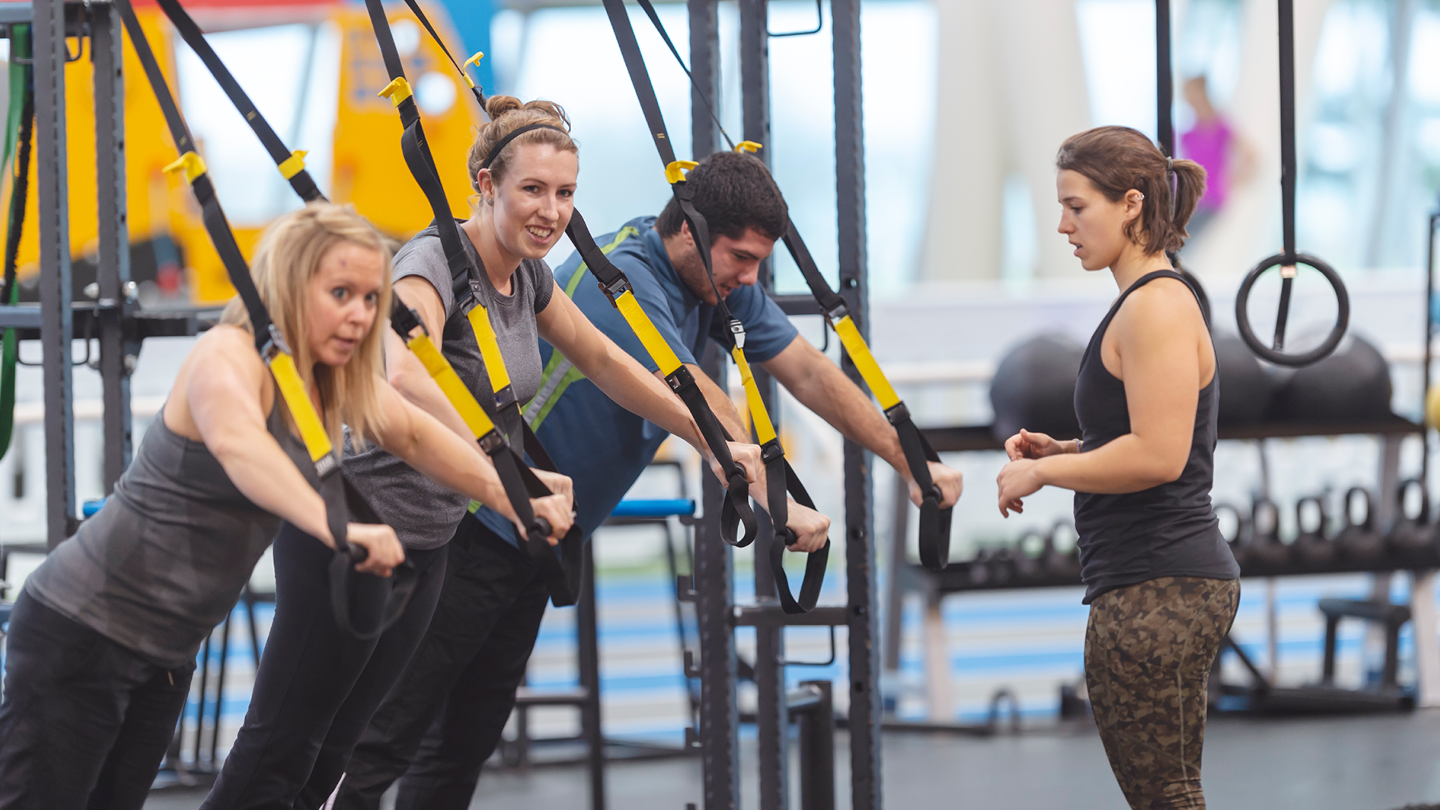 John E. Alexander South Wood County YMCA
Once a vacant mall, the John E. Alexander South Wood County YMCA's Wisconsin Rapids location is part of a collaborative community campus that shares its 115,000-square-foot facility with a Boys & Girls Club and a Veterans Affairs community-based outpatient clinic. Their proximity helps the organizations work better together.

The YMCA has a formal memorandum of agreement with the Wisconsin Department of Veteran Affairs to provide veterans assistance programs, including:
Land- and water-based physical therapy
Tai chi
Health coaching for veterans and their families
The program will begin as soon as COVID-19 restrictions are lifted.
---