Client Stories
Making Strides in Innovation at Hospital for Special Surgery
Hospital for Special Surgery marks milestones and expands its reach in a challenging moment for healthcare.
---
As the nation's top-ranked1 orthopedic hospital for more than a decade, the New York City-based Hospital for Special Surgery (HSS) is no stranger to innovation.
Even during a global pandemic, the 158-year-old institution marked several milestones over the past year. HSS performed the first augmented reality-assisted knee replacement in the United States2 and became the first hospital in the world to 3D-print complex custom joint replacements on-site.3
As the events of 2020 and 2021 unfolded, HSS continued to find new ways to make its expertise and resources available to the rest of the world.
Providing a Second Opinion
More than half of U.S. adults today experience musculoskeletal problems—injuries or disorders affecting muscles, nerves, tendons, joints, cartilage and spinal discs.4 They are among the leading causes of high-cost healthcare claims, posing significant financial implications for employers.5

While some people may need surgery to treat these issues, many others do not. At HSS, two-thirds of all patients receive nonoperative care, and 32% of patients with a surgical first opinion who go to HSS for a second opinion are recommended non-surgical treatment, according to the hospital's internal data.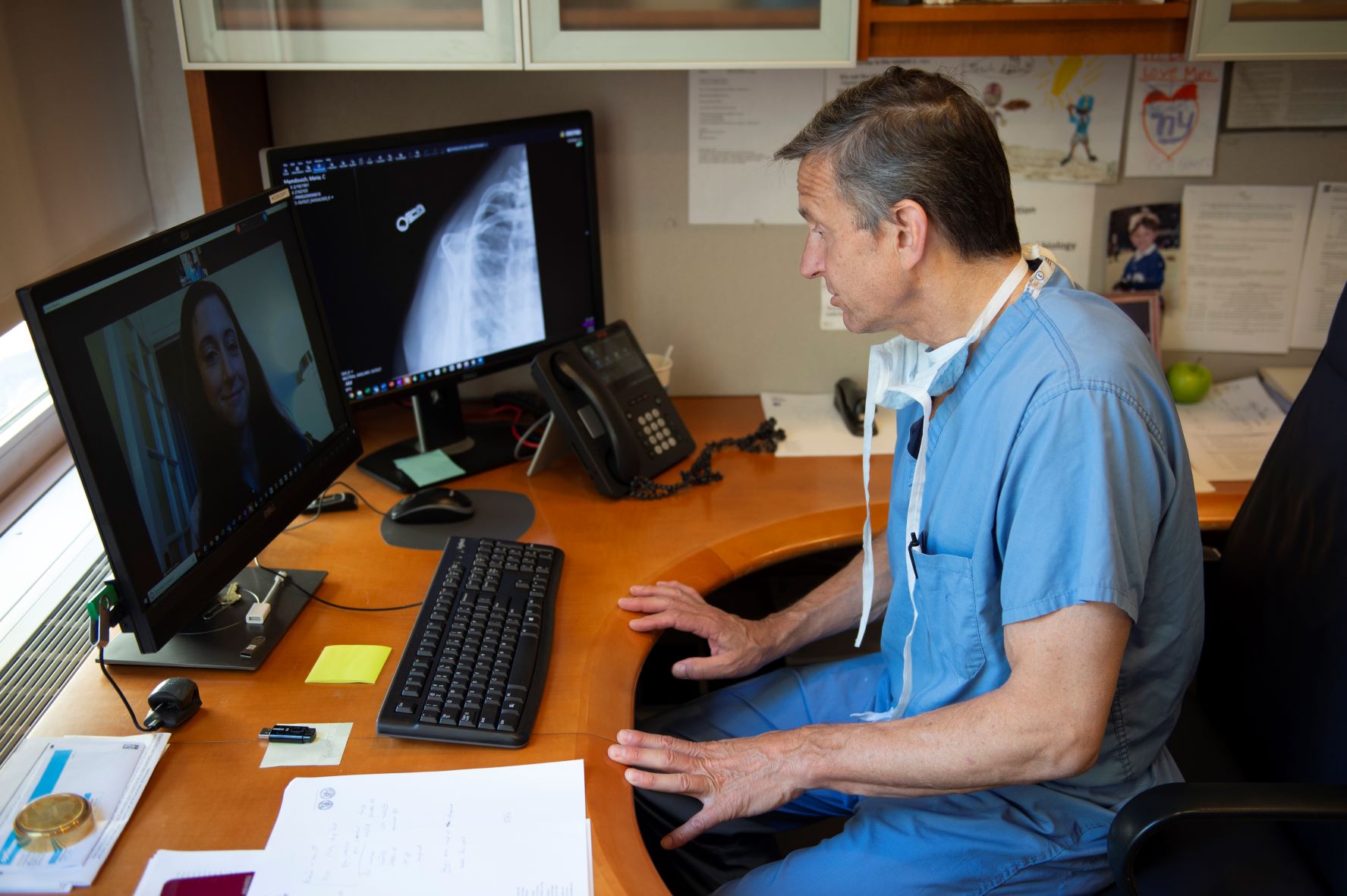 Innovating a Solution
Recognizing the need to scale more affordable and effective musculoskeletal care options, HSS launched HSS Perform in 2021 with the goal of providing prevention and treatment plans for employees of large organizations across the country. The new program focuses on managing musculoskeletal conditions and their impact on the workforce.
The platform offers a virtual one-stop shop for musculoskeletal needs, with health empowerment tools, a care-concierge service that gives personalized assessments, on-site and local clinics to minimize travel, easy access to second opinions and early access to pilot products.
Charting a New Frontier
As HSS continues to grow and innovate, its North Star remains the same: to restore mobility and improve quality of life for the more than 1.7 billion individuals globally living with musculoskeletal conditions.

"We take very seriously our unique privilege, responsibility and capability to help individuals get back to what they need and love to do, and help employers to reduce waste and improve performance better than any other place in the world," said Louis A. Shapiro, president and CEO of HSS.

With eyes on the future, HSS recognizes the importance of a collaborative banking team that lives and breathes the healthcare industry. For more than two decades, J.P. Morgan has helped the institution navigate the quickly evolving sector to fuel innovation and chart its future—something that HSS touts as a key element to its success. The firm serves as HSS' main credit and operating bank, providing treasury and merchant services to help create a more seamless end-to-end patient experience.

During the onset of the pandemic, J.P. Morgan provided HSS with additional credit—given the uncertainty related to COVID-19—enabling the hospital to provide space for patient care, making its supplies and personnel available and contributing to the knowledge base helping to define treatment protocols for the disease.

"With consistency and reliability, J.P. Morgan has been a world-class resource in supporting sustained strategic growth at HSS," said Stacey Malakoff, executive vice president and chief financial and administrative officer at HSS. "This has helped position us to meet the unprecedented opportunities of today and tomorrow."

---
1 U.S. News & World Report, July 27, 2021
2 HSS Press Release, Dec. 17, 2020
3 HSS Press Release, March 24, 2021
4 United States Bone and Joint Initiative: The Hidden Impact of Musculoskeletal Disorders on Americans, 2018.
5 Dieleman, Joseph L., Ranju Baral, Maxwell Birger, Anthony L. Bui, Anne Bulchis, Abigail Chapin, Hannah Hamavid et al. "US spending on personal health care and public health, 1996-2013." JAMA 316, no. 24 (2016): 2627-2646.
---