Rock The Street, Wall Street Partnership Brings Students to J.P. Morgan
In partnership with Rock The Street, Wall Street, J.P. Morgan recently welcomed a group of high school students to the New York midtown office for a firsthand experience at the Investment Bank.
---
In partnership with Rock The Street, Wall Street, J.P. Morgan recently hosted students from two local New York City public schools – Hunter College High School and Baruch College Campus High School – to experience a day in the life of a banker.
Rock The Street, Wall Street, founded by Maura Cunningham, is a financial education program designed to inspire young girls to pursue careers in finance. Since 2013, the program has brought financial literacy to 1,750 girls across 14 U.S. cities.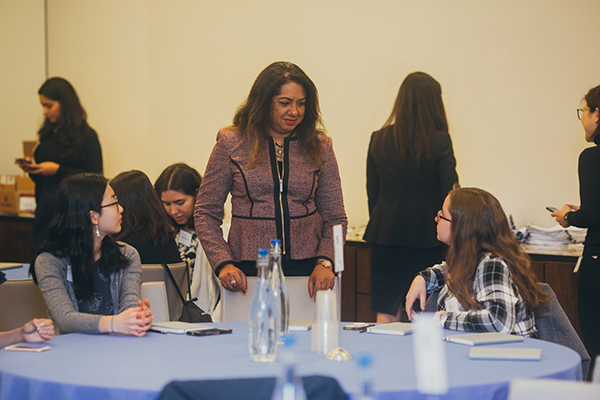 Running for a full academic year, the program is open to high school girls and includes a 5-week course on money management, a field trip to a partner financial institution and various mentorship opportunities.
This year, around 30 students had the opportunity to work with bankers on a case study simulating a recent M&A deal that the investment bank advised on, go on a tour of the trading floor and participate in a panel discussion with senior women across banking, including Liz Myers, Terry-Ann Burrell, Gloria Kim and Mary Ross.
Anu Aiyengar, head of M&A for North America, kicked off the event and explained how programs like this provide insight into pursuing careers in finance.
Student groups then partnered with one or two female Analysts or Associates who served as mentors to guide them through the case study process and answer their questions. Afterwards, each group presented their strategies to a female senior leader, giving them an opportunity to further develop their communication and presentation skills.
By exposing the students to women across all levels in banking, the students were able to hear varied perspectives, build new professional relationships and walk away with a personal understanding of the impact they could make with a career in finance.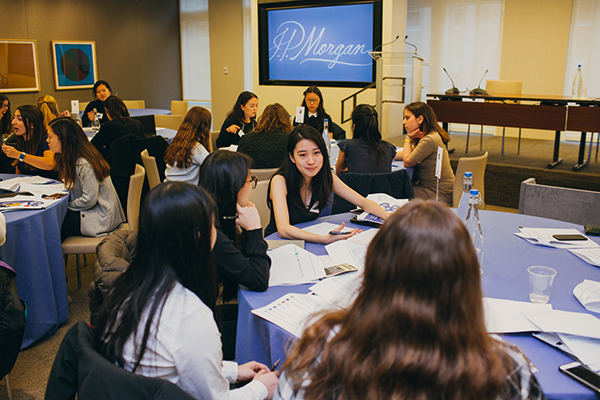 "The visit really meant a lot to me because I've always wanted to work in finance and business. Meeting executive women here really helped me jumpstart my interest in a career in finance," said Olivia Miller, student of Baruch College Campus High School.