E-commerce Payments Trends
2020 E-commerce Payments Trends Report: Thailand
---
Thailand has leapt ahead of more developed e-commerce nations to become an early adopter of social and mobile commerce—but delivery infrastructure must catch up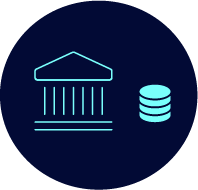 Thailand's growing e-commerce market is mobile-first. Social commerce is an important feature of the market and, looking ahead, will be an increasingly important channel to reach the country's young, tech-savvy consumers.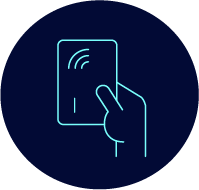 Growth will be supported by improvements to physical delivery infrastructure, and by rising uptake of digital and card-based payment methods. Reassuring new customers of anti-fraud measures is important to building trust in e-commerce.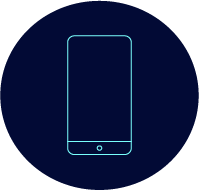 Cross-border spending is already common, with consumers happy to shop with international merchants. Tax and import regulations are evolving as Thailand's government focuses on bringing its e-commerce rules in line with more developed markets.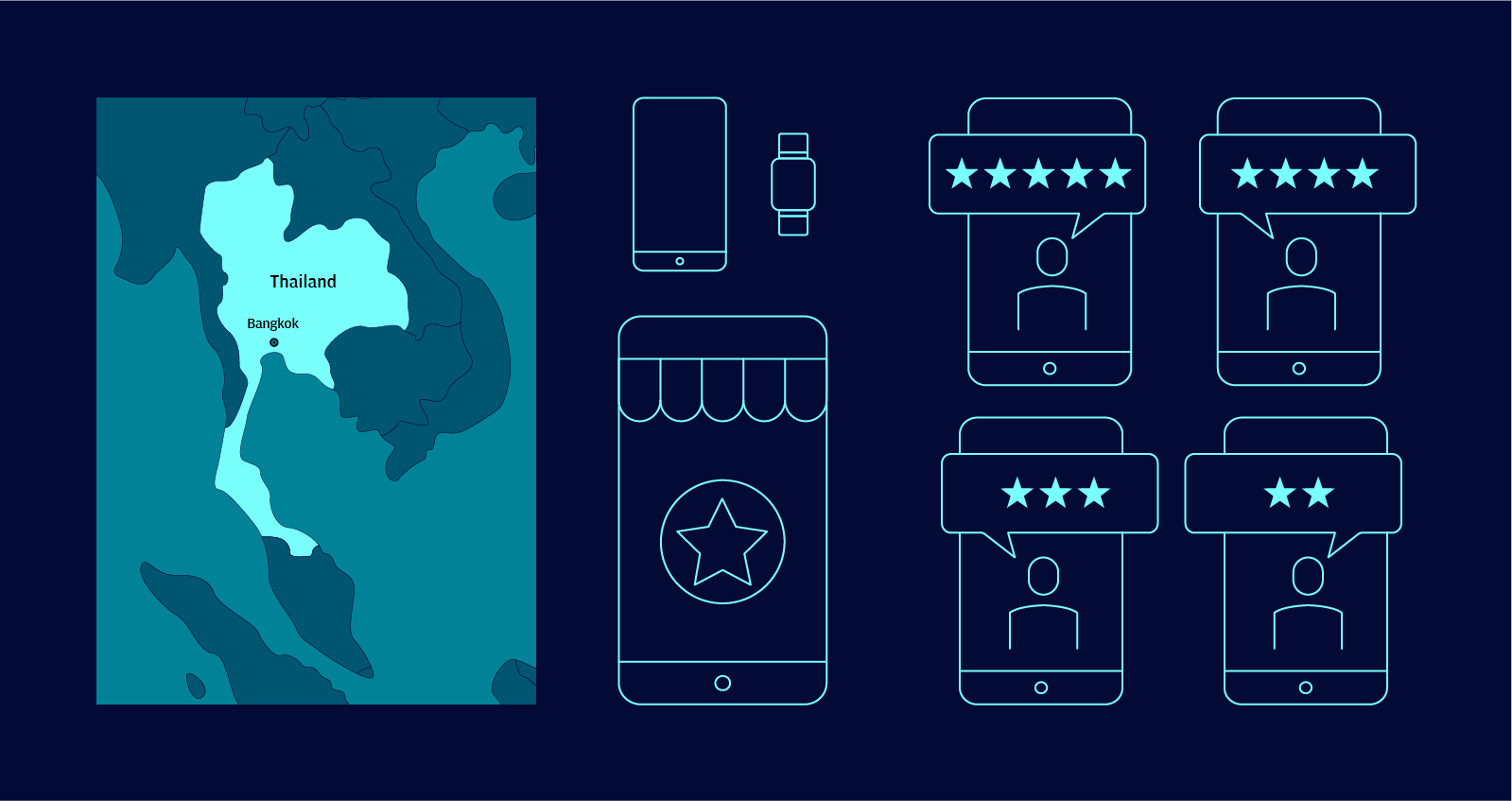 Thailand is an exciting e-commerce market, which is quick to adapt to new trends, and is racing ahead of other nations in adopting mobile and social commerce.
At present, e-commerce accounts for just 2 percent of overall retail,1 with only 23 percent of the population having shopped online.2 However, with a young, social-media focused population and high smartphone and bank penetration, the conditions required for e-commerce to thrive are being quickly established.
However, a lack of physical e-commerce infrastructure can impede customer experience. Thailand's geography, which includes islands and remote, rural and mountain regions, can make e-commerce delivery difficult.

International courier businesses including UPS, FedEx and TNT are establishing domestic delivery networks, and there is growth in the number of warehouses and local providers offering express services.3 Individual merchants are also entering into partnerships with major couriers to guarantee delivery speeds for their own products.4
The most popular online shopping category is travel, taking 57 percent of the total market. Consumer electronics (11 percent) and fashion (10 percent) are the second and third-most popular categories, respectively.5
Steady Single-Digit Growth Anticipated for Thai Business-to-Consumer E-commerce Market
Thailand's business-to-consumer e-commerce market has been growing steadily since 2017, and is now worth THB860 billion (US$27.7 billion). Growth is expected to continue at a compound annual growth rate (CAGR) of 7.7 percent to 2023.6


The average online spend per person is significantly higher in Thailand than in other south-east Asian countries included in our report. Thailand's average is US$1,738, compared with just US$484 in Malaysia and US$230 in Vietnam.7


Thailand's e-commerce market is dominated by global giants. The top five e-commerce sites are Shopee, Lazada, Kaidee, AliExpress and Amazon.8 These are all seller platforms with advanced logistics and delivery infrastructure, which may provide a useful point of entry for new merchants.
Thailand is a Nation of Smartphone and Social Media Users, Hungry for New Technology
Thailand's mobile commerce market is worth an estimated THB490 billion (US$15.8 billion), a figure that is set to grow at a compound annual growth rate of 12.2 percent to 2023 to THB775 billion (US$25 billion), driven by rising smartphone penetration and an established preference for mobile over desktop shopping.9


Thailand has one of the highest internet penetrations in the south-east Asian region, at 64.5 percent.10 The government has deployed a number of schemes including its flagship Thailand 4.0 initiative to increase connectivity across the country.


Mobile Commerce Outperforms Desktop Shopping, with High App Use
Thailand's citizens prefer mobile commerce to desktop-based shopping. The country has one of the higher rates of mobile commerce included in our report: at 57 percent,14 it is close to global e-commerce leader China's levels of uptake.


There is a strong appetite for new technologies and faster internet access speeds. Thailand's government is working to establish the country as a 5G forerunner in south-east Asia, and began rolling out the technology across the country in early 2020.15 Half of Thai mobile users are willing to switch provider in order to access 5G.16


Thailand is considered a forerunner in livestreaming and direct-to-consumer commerce.17 Thailand is one of the world's largest social commerce markets, with approximately 50 percent of online shoppers having purchased goods via Facebook and local messaging app Line. Social platforms can provide a cheaper method to enter the market compared to launching a full online store.18 In-app payments are enabled across both Facebook and Line.
Cards and Bank Transfers Best Ways to Pay for Thai Online Consumers
Cards take just over a quarter (26 percent) of e-commerce payments in Thailand.19 Debit is preferred over credit, with 0.93 debit cards per capita compared with 0.34 credit cards.20 Cash on delivery remains a feature of the Thai e-commerce market, but its use is in decline.21


Bank transfers are used at the same rate as cards, at 26 percent.22 Bank account penetration in Thailand is good and is rising, currently standing at 81 percent.23 This method is expected to become the dominant payment method by 2023.


Digital wallets are also rising in use, supported by high smartphone uptake. Brands with strong market share include domestic brand TrueMoney and PayPalTM.24
Spending with International Merchants is a Key Feature of Thai E-commerce Market
Cross-border e-commerce takes almost a third (30 percent) of the overall e-commerce market in Thailand. Just under half (49 percent) of online consumers have already made a purchase from abroad.25


China is the most popular overseas market to shop from, followed by Japan and the U.S. All are major e-commerce markets offering a vast inventory of products.26 The average order value in 2019 was THB738 for local products, as opposed to THB350 for cross-border products.27


Thailand's Cabinet has approved a proposal to collect 7 percent VAT from foreign e-commerce platforms deriving annual service income exceeding THB1.8 million. These businesses must sign up as operators under the country's VAT system to report to the Revenue Department.28
Thailand's Tax and Regulatory Rules are Evolving to Encourage E-commerce
Regulation/trends
The government is introducing a number of regulations designed to digitize Thailand's tax and social security systems. This impacts e-commerce as debit card uptake is being mandated by the government for many services and will drive down cash use.29
Barriers or benefits to e-commerce market entry
E-commerce fraud in Thailand is a major obstacle to development of the industry. The state Electronic Transactions Development Agency reports that over 40 percent of Thai consumers do not shop online for fear of fraud.30

An e-commerce license is required to sell goods or services online in Thailand. International e-commerce merchants must register with the Department of Business Development (DBD), under the Ministry of Commerce to obtain the license.31
Factors driving the cost of payment acceptance
TrueMoney acceptance fees are 1 percent of the transaction value. TrueMoney is cheaper to accept than payment cards for merchants. Card fees vary but merchants that accept debit cards typically pay 1.5–1.8 percent per transaction,32 and 1.5–2.4 percent for credit card transactions.33
J.P. Morgan has analyzed 34 e-commerce markets to decipher the trends and challenges driving global e-commerce in 2020. To access our insights on a country-by-country basis, click here.