E-commerce Payments Trends
2020 E-commerce Payments Trends Report: Finland
---
Finland is marked by excellent digital infrastructure, but spending in some sectors has abated in 2020 in the face of a global pandemic
Key Takeaways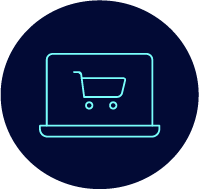 Finland has an excellent digital infrastructure, making it easy for international merchants to set up shop and attract shoppers.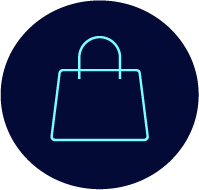 Finnish consumers are comfortable shopping with international merchants. However, appetite for spending has dampened in 2020 as a result of the COVID-19 pandemic.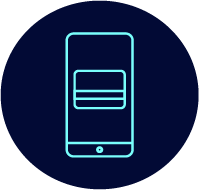 Offer excellent card payment capabilities to meet consumers' online payment needs. Local bank transfer methods are also a feature of the market.
Finland's EUR9.8 billion (US$11 billion) e-commerce market is backed by excellent digital, banking and mobile infrastructure, smoothing the path for new merchants hoping to do business here.1 Banking penetration is almost total, at 99.8 percent.2 Smartphone penetration and internet penetration are also very high, at 85 percent and 95 percent respectively.3, 4
A high proportion of the nation has already shopped online—73 percent,5 with e-commerce now taking an 11.5 percent share of the total Finnish retail market.6 Internet use is frequent, particularly among under-45s, with 90 percent of this age group online multiple times a day.7
Finnish consumer behavior changed online in 2020 as a result of the COVID-19 pandemic, and suggested that citizens have a cautious approach to spending at present. Local commerce association Kauppa and Statista reported visits to key e-commerce sites zalando.fi and hm.com dropped in the first half of 2020. At the start of the pandemic, 68 percent of Finns still indicated willingness to buy clothes, but this number had dropped by April to just 51 percent. In comparison, in Germany numbers held steady at 73 percent for the same period.8
Use of social commerce also changed in 2020. At the start of the pandemic, 41 percent of Finnish consumers were inspired to buy new products from social media channels. This figure fell to 33 percent as the year progressed.9
Food, Fashion and Electronics Lead as Popular Online Shopping Categories
The Finnish e-commerce market's growth has slowed over the past two years, from 13 percent in 2017 to 9 percent in 2019. Looking ahead, growth is expected to continue at a compound annual growth rate (CAGR) of 6 percent to 2023.10
The most popular online spending categories are travel and accommodation (23 percent market share), clothing and shoes (13 percent) and food and drink (12 percent). Online travel sales will contract during 2020 as a result of travel restrictions imposed by COVID-19.11
Food and drink is the fastest-growing product category, and sales will have been boosted by necessity during the first half of 2020 lockdown restrictions. Consumer electronics is the second-fastest growing category—in 2019, four out of 10 consumer electronic purchases were made online. This figure is expected to become six out of 10 by 2023.12
Younger Generations Choose Smartphones as
E-commerce Device of Choice
Mobile commerce is preferred by younger Finns. Smartphones are the primary device for online shopping among millennials and Generation Z. Desktops are preferred by the older generation.15


Groceries and fashion are the leading product categories in Finnish mobile commerce. Omnichannel retailers may benefit from synergizing their physical and mobile commerce offerings: 14 percent of Finnish shoppers take photos in physical stores to make a potential online purchase later.16
Offer Excellent Mobile Shopping Experience on Both Apps and Browsers
Mobile commerce takes 45 percent of completed e-commerce transactions in Finland. Browsers are preferred to apps at present, accounting for 56 percent of sales.17
Uptake is rising: mobile commerce's share of overall e-commerce rose from 27 percent in 2016 to 45 percent by 2019. Finland's Commerce Association encourages domestic merchants to provide shopping apps, warning failure to offer apps might make it hard to compete with international merchants.18
Finland is slowly migrating to biometric authentication. Use is supported by the country's high smartphone penetration and the rise of digital wallets as a payment method.19
Local Networks Lead to Dominance of Bank Transfers for Online Payment
Bank transfers account for half of all completed online transactions.22 This is due to the prevalence of domestic online bank transfer system Verkkopankki, which operates across a network of local banks. However, Verkkopankki's market share is declining slightly as card use rises.
China Leads as Key International E-commerce Destination
China is the most popular country to shop online from, followed by Germany and the UK. All are advanced e-commerce markets offering a wide range of products and brands.27
Finnish consumers are more receptive to cross-border shopping than neighboring Sweden. Finns are more likely than any other nationality in the Nordic region to buy clothes and shoes from foreign sites.28
A World-Class Climate to do Business Online
Regulation/trends
Business-to-consumer e-commerce sales are usually subject to Finnish VAT, and international merchants must register for VAT in Finland. Some sales from fellow EU states are exempted from VAT if the company's total annual sales turnover is lower than EUR35,000.29
Barriers or benefits to e-commerce market entry
No local entity is required, and there are no currency or foreign exchange limitations.30
Finland has a welcoming business climate coupled with excellent digital infrastructure. The nation takes first place in the European Commission's 2019 Digital Economy and Society Index.31
Factors driving the cost of payment acceptance
The interchange on consumer debit and credit cards is capped at 0.2 percent and 0.3 percent respectively. Verkkopankki carries a fixed fee of EUR0.55. PayPal's fees are typically higher than both cards and Verkkopankki.32
J.P. Morgan has analyzed 34 e-commerce markets to decipher the trends and challenges driving global e-commerce in 2020. To access our insights on a country-by-country basis, click here.