E-commerce Payments Trends
2020 E-commerce Payments Trends Report: Sweden
---
Sweden is a nation of digitally savvy shoppers seeking digital payment methods and wider choice of products, as the country's e-commerce capabilities ramp up.
Key Takeaways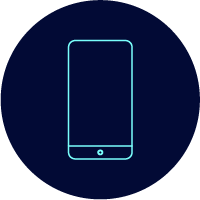 Sweden is a stable, relatively predictable market for merchants to enter, with digitally confident consumers with high levels of English literacy.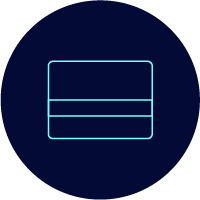 Sweden's unique delivery and payment tastes set it apart from other European nations. These preferences must be catered to, from offering easy delivery to pick-up points, to enabling local bank transfer methods as part of your payment suite.
Making your sustainability and ethics policies clear will help conscientious Swedish e-shoppers to identify with your brand.
Sweden's economy is strong, and pre-COVID-19, posted consistent annual GDP growth since 2013.1 It took a light-handed approach to restrictions on movement and commerce during the pandemic, and its economy continued to grow by 0.1 percent in the first quarter of 2020. However, the economy is expected to shrink for the full year, which will hit consumer confidence.2

International merchants like Germany's Zalando and Wish in the U.S. are moving into the market. This is driving down costs, and ramping up competition.3 Swedes are considered cautious shoppers, spending when the price, and time, is right. Sales spike at key points in the calendar. For example, payday is an important day for e-commerce, with orders rising by 16 percent. In November 2019, sales jumped by a huge 95 percent due to Black Friday.4

Delivery preferences in Sweden are unlike many other European countries, delivery to a pick-up point is by far the most popular method. When polled, 64 percent said they used this method for their most recent online delivery. Delivery to shared mailboxes is the second-most popular option, at 19 percent. A tiny 5 percent opted to be at home to receive their shopping.5 This is a boon for merchants and couriers, as it cuts the risk of missed deliveries.
Ensure Products are in Stock to Please Price- and Planet-Conscious Swedes
Sweden's e-commerce market is predicted to expand at a 8.5 percent compound annual growth rate (CAGR) to 2023.6 Uplift is being driven by affordable, high-volume products: clothing is the most popular product category, with beauty sales in second place and books third.7 Zalando and H&M are both popular fashion destinations.8 The top three Google shopping queries in Sweden are 'shoes', 'IKEA' and 'iPhone'.9 Sweden's physical retail stores stayed open throughout the COVID-19 pandemic in the first half of 2020. The long-term effects of strong uplifts in e-commerce seen in other countries are likely to be less pronounced here.


Sweden's consumers care about sustainability issues, and this is playing out in their e-commerce habits—39 percent say they 'always' or 'fairly often' try to make conscientious choices when shopping online.10


Ensuring a wide product range and reliable stock availability is important. The biggest single reason for Swedes failing to complete an online order is because not all the desired products are in stock, followed by delivery prices being perceived as too expensive.11
Mobiles are the Best Route to Swedish Online Shoppers
Mobile commerce is a key shopping channel in Sweden, with half of all purchases (50 percent) carried out on a mobile device rather than at a desktop computer.12 This has led to a compound annual growth rate prediction of 15.5 percent to 2023,13 by which point mobile commerce will take EUR13.17 billion (US$14.75 billion) in annual sales.14


Women are the biggest users of mobile commerce in Sweden. Men typically still prefer to shop on a computer.15 Tablet use in general is low in Sweden, accounting for just 7 percent of sales.16


Mobile commerce is typically used for lower-value purchases. The average transaction value is 33 percent less than transactions carried out on a desktop.17
Mobile Browsers Still Popular as Homegrown Fintech Klarna's Dominance Grows
Despite Sweden's enthusiastic uptake of mobile commerce, apps are still not the primary way to shop on the go. Web browsers are preferred instead, taking 58 percent of sales.18


Sweden's mobile commerce use outranks the rest of Europe and the country is a bellwether for trends in devices and payments. The infrastructure is in place to support further innovation: bank penetration is at 100 percent and smartphone penetration at 78.8 percent. 19,20


Sweden is the birthplace of pay-in-instalments company Klarna, which is Europe's biggest fintech by value, and which saw revenues increase during the COVID-19 pandemic.21,22 In March 2020, China's Ant Financial, a sister company to e-commerce giant Alibaba, purchased a stake in the business, suggesting its market share will continue to rise and spread beyond Europe.23
Cards are Go-To Online Payment Method, but Sweden also Likes to Swish
English-Proficient Online Shoppers are Happy to Spend Overseas
Cross-border shopping is common in Sweden, with just under half of online consumers (49 percent) having already ordered from an international merchant.31


Amazon is yet to launch a dedicated Swedish site, leaving space for others to enter the market.


Wide Variance in Local Payment Acceptance Costs can Make Some Options More Expensive than Others
Regulation/trends
P27 is an incoming joint initiative by Danske Bank, Handelsbanken, Nordea, OP Financial Group, SEB and Swedbank. They are creating a pan-Nordic payment infrastructure to enable real-time payments in multiple currencies.34,35
Complexity: Low
No local entity is required, and there are no currency or foreign exchange limitations.36
Barriers or benefits to e-commerce market entry
Strong preferences for domestic schemes and innovations, like Swish and Klarna, mean merchants must incorporate these products into their own payment offering.
Factors driving the cost of payment acceptance
The success of Swish has been boosted by its low cost of acceptance for merchants. Swish is priced at EUR0.16–EUR0.21 per transaction. In contrast, Klarna charges 2.49 percent plus EUR0.20 per transaction.37For charge cards, the fee is a maximum of 0.2 percent of the transaction value and for credit cards, a maximum of 0.3 percent.38
J.P. Morgan has analyzed 34 e-commerce markets to decipher the trends and challenges driving global e-commerce in 2020. To access our insights on a country-by-country basis, click here.