E-commerce Payments Trends
2020 E-commerce Payments Trends Report: Italy
---
With day-to-day life disrupted in 2020, Italian consumers are turning to e-commerce to meet their everyday needs in greater numbers
Key Takeaways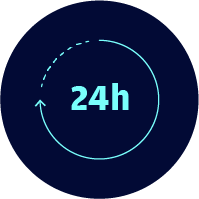 Development of Italy's e-commerce industry has to date been buffeted by a struggling economy and high unemployment rates over the past decade. However, this has led to a thriving cross-border shopping culture, as Italians seek merchants from more developed e-commerce markets.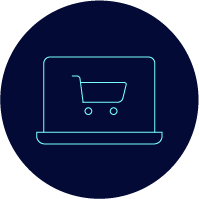 The COVID-19 pandemic hit the nation particularly hard, driving Italians online in unprecedented numbers. Necessity also sparked innovation, with Italians now able to access more sophisticated e-commerce methods such as subscription models and same-day delivery to meet their everyday needs. This will influence consumer expectations going forwards.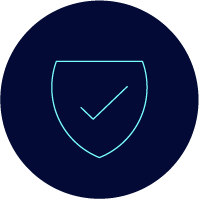 High levels of fraud led to a historical preference for prepaid cards and cash on delivery. Looking ahead, cash is set to decline while cards remain the primary payment method. Merchants should ensure they can reassure customers of high anti-fraud protection measures at every stage of the browsing and payment process.
Italy is one of Europe's more modest e-commerce markets, with online shopping accounting for just 6.5 percent of overall retail.1 Most Italians are yet to shop online—only 36 percent of the population to date have done so.2 Patchy internet penetration and years of stagnant economic growth are likely behind this slow uptake.


However, attitudes are changing in line with rising smartphone penetration, and global events pushing Italians online. The COVID-19 pandemic drove confined citizens online to seek essential supplies such as food. Supermarket chain Carrefour reported its online customer numbers doubled in Italy during March 2020.3


The effects of the crisis have already shaped Italian delivery habits and expectations. Logistics start-up Glovo, which delivers products to consumers in European cities in 30 minutes or less, experienced 10-fold growth in Italy during the pandemic.4


E-commerce enhancements made to meet the demands of COVID-19 will likely persist into Italian e-commerce in the future. For example, online service providers such as Uber upgraded their infrastructure in Italy to allow merchants to receive daily rather than weekly payments and widened the number of devices merchants can use to process orders.5
Solutions Spring Up in an Increasingly Sophisticated Market for E-commerce
The Italian business-to-consumer e-commerce market is worth EUR31.6 billion (US$35.4 billion).6 The market has grown at a high-teens, double-digit rate since 2017. This pace is expected to slow to a compound annual growth rate (CAGR) of 10 percent to 2023.7, 8


Growth is being driven by necessity. Weekly food subscription services, for example, have sprung up to enable Italians to access a regular supply of food, in a major shift away from traditional Italian market-based shopping habits.9


Other important e-commerce categories besides food include homeware and furniture, the nation's fastest-growing product category—fashion—and books.10 The average online spend per shopper each year is EUR1,259. Categories that experienced rapid e-commerce uptake during the first half of 2020 included sports and outdoors equipment (up 236 percent year-on-year), food and home care (up 47 percent year-on-year).11

Younger Demographics are Powering a Confident Mobile Commerce Growth Prediction
Mobile commerce accounts for 40 percent of overall e-commerce, meaning desktop computers are still the primary route to market for most Italians.12 Mobile commerce is projected to grow at a compound annual growth rate of 17 percent to 2023, where it will be worth EUR23.9 billion a year.13


Italy's smartphone penetration is at 60.1 percent, one of the lowest European rates in our report.14 Uptake is rising across age groups, however. Merchants should note that there are major differences in smartphone penetration when comparing age groups: there is 98 percent penetration amongst 18 to 34-year olds, so this is a key demographic to target.15


Social Media and 5G set to Support Italian Mobile Commerce
Italians could quickly adapt to shopping on-the-go as internet access speeds ramp up. 5G is set to be rolled out across the country in 2020 and 2021.18 While mobile devices account for 40 percent of total e-commerce transactions, smartphones already take 39 percent of total transaction value, suggesting that consumers feel increasing confidence to make higher-value purchases on the move.19


When using a mobile device to pay in Italy, apps are preferred over browsers, with 56 percent opting to pay in-app.20


With Italians spending much of the spring of 2020 indoors, social media use exploded. Time spent on Facebook's suite of apps rose 70 percent in March 2020.21 This may drive social commerce uptake going forwards, as citizens acclimatize to using these platforms to access shopping, entertainment and communication.
Cards Come Out on Top in Italian Payments Space, with Prepaid a Key Feature of this Market
Cards are the most-used online payment method, taking a 40 percent share of the market.22 Their market share is set to remain static to 2023.23 The most popular card brands are Visa®, Mastercard® and domestic brand CartaSi.24 Local card scheme PagoBancomat also has high uptake and has invested heavily in its digital wallet capabilities.25


Italy has a strong prepaid card culture. This method is viewed as a secure and affordable way to use cards, manage spending and to avoid fraud. Cash on delivery also persists as a payment option, taking a 7 percent market share.26 However, usage is shrinking and hygiene concerns as a result of COVID-19 will further discourage use of this method.


Italians Shop Cross-Border in High Numbers, Seeking Variety and Choice
Italy's levels of cross-border e-commerce uptake is higher than the European average, with over half (51 percent) of online consumers having already purchased from international merchants.29 A lack of domestic choice has likely driven this.
Italy's most popular international e-commerce markets are China (first), the UK (second) and Germany (third).30 Infrastructure is improving to support delivery of items sent long distance. Italy's primary post service provider, Poste Italiane, has in the past year opened a major logistics hub outside Bologna, capable of sorting 250,000 parcels a day.31
Italian-Language Capabilities and Local Knowledge will Smooth Path for International Merchants

Regulation/trends
Italy's domestic regulatory environment can be complex. Products that involve health, safety or environmental concerns, however, are likely to be highly regulated.32
No local entity is required, and there are no currency or foreign exchange limitations.33
Barriers or benefits to e-commerce market entry
International merchants may find a lack of broadband connectivity and a language barrier may prevent them reaching as many consumers as they want.
Factors driving the cost of payment acceptance
Italian domestic scheme Bancomat has lower acceptance fees than Visa and Mastercard, approximately 0.1 percent to 0.2 percent.34
J.P. Morgan has analyzed 34 e-commerce markets to decipher the trends and challenges driving global e-commerce in 2020. To access our insights on a country-by-country basis, click here.