Healthcare
Healthcare Executives See a Mixed Outlook
In a recent survey of healthcare leaders, most were confident about their own organizations going into the new year. But respondents expressed concern about a range of evolving industry-wide challenges, including costs, technology and talent.
---
A majority of US healthcare executives surveyed by J.P. Morgan said they were optimistic about the financial performance of their own organizations going into 2019, as well as the national and local economies. But most were less positive about the outlook for the industry as a whole, with 28 percent expressing pessimism and another 31 percent merely neutral.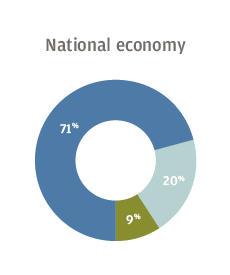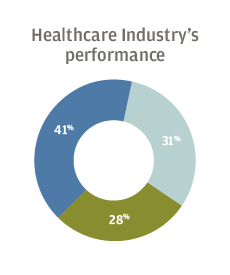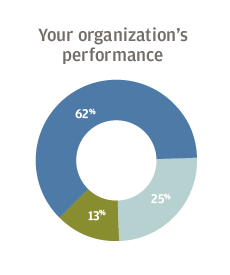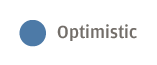 Respondents to the survey, conducted Oct. 16 to Nov. 2 of 2018, said their biggest concerns were revenue growth, rising expenses and labor costs. The executives said their organizations plan to invest the most in information technology and physician recruitment.
Healthcare Changes Shape Perceptions
The pessimism about the industry likely stems, in part, from regulatory uncertainty and an ongoing shift from a fee-for-service model toward a value-based payment system, said Will Williams, Senior Healthcare Industry Executive within J.P. Morgan's Commercial Banking Healthcare group. "Healthcare is going through the most transition of any industry in the country right now," he said. Amid this upheaval, healthcare organizations face a combination of challenges, including lower reimbursement rates for Medicaid and Medicare patients, increased competition, and higher costs for labor, pharmaceuticals and technology investments.
The optimism that executives feel about their own hospital or healthcare group may come from a sense that an individual organization can adapt to industry changes, said Jenny Edwards, Commercial Banker in the healthcare practice at J.P. Morgan. "You can control certain factors, and make adjustments to compensate for the headwinds."
Biggest Challenges for the New Year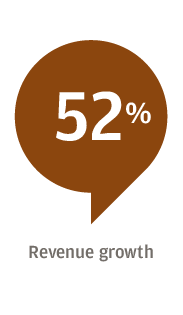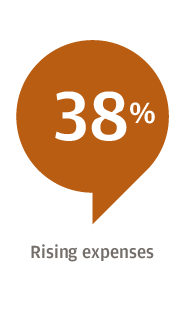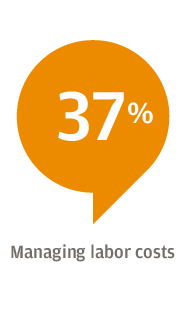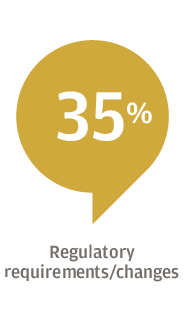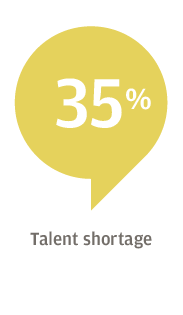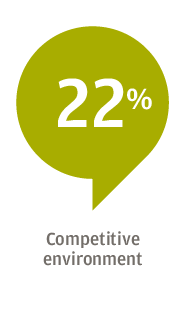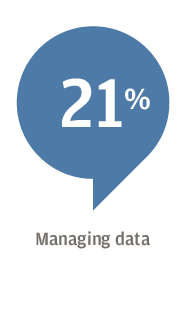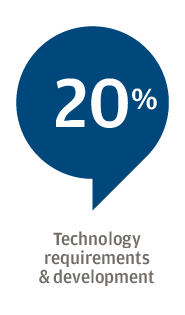 Growth Strategies
For 61 percent of respondents, the focus is on attracting new patients, followed by expanding target markets or lines of business (53 percent), and expanding or diversifying product and service offerings (44 percent). Hospitals, for example, have worked to add more patients to their broader healthcare system by opening clinics for urgent care or physical therapy, Edwards said.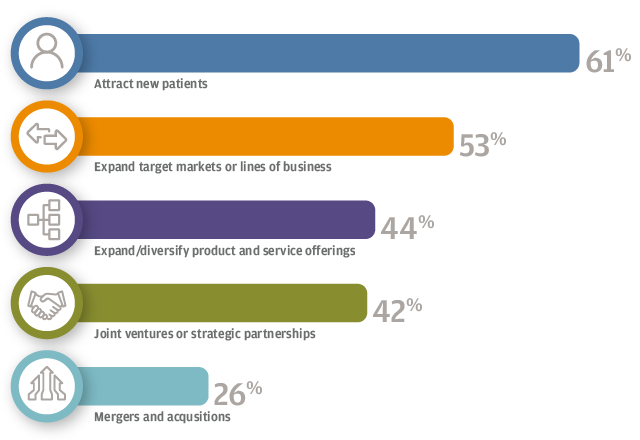 As patient habits change, hospital systems have needed to become more consumer-focused, Edwards said. Patients are more likely to shop around for their care, expect transparent pricing and review healthcare workers on social media sites. This "retail-ization" trend in healthcare is accelerating, Edwards said. "You can shop for healthcare like you would a new pair of jeans."
Skilled Talent Wanted
The talent shortage is top of mind for many healthcare executives, with 92 percent of survey respondents saying they were at least somewhat concerned with finding candidates with the right skill set. For 35 percent of respondents, the talent shortage is one of their top three challenges.
For those respondents who expressed concern, the most difficulty arises in filling positions for physicians (52 percent) and nurses (46 percent). To address the challenge, 76 percent said they expect to increase compensation of their staff over the next 12 months. According to 37 percent of respondents, the talent pool's high compensation expectations factor into the shortage.
Most Challenging Positions to Fill






The talent shortage is an issue across the industry, Williams said, and burnout among doctors and nurses presents an ongoing problem. One contributing cause could be evolving changes in daily practice, with considerably more time today spent on electronic medical record entries and less on patient care. Williams said, "Doctors are getting frustrated. The problem is trying to replace those doctors as they quit practicing."
Healthcare executives are particularly concerned about shortages of primary care professionals. "Rural communities already have these shortages," said Brendan Corrigan, Vice Chair of the J.P. Morgan Healthcare Council.
Labor costs tend to be higher in healthcare than in other sectors, Williams said, as a hospital must have coverage for all of its major roles 24 hours a day. When asked where they struggle with workforce management, the survey respondents cite staff turnover and its associated cost (47 percent), the ability to flex staff based on patient volumes (41 percent), and the cost of overtime and premium labor (36 percent). These workforce issues not only represent specific challenges; they all contribute to labor costs, which, as noted above, rank in the top three challenges for 2019.
Investments for a Changing Industry
A majority (51 percent) of organizations plan to invest in IT over the next 12 months. Other areas for investment included physician recruitment (44 percent) and new or replacement facilities (36 percent).
Since healthcare organizations manage a large amount of private patient health information, data security remains a large part of IT expenditures. "It's a huge focus—they're spending a lot of time and money on preventing a breach," Edwards said. She goes on to note that the transition to patient EMR systems brings another big IT expense—more than $1 billion for the largest healthcare systems.
Overall, the survey showed healthcare executives grappling with rising costs and structural changes that affect the entire industry. "Healthcare is trying to figure out how to fix themselves," Williams said.
---