---
100 Crescent Court, Suite 1300
Dallas, TX 75201
Welcome
The MTN Group builds fulfilling long-term client relationships with families and organizations by providing world-class service, advice, and execution on a variety of significant financial and non-financial matters. The team's values-based culture is the most frequently cited reason for their success helping clients navigate financial complexity and volatile capital markets. These values guide the team's strategic thinking, aid in making difficult decisions, and underpin the groups operating model. The group serves ultra-high and high-net-worth families, company founders, ERISA retirement plan sponsors, and not-for-profit public charities. Formed in 2005, The MTN Group has been affiliated with J.P. Morgan since 2009.

Engagement
Nurture fulfilling long-term client relationships, many of which span decades and generations. Our fiduciary responsibility, deeply held care for our client's personal and financial well-being, and commitment to transparency form the core of our approach to client relationships.

Range
Demonstrate depth and breadth across a wide spectrum of capital markets, financial and technical disciplines, and humanistic subjects. We use a weight-of-the-evidence approach for important decisions, investment or otherwise, and frequently engage in open debate to challenge and strengthen our thought processes.

Humility
We are proud of the history, tradition, and culture of J.P. Morgan and are fortunate to be able to use its resources to serve our clients. We acknowledge that a commitment to excellence does not equal perfection, and dedicate ourselves to driving meaningful improvements for clients while fostering a team culture of continuous improvement.

Family
We are deeply committed to our families and the communities we live in and serve. This commitment is made possible by the dedication of a talented work-family that supports one another in our personal endeavors by incorporating rigorous strategic planning, process resiliency, teamwork, and client service redundancy.

Portfolio Management
The MTN Group has 90 years of combined experience investing for high-net-worth families and institutions. Our team has collaborated as an investment management team for over 15 years. We manage flexible, tax-aware portfolios that combine active, passive, and hybrid strategies to build durable, efficient, and cost-conscious portfolios.

Our investment process utilizes a rigorous weight-of-the-evidence approach that accounts for fundamental, quantitative, and technical methodologies. We use personalized combinations of these strategies to create client-specific portfolio management programs. We are intermediate and long-term investors, avoid excessive turnover, and do not engage in speculative short-term trading. As your portfolio managers, we also serve as investment fiduciaries.
As part of a seamless transition to J.P. Morgan, new clients can expect a customized on-boarding plan developed in close consultation with our Portfolio Management team. The MTN on-boarding process has been refined through a decade of experience and accounts for idiosyncratic security risk, common factor risks, macroeconomic capital markets risks, tax consequences, and behavioral finance sensitivities. The MTN strategies are available exclusively to MTN clients at J.P. Morgan. All assets are held in separate accounts, with J.P. Morgan serving as custodian.
Meet Our Team
Click a profile to learn more about each member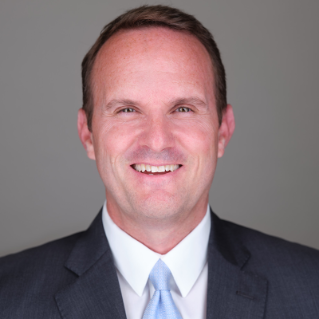 Mark W. McConnell, III, AIF®
Executive Director
---
100 Crescent Court, Suite 1300
Dallas, TX 75201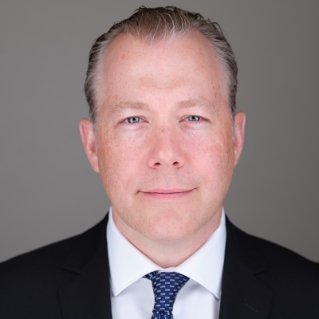 Brad Thompson, AIF®
Executive Director
---
100 Crescent Court, Suite 1300
Dallas, TX 75201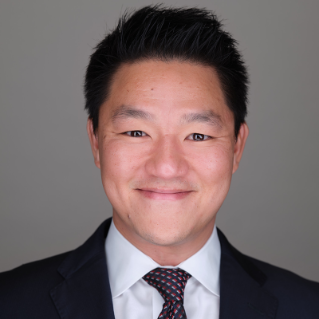 Bin Nguyen, CFP®, AIF®
Executive Director
---
100 Crescent Court, Suite 1300
Dallas, TX 75201
CFP® and CERTIFIED FINANCIAL PLANNER™ are registered trademarks owned by Certified Financial Planner Board of Standards, Inc.
AIF: Fi360 Inc. owns and awards the certification marks "AIF®" and "Accredited Investment Fiduciary®". Authorized users of the marks have successfully met requirements for initial certification and annual recertification.
You're now leaving J.P. Morgan
J.P. Morgan's website and/or mobile terms, privacy and security policies don't apply to the site or app you're about to visit. Please review its terms, privacy and security policies to see how they apply to you. J.P. Morgan isn't responsible for (and doesn't provide) any products, services or content at this third-party site or app, except for products and services that explicitly carry the J.P. Morgan name.