---
560 Mission Street, Suite 2400
San Francisco, CA 94105
Imagine going to bed at night knowing your finances are in good hands with someone who has your best interests in mind, AND that your investments are supporting you and your family as well as the causes that you care about most.
Whether you want to:
· get clear on how to fund your goals and enjoy a comfortable retirement
· optimize the financial aspects of complex stock compensation options
· invest in innovative companies and funds that align with your values
· address climate change through your portfolio
· optimize your philanthropy, gifts, wealth transfers, and charitable giving.
· feel like a person, not a number
· (or all of the above)
...we've got you covered.
At Purpose Driven Investment Group, we help you think about and plan for your current financial goals, as well as the legacy of your wealth including how your assets can benefit future generations, charities, and institutions.
Who We Serve
Our clients are individuals and families with wealth, who want to positively impact the world. We don't have one "type" of client. We are open to chatting with anyone who fits the description above, and enjoys working with our well defined process. That said, here are some common themes in our client base.
Bay Area parents who are tech and biotech executives or employees.
Inheritors who want to direct their inheritance toward positive change.
Multi-generational families with legacy wealth.
People who hold concentrated positions of a stock, pre and/or post-IPO.

What it's like to work with us
Getting to Know You
Before the first dollar is invested, we listen to you. We want to know about your goals, your passions, your attitudes toward money and possible past financial scars, your hopes for your legacy, and the people and causes you hold dear.
Setting Up For Success
After this period of conversation, and deep listening on our part, our team drafts a plan that is tailored to achieve your specific goals, while taking care of the people and causes you love. After you review the plan and give us feedback, we will open up any accounts needed and assist you in transferring funds into those accounts. We know this is a paperwork heavy process, and we take a hands-on approach to help you each step of the way. Our team will then design and invest your accounts so that your investment portfolio aligns with both your financial goals and your values.
Continuous Communication
Once that initial setup process is complete, you'll hear from us monthly by email, and quarterly by phone. You are always welcome to call us. Hearing from our clients is one of the best parts of our work!
Behind the scenes, the team stays on top of market and financial changes, and how they might impact you. One of us will reach out to you as needed as well as at least annually (usually more often) to support you and to help ensure your personalized wealth plan is adjusted for any changes in your personal situation, market conditions and tax law changes.
Though the work behind the scenes is complex and detailed, meetings with you are held in normal language, without financial jargon. We enjoy answering your questions.
And the best part- in addition to understanding your financial needs, we get to know YOU. Your family, your work, your passion projects. Our team loves hearing about your parents, your kids (or fur babies), your volunteer work, or your latest vacation. We want to know you, and how you want to impact your family, your community, and our world.
Results
The result is - like our name suggests - purpose driven investments, with you, and your values, at the center of all we do.
Let's get started
Now that you've learned more about us, we'd love to get to know you better and see how we could support your purpose. Click below to contact any one of us and we'll set up a time to connect!
Meet Our Team
Click a profile to learn more about each member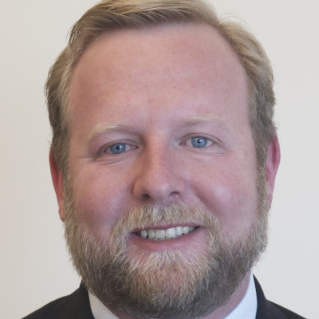 Christian Ach
Executive Director
---
560 Mission Street
Suite 2400
San Francisco, CA 94105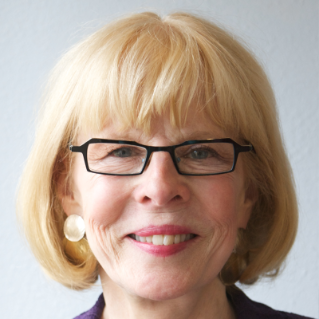 Betsy Bliss
Executive Director
---
560 Mission Street, 24th Floor
San Francisco, CA 94105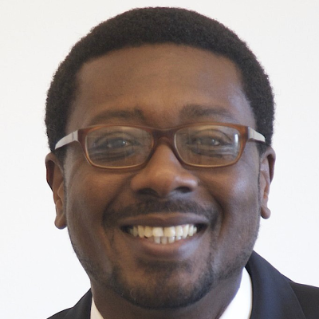 Habib Ngom
Senior Client Associate
---
560 Mission Street
Suite 2400
San Francisco, CA 94105
Specialist Resources
Can assist J.P. Morgan Advisors on a case-by-case client basis.
1.
Report on US Sustainable and Impact Investing Trends, published by The Forum for Sustainable and Responsible Investing, 2020.
2.
Report on US Sustainable and Impact Investing Trends, published by The Forum for Sustainable and Responsible Investing, 2020.
3.
JPMorgan Global Quantitative & Derivatives Strategy. ESG—Environmental, Social & Governance Investing (March 31, 2017). Past performance is no guarantee of future results. You may not invest directly in an index.
You're now leaving J.P. Morgan
J.P. Morgan's website and/or mobile terms, privacy and security policies don't apply to the site or app you're about to visit. Please review its terms, privacy and security policies to see how they apply to you. J.P. Morgan isn't responsible for (and doesn't provide) any products, services or content at this third-party site or app, except for products and services that explicitly carry the J.P. Morgan name.