Joshua Perkins
Joshua Perkins
I serve the personal wealth management needs of affluent individuals, entrepreneurs, business owners and corporate executives who have invested time and energy to acquire substantial capital and look to me for differentiated strategies to create long-term value for the next generation.
---
560 Mission Street
Suite 2400
San Francisco, CA 94105
Helping Clients Transform Success Into a Sustainable Legacy
ATTENTION FOR THE COMPLEXITIES OF WEALTH
Many of my clients are at their peak earning years and in careers that demand significant energy and attention. With a shortage of time to devote to investment planning, they turn to me to address the full complement of their wealth management objectives. I help simplify and enhance complex personal finances and grow, conserve, and diversify sizeable assets. I work alongside CPAs, attorneys and other external advisors to help ensure that the entirety of clients' tax and estate planning considerations are aligned and integrated.
EXPERIENCED AND INTEGRATED CAPABILITIES
I believe that my most important role is that of problem solver, and I have the privilege of working with multi-generational families to identify their needs and target appropriate strategies that attend to these concerns. I draw on more than 25 years of wealth management experience to navigate the breadth of J.P. Morgan's global resources and provide direct access to a wide range of products and services.
ESTATE AND TAX PLANNING GUIDANCE
GENERATIONAL WEALTH TRANSFER
RETIREMENT PLANNING
MORTGAGE/CREDIT FACILITIES
COLLEGE FUNDING
Investment Approach
Specialized Wealth Management Support for the Unique Needs of Entrepreneurs, Executives and Business Owners
MY SUITE OF SERVICES FOR SUCCESSFUL PROFESSIONALS
I understand that as difficult as it is to build a company and amass wealth, maintaining these assets can also be challenging. My team and I have been advising entrepreneurs and other prosperous clients for many years and have honed our approach to the personal wealth management opportunities that often accompany significant achievement.
Cash Flow Management
We are skilled in investing short-term cash to generate income streams that care for living expenses, estimated taxes, trust distributions and other payments. We also develop strategies that address the need for differentiated liquidity.
Corporate Retirement Planning
As a core competency, my team and I provide 401(k) and 403(b) programs, defined benefit plans, profit-sharing strategies and pension funds that help address the accumulation of retirement savings.
Liquidity Events
By participating in pre- and post-transaction planning, we evaluate the timing and impacts of liquidity events and address tax and other considerations.
Hedging And Monetization Strategies
We recognize the disquiet that results from having considerable resources invested in a single brand. Working within your risk parameters and individualized requirements, my team and I create uncorrelated investment strategies that help diversify away from concentrated positions.
Executive Services
My team and I guide C-Suite clients to make the best use of equity compensation. We have deep experience with stock options, restricted stock sales, block trading, 10b5-1 contracts and other instruments.
Business Succession
Many business owners want their firms to continue beyond their lifetimes, managed by their children and, possibly, future generations. My team and I draw from our experience among this thriving client base to guide you through your particular goals and aspirations.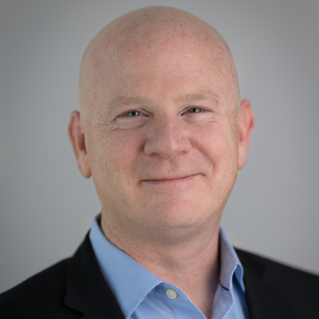 Joshua Perkins, AIF®
Wealth Advisor
---
560 Mission St, Floor 24
San Francisco, CA, 94105-2907, United States
You're now leaving J.P. Morgan
J.P. Morgan's website and/or mobile terms, privacy and security policies don't apply to the site or app you're about to visit. Please review its terms, privacy and security policies to see how they apply to you. J.P. Morgan isn't responsible for (and doesn't provide) any products, services or content at this third-party site or app, except for products and services that explicitly carry the J.P. Morgan name.