---
560 Mission Street, Suite 2400
San Francisco, CA 94105
Welcome
Aligning your investments with your values
As individuals and families amass wealth, they often seek guidance on how to build a portfolio in a way that reflects their personal ideals. The Ach Bliss Group offers a sustainable investment approach that enables you to pursue your financial goals, yet remain in harmony with the social and environmental objectives that resonate with you. We have been a champion of socially responsible investing for many years and draw on this background to help you allocate your capital toward the companies that are improving our world.
Our family-based team understands that wealth represents more than just the assets you have worked so hard to build. It also is a means to pass along your values to the next generation. We welcome the opportunity to serve as a trusted steward of your family's legacy, providing leadership to invest with impact and intent.
There are a variety of ways to integrate sustainable investing into portfolios that best align with your objectives. These approaches can be used alone or in concert together across the entirety of your capital.
Exclusionary Screening — avoiding investments in companies or sectors whose products or business practices do not align with your ethics or meet other standards (ex. excluding weapons or tobacco companies from a portfolio).
Environmental, Social and Governance (ESG) Integration — actively integrating these issues into investment due diligence and financial analysis (ex. investing in companies with strong supply chain management and a track record of reduced emissions).
Thematic Investing — investing in companies that target specific social or environmental issues, such as water, clean energy, and gender diversity (ex. investing in companies that support the transition to a lower-carbon economy).
Impact Investing — investing in companies, organizations and funds to generate positive social and/or environmental impact alongside financial return (ex. investing in financial technology companies that improve access and affordability to the underserved in emerging markets).
We look forward to discussing the fine points of our sustainable investment approach as a partner in your success.
Sustainable Investing
A Personal Mission
Sustainable investing has long been at the core of our team's approach, but now climate change is precipitating a sustainable investment revolution. As individuals recognize that they can make a difference, they are increasing the rate at which they invest their money toward this movement. The desire to align personal values with portfolio decisions is trending among investors of all ages.
We focus on what matters most
Our team strives to understand your ethical goals and the principles you find most meaningful. We help determine your financial objectives and create a framework for pursuing them. Through an experienced and due diligent process, we enable you to invest in a socially responsible manner, according to your beliefs and values.
J.P. Morgan's sustainable investment platform
The themes that resonate most with the industry are represented within our investment platform. Through multiple investment types across several asset classes, we can help provide the options you need and the experience you want to deliver them.

WHAT ABOUT INVESTMENT PERFORMANCE?
You don't have to sacrifice performance to invest with your conscience. Sustainable investing strategies may provide returns in line with their respective traditional benchmarks
Sustainable investing in the U.S. continues to expand, totaling $17 trillion at the start of 2020, up from $12 trillion at the start of 2018, an increase of 42%.1
In relative terms, sustainable investment now stands at 33% of all professionally managed assets globally.2
J.P. Morgan's research shows that incorporating ESG factors into the investment process can enhance portfolios by reducing volatility and limiting drawdowns.3
33% of all professionally managed assets (globally) are sustainable investments
Goal setting and Implementation
When it comes to investing, we recognize that individuals need to consider a number of factors unique to them, including their financial needs and personal values. The same holds true for sustainable investing.
There are many ways to integrate sustainable investing approaches into investment portfolios that may enable investors to meet financial objectives while incorporating non-financial priorities. These approaches can be used alone or in concert together across a portfolio.
For investors, the first and most crucial step is to identify one's priorities. With these in mind, it is possible to create an investment portfolio that strikes the right balance between sustainability objectives, time horizons, and risk and return expectations.
Specialist Resources
Our team offers direct access to dedicated mutual fund and investment managers that engage with companies to improve their responsible corporate behaviors. They participate in proxy voting and shareholder actions to further positive change.
These money managers provide investors with quantitative reports that illustrate the impact that is being made.
Comprehensive Wealth Management
A comprehensive approach
We take a holistic view of wealth management and focus on the entirety of your objectives—from retirement planning and educational funding to real estate financing, generational wealth transfer, trust & estate considerations and fiscal coaching.
Our team constructs asset allocations based on your risk tolerance, liquidity needs and financial objectives, diversifying the portfolio to provide downside risk protection. We overlay your values and determine the best way to express them within your overall investment plan, building portfolios that match your ethical goals.
Simplifying the complexities of investing
We spend time educating clients and believe that advisory guidance should be communicated in clear terms. Our goal is to translate marketplace data into information that helps you understand the big picture and your financial impact.
A consultative and goals-based planning process
Our team analyzes your specific situation to develop appropriate recommendations. This process is designed to provide an individualized experience and a tailored portfolio.
Active Listening — By asking questions and listening to your story, we explore the different areas of investing and wealth management that are appropriate for your situation.
Wealth Planning — we design asset allocations that help you pursue the goals that you value most.
Consultative Guidance — Our process is hands-on, and we work closely with you to make decisions together through a collaborative partnership.
Integrated Platforms — Our team is skilled at connecting the dots of your financial life and offer support for both traditional and sustainable investment vehicles.
Ongoing Review and Support — We continuously review and evaluate your comprehensive wealth plan to adjust for changes in your personal situation, market conditions or ESG factors.
Capabilities backed by an industry leader
Our team provides direct access to the resources of J.P. Morgan—a fortress balance sheet, the intellectual capital, alternative investments, lending, banking, and credit services available through the global financial capabilities of the firm.
Meet Our Team
Click a profile to learn more about each member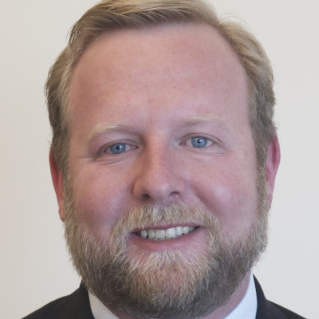 Christian Ach
Executive Director
---
560 Mission Street
Suite 2400
San Francisco, CA 94105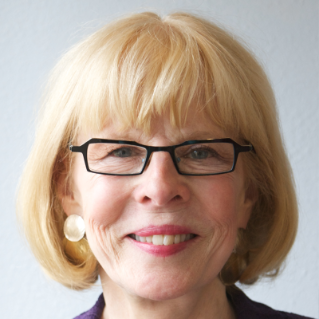 Betsy Bliss
Executive Director
---
560 Mission Street, 24th Floor
San Francisco, CA 94105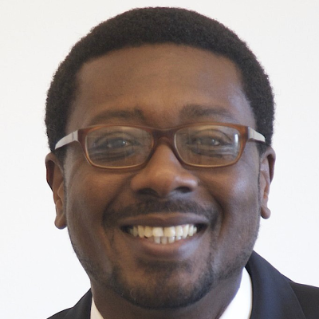 Habib Ngom
Senior Client Associate
---
560 Mission Street
Suite 2400
San Francisco, CA 94105
Specialist Resources
Can assist J.P. Morgan Advisors on a case-by-case client basis.
1.
Report on US Sustainable and Impact Investing Trends, published by The Forum for Sustainable and Responsible Investing, 2020.
2.
Report on US Sustainable and Impact Investing Trends, published by The Forum for Sustainable and Responsible Investing, 2020.
3.
JPMorgan Global Quantitative & Derivatives Strategy. ESG—Environmental, Social & Governance Investing (March 31, 2017). Past performance is no guarantee of future results. You may not invest directly in an index.
You're now leaving J.P. Morgan
J.P. Morgan's website and/or mobile terms, privacy and security policies don't apply to the site or app you're about to visit. Please review its terms, privacy and security policies to see how they apply to you. J.P. Morgan isn't responsible for (and doesn't provide) any products, services or content at this third-party site or app, except for products and services that explicitly carry the J.P. Morgan name.