---
277 Park Avenue, 3rd Floor
New York, NY 10172
Welcome
Money touches every aspect of a person's life and greatly affects their peace of mind. That is why we are dedicated to providing comprehensive wealth management services that are tailored to individualized financial goals.
To help our clients achieve their objectives, we stand with them as a trusted advisor and a source of financial guidance and counsel through all of their pursuits.
We understand the distinctive needs of each client—from estate planning, wealth transfer and tax strategies to philanthropy and business succession.
Our team works hard to find value across all asset classes, utilizing the best possible investment vehicles available, while paying close attention to efficiency and cost. Openness and honesty guide our approach. We are transparent about risk and volatility, and the impact they have on a portfolio.
Because wealth is complex and interconnected, we are experienced in working with external accounting and law firms to help ensure that the totality of each financial picture is considered.
We draw on our access to an enormous capability set—the extensive research, investment advisory, and world-class products and services available through the global financial resources of J.P. Morgan—to deliver strategies that address specific needs.
Frequent and impactful communications help ensure that we build deep, lasting relationships and keep our clients on track throughout all stages of the market cycle.
Investment Approach
We serve the total financial needs of high-net-worth families and nonprofits, from managing investments to trust and estate planning, to multigenerational asset transfer.
Because there's an economic element to virtually every endeavor, we recognize that investors need a far more personalized approach, a wider strategic capacity and a deeper relationship in order to effectively accommodate the pursuit of their goals.
We see ourselves as our clients' wealth management advisors and more—we are their confidants, colleagues and advocates, immersing ourselves in every aspect of their lives.
A deeper, disciplined methodology
Our investment portfolios are designed to leverage a goals-based approach, and reflect the best possible vehicles and strategies with an eye toward tax and cost efficiency.
To help heighten the probability of achieving financial objectives and avoid taking actions that create permanent capital loss, we believe in integrating "Behavioral Finance" into our clients' investment planning. Behavioral Finance seeks to propose psychology-based theories with economics to understand what causes investors to make irrational financial decisions.
During the financial crisis of 2008, we observed that Wall Street was ill-equipped to deal with economic upheaval. Far too many investors found they had bought "high" and then sold "low" based on the uncertainty of the markets as well as their own emotional biases.
From this experience, we developed a disciplined methodology grounded in facts, not fear. We couple this with an intense work discipline and clear, honest client communications to build trusting relationships and help ensure that we are representing our clients' best interests.
Our process: Insights provide the best market intelligence
We begin each new client relationship by gaining a thorough understanding of present and future financial goals.
Our team spends a lot of time probing—analyzing expenses and identifying the hidden effects of inflation—to arrive at a realistic understanding of the income streams that clients will require over time.
Utilizing a bank of questions developed from our many years of wealth management experience, we carefully assess risk tolerance and volatility concerns. These inputs inform our process as we create tailored and risk-adjusted personalized investment strategies.
Our approach is extremely straightforward—we tell clients what they need to hear, not always what they want to hear. And by educating our clients about every element of their individualized portfolios, we help ensure they fully comprehend the financial plans we have developed.
Looking to deliver value
Accessing the market in a manner that will deliver the most value is our primary mission.
By employing the world-class resources of J.P. Morgan, we continuously analyze the markets and overweight or underweight promising sectors.
On the equity side, we take a passive investment strategy and tend to avoid managed money. Typically, we are overweight indices, thus avoiding unnecessary management fees and hidden taxes. Our preference is to deliver value for clients, not managers.
A continuing commitment
Building deep and lasting relationships is the hallmark of our team.
We communicate and meet on a frequent basis to help ensure our understanding of the impacts on clients' daily lives and their evolving goals and ambitions.
By constantly managing and monitoring investment positions against the context of our research insights and changing market conditions, we rebalance when necessary to help clients stay the course.
Our advice, recommendations and execution are guided by an overarching mandate—to address a client's goals, needs and concerns—a mandate we aspire to execute competently, professionally and courteously.
Meet Our Team
Click a profile to learn more about each member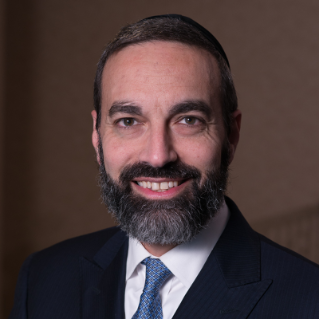 N. Mark Horowitz
Managing Director
---
277 Park Avenue, 3rd Floor
New York, NY 10172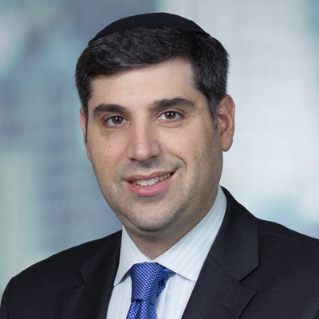 Joel S. Bodner
Vice President
---
277 Park Avenue, 3rd Floor
New York, NY 10172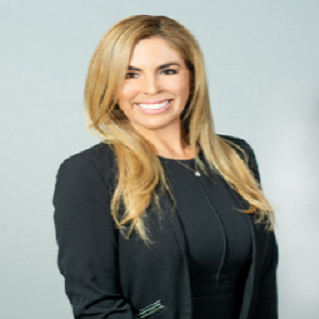 Nicole Ayub
Investment Associate
---
277 Park Avenue, 3rd Floor
New York, NY 10172
You're now leaving J.P. Morgan
J.P. Morgan's website and/or mobile terms, privacy and security policies don't apply to the site or app you're about to visit. Please review its terms, privacy and security policies to see how they apply to you. J.P. Morgan isn't responsible for (and doesn't provide) any products, services or content at this third-party site or app, except for products and services that explicitly carry the J.P. Morgan name.