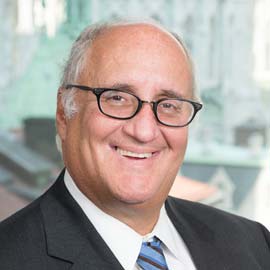 ---
277 Park Avenue, Floor 3
New York, NY 10172
About Steven
Steven Grill is a Managing Director and Wealth Partner with J.P. Morgan Wealth Management.
He is a founder of The GGC Group and delivers asset management services to address the comprehensive investment requirements of ultra-high-net-worth individuals and institutions.
Steve takes a highly personalized approach to study each financial scenario and create customized asset allocation strategies that target the asset/liability needs of sophisticated clients. He brings a singularity of purpose to help clients fund their lifestyle, support future generations and establish a meaningful legacy.
As a member of the J.P. Morgan Wealth Management Portfolio Manager Program, Steve is one of a select group of Advisors who undergo a screening process to manage discretionary client portfolios and are subject to ongoing quantitative and qualitative review to assess each investment strategy.
This granularity enables him to actively invest assets on behalf of individual clients. Steve's focus is on designing the approach for each of the team's three portfolio strategies. He also sits on the GGC's Investment Committee and is responsible for individual security selection and risk management.
Steve leverages 35+ years of experience to guide his strategic asset/liability approach. He has an uncanny ability to study dislocations in the marketplace and execute opportunistic buying tactics. Before joining J.P. Morgan, Steve was a Managing Director at Alex. Brown, a Division of Raymond James. Previously, he held senior roles at Deutsche Bank, Morgan Stanley and SCM Capital Advisors LLC, where he consulted with family offices on investment strategies.
The backbone of Steve's approach is derived from his time spent as a Chief Investment Officer of Imagine Group Holdings Limited, an insurance subsidiary of Brookfield Asset Management, where he was immersed in developing fixed income strategies to meet the firm's liabilities.
Steve holds a B.A. in Mathematics and Biology from Boston University. He earned an M.S. in Statistics and Operations Research from New York University. He has served as an adjunct professor of statistics at the NYU Stern School of Business.
Originally from Rockland County, NY, Steve and his wife, Alissa, raised their three sons in Long Beach. An orthodox Jew, Grill starts each day with prayer and Talmudic study— a practice he says helps him counsel his wealthy clients. Steve supports various charities, including Keren Or, a Jerusalembased program for children with multiple disabilities. He is an avid swimmer and backgammon player.
1.
 Barron's Top 100 Financial Advisors ranking bases its ratings on qualitative criteria: professionals with a minimum of seven years of financial services experience, acceptable compliance records, client retention reports, customer satisfaction, and more. Financial Advisors are quantitatively rated based on varying types of revenues and assets advised by the financial professional, with weightings associated for each. Because individual client portfolio performance varies and is typically unaudited, this rating focuses on customer satisfaction and quality of advice. The rating may not be representative of any one client's experience because it reflects a sample of all of the experiences of the Financial Advisor's clients. The rating is not indicative of the Financial Advisor's past or future performance. Neither THE FIRM nor its Financial Advisors or Private Wealth Advisors pay a fee to Barron's in exchange for the rating. Barron's is a registered trademark of Dow Jones & Company, L.P. All rights reserved.
Barron's Top 1,200 Advisors rankings are based on data provided by over 4,000 of the nation's most productive advisors. Factors included in the rankings: assets under management, revenue produced for the firm, regulatory record, quality of practice and philanthropic work. Investment performance isn't an explicit component because not all advisors have audited results and because performance figures often are influenced more by clients' risk tolerance than by an advisor's investment-picking abilities. Neither THE FIRM nor its Financial Advisors or Private Wealth Advisors pay a fee to Barron's in exchange for the rating. Barron's is a registered trademark of Dow Jones & Company, L.P. All rights reserved.
2.
 Financial Times Top 400 Financial Advisors is an independent listing produced annually by Ignites Research, a division of Money-Media, Inc., on behalf of the Financial Times. The FT 400 is based on data gathered from advisors, broker-dealer home offices, regulatory disclosures, and the FT's research. The listing reflects each advisor's status in six primary areas: assets under management (AUM), asset growth, compliance record, experience, credentials and online accessibility. This award does not evaluate the quality of services provided to clients and is not indicative of this advisor's future performance. Neither the brokerages nor the advisors pay a fee to the Financial Times in exchange for inclusion in the FT 400.
You're now leaving J.P. Morgan
J.P. Morgan's website and/or mobile terms, privacy and security policies don't apply to the site or app you're about to visit. Please review its terms, privacy and security policies to see how they apply to you. J.P. Morgan isn't responsible for (and doesn't provide) any products, services or content at this third-party site or app, except for products and services that explicitly carry the J.P. Morgan name.