---
2029 Century Park East, Suite 3700
Los Angeles, Ca 90067
Welcome
We serve the needs of C-Suite executives, business owners, and high-net- worth individuals and their families to help address the sophisticated complexities that often accompany significant wealth.
Together with Alpa Patel, the West Coast Head for Wealth Planning, our team invests time to help ensure that each client's financial picture is organized, and that there has been careful consideration for trust, estate and other wealth planning components. We bring deep background in investment management to address a comprehensive array of financial requirements—tailored asset allocations, conservative portfolio management, liquidity strategies and more.
Because there's an economic element to virtually every endeavor, we harness our understanding of behavioral finance, and serve as emotional filters through which our clients gain perspective so that they may rationally respond to markets and events. We strive to provide fair and impartial investment guidance to help our clients withstand market volatility.
The portfolios that we build are geared toward the preservation of capital. We match vehicles to risk profiles, and present roadmaps for allocations to help clients pursue their financial goals. Our investment style is fairly contrarian, and we seek to capitalize on mispricing opportunities in the marketplace.
As a team, we work in concert to provide white-glove service—direct access to our members and a rapid response to inquiries and concerns. Drawing upon the vast resources of J.P. Morgan, we deliver strategies to manage each client's wealth and protect it for the next generation.
Investment Approach
A focus on wealth planning
Our team serves the needs of C-Suite executives, business owners, and high-net-worth families who have worked hard to acquire significant wealth and are looking for ways in which to make these assets work for them.
We start with the thoughtful organization and careful consideration of trust, estate and other components that comprise each client's financial scenario.
Through a conservative portfolio management approach, we present tailored allocations that target the preservation of capital. Our investment style is often contrarian to prevailing trends, and we seek to benefit from market inefficiencies.
We view ourselves as advocates for our clients, helping navigate the uncertainties of financial choices. Our role is to serve as an emotional filter in the decision-making process, inserting common sense to reduce market noise and helping clients stay the course.
A deep understanding of financial personalities
We endeavor to present a disciplined methodology that is grounded in facts, not fear. Our team brings an intense work ethic and clear, honest communications to foster trusting relationships and help ensure that we are representing each individual's best interests.
Every new client experience begins by gaining a thorough understanding of present and future financial goals. Utilizing a series of questions developed from our many years of wealth planning experience, we carefully assess risk tolerance and volatility concerns. These inputs inform our process as we match investment vehicles with individualized profiles to create tailored and risk-adjusted allocation strategies.
Our approach is fair and impartial. We educate our clients about elements of their portfolios to help ensure they comprehend the financial plans that we have developed.
Support for the complexities of liquidity
We strive to fill pockets of liquidity where capital is treated in an optimal manner. Our team may use quality private equity and private debt to help bridge liquidity where there is none, as an alternative to the bond market for conservative management.
We have deep capabilities to help clients diversify away from concentrated positions—whether they seek to systematically sell stock in the open market or hedge their existing investments—and recognize the disquiet that results from having considerable resources invested in a single brand.
For those clients facing IPOs and other one-time liquidity events, we find that their biggest area of concern is often the tax consequence of financial decisions. By participating in pre- and post-transaction wealth planning, we help clients evaluate timing and impacts to minimize tax implications. Our team works seamlessly alongside clients' CPAs, attorneys, business managers and other outside advisors to help ensure that the entirety of each financial picture is considered.
An allegiance to customer service
Together with our administrative assistant, Jamie Krigbaum, we embrace a commitment to ensure clients have direct contact with the principals of the Group. Our emphasis is on the strong connections that have been established with each individual, and we limit our practice to a select number of clients to help ensure our undivided attention. With a team that has worked together for more than 14 years to develop, guide and implement investment strategies, we bring due diligence to the details of each transaction. Jamie's experience on the Credit Suisse capital markets trading desk prior to joining the team in 2011 demanded attention to detail and she brings that attribute to each client interaction.
J.P. Morgan, an industry leader
We are proud to draw upon the research capabilities and investment platform of J.P. Morgan, a global leader in asset and wealth management. Our clients benefit from boutique-level and white-glove treatment ,which we couple with access to the resources of one of the largest and most respected financial firms in the world. By leveraging these powerful synergies, we deliver a breadth of entrée and institutional-quality service typically reserved for the world's largest investors.
Meet Our Team
Click a profile to learn more about each member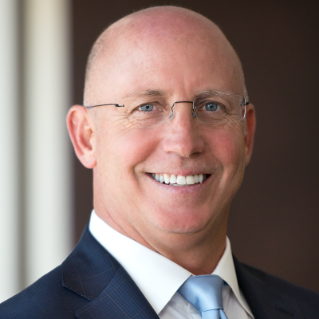 Kevin Monaco
Executive Director
---
2029 Century Park East, Suite 3700
Los Angeles, Ca 90067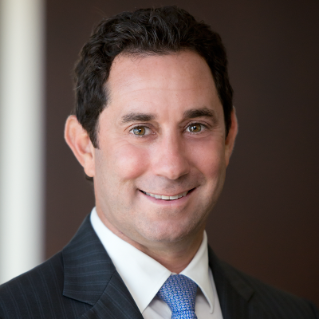 David Garfin
Vice President
---
2029 Century Park East, Suite 3700
Los Angeles, Ca 90067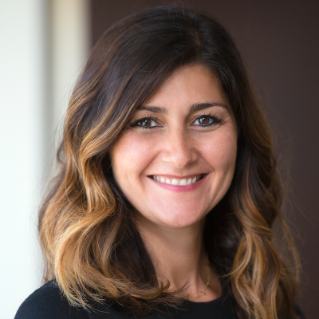 Jamie Krigbaum
Investment Associate
---
2029 Century Park East, Suite 3700
Los Angeles, Ca 90067
You're now leaving J.P. Morgan
J.P. Morgan's website and/or mobile terms, privacy and security policies don't apply to the site or app you're about to visit. Please review its terms, privacy and security policies to see how they apply to you. J.P. Morgan isn't responsible for (and doesn't provide) any products, services or content at this third-party site or app, except for products and services that explicitly carry the J.P. Morgan name.