---
10 S. Dearborn, Floor 32
Chicago, IL 60603

Consultative Wealth Management
My team and I deliver investment management and financial strategies for high-net-worth individuals, business owners and pension funds by employing J.P. Morgan's advisory strategies. I use a consultative methodology, grounded in evidence-based analytics, to tailor my approach to each client's specific needs.

Client-Focused and Personalized
Investment portfolio construction is both a science and an art. Our process begins with an in-depth assessment of an investor's situation. We design customized asset allocation and investment plans that align with many key factors—time horizon, risk tolerance, liquidity needs, tax and regulatory/legal considerations.
Institutional Retirement Programs
I draw on years of corporate finance and industry knowledge to manage the assets of pension programs, including defined benefit and defined contribution plans. Our support for the non-profit and hospital communities has enabled us to deploy approaches that are typically utilized by larger organizations. My team and I work with retirement plan administrators and recordkeeping institutions to care for the complex objectives that these strategies necessitate.
Attention to Risk Management
My background in commercial banking and the debt capital markets has imparted an internal drive to guard against downside exposure. At the forefront of my decision-making is a consideration toward "what could go wrong?" with this strategy. Presenting advisory guidance in the best interest of each client demands that I conduct a sound evaluation to inform my recommendations. Matching individual risk parameters with potential returns enables me to invest in a prudent and measured fashion.
A Dedication to Customer Service
I believe that responsiveness and keeping my word are the most important qualities I can deliver. My reputation has been built one client at a time, and I am proud of the long-lasting relationships I have established with families and institutions alike. I find there is no task too small and that clients appreciate having a single point of contact for their needs.
Backed by an industry leader
The powerful resources of J.P. Morgan augment my capabilities. I provide direct access to the firm's intellectual capital and real-time insights, which I leverage as part of my due diligence process. This commitment to excellence is the foundation upon which I present opportunity-focused offerings to investment clients.
Evidenced-based Advisory Guidance
Evidenced-based Advisory Guidance
By using a fact-driven and analytical process, I strive to provide each client with financial peace of mind. The resulting recommendations deliver a roadmap to manage money consistent with the clients' specific objectives, goals, preferences and sensitivity to cost and fees.
Data Gathering — I believe in face-to-face meetings and listen carefully to explore your personalized goals and the values that matter most to you. I am particularly interested in financial drivers such as risk tolerance, financial bias, time horizons and liquidity needs. These insights lay the foundation for creating customized strategies.
Analysis and Evaluation — My team and I tap J.P. Morgan's tools, metrics, and supporting analytical material to develop an informed view of the investment landscape. This enables me to distill capital markets information and construct portfolios in a collaborative fashion.
Recommendation Development — I consider potential trade-offs and projected outcomes to build tailored asset allocations, forecasted cash flows and wealth management strategies. I discuss specific securities and funds that are pivotal to our recommendations and explain the rationale for each component of the portfolio.
Rigorous Implementation — My process is anchored in careful planning, intensive research and disciplined execution. I collaborate seamlessly alongside CPAs, lawyers and other consultants to help ensure that the totality of financial impacts is considered.
Ongoing Review — Just as economic and market conditions evolve, your goals and needs may change and merit ongoing consideration and analysis. Continuous portfolio evaluation allows me to rebalance allocations and remain flexible in both the near and long term.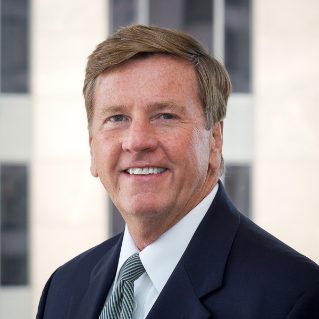 Brian Devane, AIF®
Executive Director
---
10 S. Dearborn, Floor 32
Chicago, IL 60603
Fi360 Inc. owns and awards the certification marks "AIF®" and "Accredited Investment Fiduciary®". Authorized users of the marks have successfully met requirements for initial certification and annual recertification.
You're now leaving J.P. Morgan
J.P. Morgan's website and/or mobile terms, privacy and security policies don't apply to the site or app you're about to visit. Please review its terms, privacy and security policies to see how they apply to you. J.P. Morgan isn't responsible for (and doesn't provide) any products, services or content at this third-party site or app, except for products and services that explicitly carry the J.P. Morgan name.