Treasury and Payments
Instant payments: Instant rewards
---
Podcast
February 15, 2022
23:56
Real-time payments use cases expand, provide value for businesses
APIs provide corporate treasury departments with instantaneous connectivity, which helps businesses participate in RTP networks and expands the number of use cases beyond banks.
For example, a gas distributing company may use the RTP service to get paid faster for filling up a gas station's supply tanks, which is known as payment on delivery.
With the influx of data that comes with RTP, banks can help corporates ingest and harness that data across the business' ecosystem to improve competencies down the chain like, for example, enhancing their own fraud account takeover capabilities.
Request for pay will continue to be a big focus in the future, along with enabling debit-like functionalities with consent mandate services. Cross-border payments will also be important.
Connect with your J.P. Morgan representative to get started today.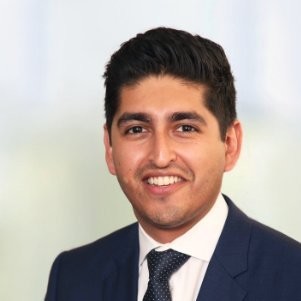 Cyrus Bhathawalla, Global Head of Real-Time Payments, J.P. Morgan
Cyrus Bhathawalla is the Global Head of Real-Time Payments for J.P. Morgan, responsible for the strategy and operation of J.P. Morgan's real-time payments products around the globe. Cyrus has 10+ years of experience in the banking and payments industry across the Americas, APAC and UK/Europe.
Cyrus has helped develop and launch multiple real-time banking and payment infrastructures around the world, including as the entire industry's design lead for the New Payments Platform in Australia. Prior to J.P. Morgan, Cyrus was a leader in KPMG's payments consulting practice—where he has helped both banking and large corporate clients develop real-time payments strategies, developed end-to-end consumer and commercial payments products, and led implementation of payment processing technology.
The views and opinions expressed herein are those of the author and do not necessarily reflect the views of J.P. Morgan, its affiliates, or its employees. The information set forth herein has been obtained or derived from sources believed to be reliable. Neither the author nor J.P. Morgan makes any representations or warranties as to the information's accuracy or completeness. The information contained herein has been provided solely for informational purposes and does not constitute an offer, solicitation, advice or recommendation, to make any investment decisions or purchase any financial instruments, and may not be construed as such.
Not all products and services are available in all geographic areas. Eligibility for particular products and services is subject to final determination by JPMC and or its affiliates/subsidiaries. This material does not constitute a commitment by any JPMC entity to extend or arrange credit or to provide any other products or services and JPMC reserves the right to withdraw at any time. All services are subject to applicable laws, regulations, and applicable approvals and notifications. Notwithstanding anything to the contrary, the statements in this material are confidential and proprietary to JPMC and are not intended to be legally binding. Any products, services, terms or other matters described herein (other than in respect of confidentiality) are subject to the terms of separate legally binding documentation and/or are subject to change without notice. J.P. Morgan is the marketing name for the Wholesale Payments business of JPMorgan Chase Bank, N.A. and its affiliates worldwide.
JPMorgan Chase Bank, N.A. Member FDIC. JPMorgan Chase Bank, N.A., organized under the laws of U.S.A. with limited liability.© 2021 JPMorgan Chase & Co. All Rights Reserved.