Retirement
Debunking Retirement Planning Myths
---
View Transcript

(updates content above)
Hide Transcript

(updates content above)
Coordinator:
Welcome to the Debunking Retirement Planning Myths conference call hosted by Michael Liersch, Global Head of Wealth Planning and Advice in JPMorgan.
Before we start please note that this is not an investment research call. The information discussed today is information on educational purposes only and is not a recommendation or a solicitation. The opinions expressed in this call are those of the speakers and may differ from those of other JPMorgan employees and affiliates.
If you're considering any investment strategy, you should speak with a JPMorgan advisor before investing. Remember investment products and services are not bank deposit products like checking or savings accounts that are offered through JPMorgan Securities LLC which means they're not guaranteed by Chase Bank, not FDIC insured and have risks like the possibility of losing money on your investment.
This call is being recorded and all or parts of audio may be used for replay and/or other related JPMorgan purposes. If you have any objections, please disconnect at this time.
Now I would like to turn the call over to Michael.
You may begin now.
Thank you so much. I'd like to welcome Katherine Roy, our Chief Retirement Strategist at JPMorgan, to this call. Katherine, welcome.
Katherine Roy:
Thank you, Michael, for having me.
Michael Liersch:
Of course. And my name is Michael Liersch. I'm the global head of Wealth Planning and Advice at JPMorgan Chase.
Today Katherine and I are going to be speaking about common retirement myths and what you can do to reframe those myths and take action in your own retirement life.
Before we get started to go through each of these myths, I wanted to highlight that we're going to cover three. The first one is a myth that now is not the right time to invest. The second one is that I may be too young or too old to plan for retirement. And the third myth that we'll discuss is my taxes will be lower when I retire.
So Katherine is going to work with us to go through each of these myths and do a little debunking and really reframe these myths into action.
So, Katherine, let's go to the first myth or misconception that now is not the right time to invest. And we both know that some people think it's never a good time to invest. Do you have any thoughts about that for our listeners? How should they be considering this fear that it's never a good time to invest?
Katherine Roy:
Yes. And just to be honest I think there is never a good time or perfect time to invest but we definitely know that investing over time is really important for such a large, you know, financial goal such as retirement. And candidly the longer you have the better. So the younger you start the more you really can take advantage of that time.
So just to maybe put it simply in perspective, you know, two individuals, one is an investor, one is a saver. They save for 40 years $200 a month. You know, we know that that investor is likely to have potentially three times as much as just that saver. So investing particularly over very long periods of time can really improve the amount that we have available to us for retirement.
So again simply put we cannot time the market. We're going to get a little bit into that as well. But we know that we can make the most of the gift of time.
And so why is timing the market or, you know, thinking about, you know, is now the right time to get in based upon what might be happening, you know, the reality is, is that the best and worst days in the market really often do occur very close to one another. And we've actually had two examples very recently that, you know, I remember well.
In 2015, the best day of the year was in August, August 26th. And that was great but it actually was preceded two days before that. August 24th was actually the worst day of the year. So just within two days you have the best and worst day in the same week and in the same year.
And then probably more recently you may all remember last year Christmas Eve was quite a traumatic day. It was actually the worst day of the year. We did not have trading obviously on Christmas but when the market opened on the 26th we had one of the ten toughest days of 2018.
So it can happen really close to one another. And so I would argue, you know, for long-term goals, those that are 5, 10, 30 years away, right, if you don't need the money and can put it into the market for a long period of time, yes it's really important to save as much as you can and candidly to get invested and stay invested.
Michael Liersch:
So, Katherine, let's hop a little into that because it is interesting this idea that when markets are down, what you're articulating is a lot of people get afraid to invest because they don't want to lose more money and then when markets are going up, they're afraid of buying it these near peaks. And that's where you get those best and worst days even in close together, creating more inertia rather than less.
Katherine Roy:
Right.
Michael Liersch:
So when you talk about this idea of time in the markets, for someone who, let's say, is younger and I know we're going to touch on this on our next myth but somebody who's younger you're talking about time in the markets, how should they be thinking about the ups and downs of the markets in general? You mentioned this idea of if it's 5, 10, you know, 30 years out…
Katherine Roy:
Yes.
Michael Liersch:
…maybe you don't think about it but that's in a sense not possible for some human beings. So if they're still paying attention, how should they stay on track with those investment plans or investment goals?
Katherine Roy:
So, you know, I really think it's about focusing them on savings, right? To be candid with you, the savings behavior that people do at younger ages it really doesn't matter how they invest. I know that may be blasphemous but I'll give you an example in a second but the savings is going to be the biggest driver of their account balance growing. And then as wealth grows, then the return that you're achieving, either positive or negative, can have a much bigger effect than savings. So I'll just walk you through an example.
Let's say someone saved $1000 in year one. They're just starting out on their journey. They earn 5% plus or minus. That's - it's equivalent of $50 essentially.
The next year if they just focused on their savings and aren't derailed by maybe a negative 5% return, they save $1000 more, that's 100% return on their money. And so that's really how wealth grows. The return can be gravy or can cost you a little bit along the way.
But then let's look at someone who has done that diligent savings and they have, let's say, $100,000, that 5% return is now $5000. It's five times the amount they're saving every single year. And so that's really where the balance needs to come into play. If you're young and savings is the major driver of your growth - of your wealth-building, that's really where you should be putting your focus. And you also have a lot of risk capacity. So being able to weather, you know, returns over the long term, you know, balanced with your risk tolerance is going to be really important. So focusing on that savings behavior is the focus.
And then as you get more and more wealth, you know, really then shifting and thinking about derisking and protecting some of that wealth and maybe not having so much in the market and diversifying into more stable asset classes can be important. But you can't derisk totally. I know we've got people on the call that may be approaching or living in retirement. We know, you know, retirement can be 30 years and healthcare cost growing at 6.5% you're going to continue to need growth in your portfolio even as you seek income or more stable investments and your time horizon, you know, get shorter.
So, you know, thinking about, you know, when you're young, focus on your savings, have a disciplined plan. When you're older and your account values are getting more and more at risk because they're larger and that return is going to be so impactful, you know, really making sure you have a diversified approach but continuing to have some level of growth even, you know, as you approach and live in retirement is going to be - going to need to be a focus.
Michael Liersch:
So it sounds like nearing that retirement stage or within retirement there is still a need to stay invested potentially and not to focus too much on risk tolerance alone because there is some evidence I know, Katherine, that as we age our risk tolerance in some cases can actually diminish because we know there is a finite amount of financial resources that we need to make last throughout our lives.
So before we move on to the next myth, I'd like you to address that. So if I'm in retirement, so I saved, to your point, as a young person. I've accumulated wealth, invested it and now I'm in retirement. How should I think about that mix of investment? Should I have some cash to maybe spend or as an emergency fund? Can you tell us how I might build that plan in retirement?
Katherine Roy:
Sure. Yes. And I know you're raising a very good point. Our risk appetite definitely declines with age and as our time horizon shrinks, I guess one point I'd make is I get asked a lot, you know, "I'm retiring in three or five years," you know, "should I be out of the market altogether?" and, you know, reframing that as, "Look, you may be three to five years away from retirement but you likely have 25 to 30 years you're likely to be in retirement if you're in good health and have good family history of longevity." And so it's resetting that time horizon I think can be helpful.
But, you know, to your point, staying disciplined with some level of growth in your portfolio can be difficult because you're using your wealth for multiple things. You're using it to support your lifestyle. You're using it, you know, potentially as a growth engine to keep pace with purchasing power again with things like healthcare. And you also may have legacy goals where you're really trying to dedicate or carve out some of your wealth to really give to that next generation or to charities or purposes that you find really important.
And so I do think, you know, having more of a bucket strategy approach makes sense, keeping one to three years' worth of cash, you know, available and that cash of one to three years is the amount of your net cash flow that your investments need to be supporting. So, you know, after your Social Security or other sources of income have been subtracted from your spending, you know, what's the net amount that you need to, you know, have cash on hand to be able to meet. One to three years I think as a general guideline makes sense.
And then have your portfolio diversified really for the long term for that 25 to 30-year horizon or whatever that might look like for you. Keep that invested to some degree and grow to keep pace with purchasing power and then use the current income that that portfolio is providing, you know, requirement on distributions that you might be taking from your IRAs, you know, using that to really build up the next year as you're spending down one year, you know, we know that that can keep people more disciplined because they have short - and they have confidence that their short-term cash flow needs are met.
You know, if the market gets bumpy, you know, they tend to stay more disciplined because they don't need to tap that well-diversified portfolio in one to three - you know, within one- to three-year horizon. So they're much more likely to stay disciplined for that long term.
Michael Liersch:
And have that time in the market that you referred to before.
Katherine Roy:
Yes. Yes.
Michael Liersch:
So we'll move on to the next myth. But in summary here's what I took away from your comments, Katherine. So when we think about this myth, "Now is not the right time to invest," it sounds like there's an important reframe which is instead of the market timing aspect of it, like, now is not the right time, really think about the risk that's actually required to meet your retirement goals and that might suggest that actually time in the market is a necessity and really approaching it as a young person to try to build that wealth or save rather than consuming everything so that you can get to a point that when you retire you have enough to live on.
And then when you're in those retirement years really thinking about that bucketing strategy that you outlined where you have some cash on hand to weather market cycles or life event and that your investment portfolio then can work for you over the long run during your retirement years. Does that sound about right to you?
Katherine Roy:
It does. The only thing I would add is, you know, I know if people have cash on the sidelines, it can be nerve-racking to maybe deploy that into the market all at once. So just like a regular saver, you know, having this idea of dollar cost averaging, you know, making the commitment that you're going to invest periodically at a set period of time can help someone stair step into the market and it also brings advantages because if you're doing the same amount at the same, you know, day of the month let's say or every two months, you know, you're - you know, the potential to be disciplined in terms of buying more share is that the market is down.
So it gives you that courage because you've pre-committed to do that, courage to get in because it's just systematic and it's happening. It's using your inertia to your advantage. But you buy less shares if the market is up. And at the end of the day you're going to be, you know, really taking advantage of systematically and a disciplined way, you know, getting into the market if you're fearful today.
Michael Liersch:
That sounds like a great way to overcome some of these fears and inertia around the market swings that are going on.
Katherine Roy:
Right.
Michael Liersch:
Let's go ahead and move to Myth 2. So when we think of Myth 2 and we've touched on a couple of these aspects that we'll focus on certain parts of it, this myth that I'm too young or too old to plan for retirement. And, Katherine, I know we hear this all the time from our clients and our customers that "Planning," you know, "is either too late or too early for me."
And so when you think about that kind of reaction let's start with younger people, what is really creating this idea that they're too young to plan for retirement? What's your thought there?
Katherine Roy:
I think that, you know, retirement is ambiguous. They don't yet have a good sense of what that might look like and they're candidly just starting out on their journey. But, you know, so I think they get intimidated by this idea that planning really starts with defining your goal.
And also you may feel like let's just define, you know, crystal clear now, you know, the reality is that even if you're four years or five years away from retirement, retirement can mean and change and evolve. And so the value of having a plan is just kind of putting a stake in the ground and trying to figure out and course correct along the way how can you get there the fastest and most efficient way possible.
And so, you know, when I think about planning, I have to reflect upon the fact that, you know, whenever I get into the car, whether I'm driving 2 miles, I'm driving 200, I tend to put my address again now just to a goal in probably three different devices and I ask my kids to do it too. You know, Waze and Google and your GPS can give you all different ways of getting there and if we're going to that - if I'm going to that level of effort to figure out how to get to an address I've never been to before, you know, doing at least one of those or having one roadmap towards your largest financial goal, you know, I think is really important.
So, you know, for young savers, again the full retirement plan may not be appropriate but focusing still on a goal and maybe more on the inputs and what I mean by that is create a goal -- and we know goals are only helpful if they are specific -- that's a target, again back to this importance of savings of what is your goal this year for your savings. Is it to meet your company match? Is it to finally fill in your emergency reserve fund?
And I'm sorry you should back up. Employer match in your 401(k) plan if you work for an employer who provides that to you, you know, meeting that match can be helpful (unintelligible) money. If you don't have access to that, is it I'm going to begin, you know, contributing to an IRA so I get some tax benefits and committing to what dollar is and then next year revisiting that.
And that's the same thing kind of as a retirement plan. You're focusing in on what's most important at this point and trying to make measurable progress towards your goal, i.e. trying to save more over time because dollars saved in your 20s and early 30s are your most valuable dollars in retirement.
Michael Liersch:
So, Katherine, with that in mind, it sounds like too that if goals are very distant and they feel ambiguous, maybe one of the message here could be to start small as well, to not necessarily try to tackle the whole retirement goal idea but really just to get started. Does that sound right to you as well?
Katherine Roy:
Right that's dead on. Yes.
Michael Liersch:
So let's move to then people who may be older in retirement and they say, "Well it's too late for me to plan for retirement. I'm just going to wing it and see how it all goes." What's your reaction to human beings who feel that way?
Katherine Roy:
It makes me very nervous because again I think going into retirement with your head in the stand and again not being realistic about what's possible or candidly taking advantage of levers that might be available to you that you don't necessarily know that you have available to you and a prime example of that would be catch-up contributions.
You know, in your 50s you can actually contribute more whether it's to your 401(k) plan or to an IRA to try to, you know, get as much in tax reference account as you can before you get to retirement.
You know, other options are working later. And probably most importantly really understanding how your spending looks and what sort of trade-offs you might need to be making in order to - and I would say trade-offs and priorities, right, in terms of what's going to be most important to you and how do you make sure you're aligning, you know, your resources and your plan around making the most of it I'd say with what you've been able to accomplish at that point.
Michael Liersch:
And so it's interesting that you mentioned this idea because when we think of people who are in retirement one of the top concerns we hear is, you know, "I'm afraid I might run out of money," or it's more emotional in nature, "I don't know if I am or not." So it sounds like by planning and doing some of the things that you described you can actually create more certainty and peace of mind and we do have a goals-based planning capability, a goals-based analysis that JPMorgan advisors help their clients with.
And what we hear all the time is that if you go through the process of planning even if you're in retirement, just knowing the answer to your point whether I need to make trade-offs or whether everything is actually okay as is, that action does provide peace of mind because you know whether you need to do something or not or you also know whether that information that you're providing or the resources that you're actually allocating to your goals whether you need help as well. And that's part…
Katherine Roy:
Right.
Michael Liersch:
…of what you're describing as well.
Katherine Roy:
Yes I think - yes I would echo that. I think it gives people greater confidence and then also allows them to really evaluate competing priorities. So, you know, one of the things, you know, I probably talk about is that that planning discussion is - helps people understand how to allocate their savings, their resources, you know, think about investing based on what's most important to them and priority, right? Not necessarily the proximity of that goal to them.
So if you're trying to balance, you know, whether you're in retirement and it's providing financial support to children who continue to need that or older parents or whether you're saving for retirement and it's a competing priority whether at the house or educating children in college, you know, always taking a step back and understanding what decisions you're making relative with those goals, do those decisions align to your priorities as they are at that point in time and what is the effect of decisions you might be making on your ability to successfully accomplish the goals that are most important to you.
Michael Liersch:
And you mentioned that to me before which had a profound impact actually on my own family life and I'll share this with listeners today which is this idea that in the context of needing help, part of that could be letting your family know if I do give to you or allocate my resources to you, I might run out myself in which case you might then need to support me and I might be dependent on you and really being transparent about that so everyone can evaluate whether that's the desired outcome or not.
Katherine Roy:
Right.
Michael Liersch:
Do you remember telling me that, Katherine?
Katherine Roy:
Well just getting all in the same page and that can be a difficult discussion but without that plan, you don't really have the facts behind that to have that really good family discussion.
Michael Liersch:
So it goes to just the certainty or peace of mind for the individual but it goes to the larger family unit and are we all collaborating together to make sure that that plan in retirement and when I'm young the path I'm on is actually the best path because younger people can learn a lot from older people too in terms of the mistakes and opportunities of saving and investing.
Katherine Roy:
Yes. And one thing I would add, you know, I'd be remiss I focus on retirement and I know that there are all these competing goals but I just want everybody to understand retirement is rare and that it is the one financial goal that cannot be sourced from current income, right, because generally you're not working or you don't have access to work at least at some point in retirement and you also can't take a loan, right?
So other trade-off or other options you have along the way you can maybe cut back your own spending and use some of your current income to direct towards those types of goals like college or a house. That's not going to be an option in retirement. So that's why we focus so much on the savings and investing discussion because you really have to do all of that with the idea that retirement is a goal that you essentially prepay, right? It's what you have at the point that you stopped working is going to be, you know, what is going to be able to support you for the remainder of your life.
Michael Liersch:
So with that in mind let's go to a really fundamental myth that we hear a lot about, Katherine, in retirement is that, "Oh my taxes are going to be lower when I retire." And I think that actually causes people to behave in a certain way perhaps to under save or underinvest because they assume that the tax liability will be less than it actually will be. Can you talk a bit about that?
And you alluded to certain retirement-type accounts before and employer-sponsored plans like a 401(k) but can you get into - a bit into the weeds of the types of retirement accounts that are available to all human beings and what those implications are in retirement of those accounts?
Katherine Roy:
Sure. And an importance of being balanced I think across them, you know, I think one of the things we're seeing with the baby boomer generation they're now in their third year of being subject to requirement and distribution. Requirement and distributions are required withdrawals that you have on tax deferred accounts like 401(k)s and IRAs or 457, 403(b)s or those types of retirement accounts.
If you've chosen to defer, that 70-1/2 or the year in which he turns 70-1/2 you have to start taking withdrawals and realizing the tax on those deferred earnings. And so one of the things we're seeing a lot of boomers surprised about is that their taxes actually are not lower. Their biggest surprise for retirement has been the amount of taxes that they're paying and really in retirement your taxable income which would be that withdrawal from that account, you know, drives your tax picture but it also flows through to, you know, how much of your Social Security is ultimately going to be subject to tax or, you know, Medicare premiums and, you know, have more cost sharing to older individuals on Medicare. That's going to be the means by which that's determined.
So the goal or the aspiration I would put out there for everyone listening is to use all of the vehicles potentially available to you to get to retirement with diversification. That means some assets or savings in a taxable account. That taxable account is one in which you, you know, you use current income, you invest in the account, you get no tax benefits, you know, grows and it's taxed every single year. Ordinary income is taxed at ordinary income rates. You do get some preferential treatment with capital gains if you hold those gains long term, meaning more than a year. But, you know, you have friction every single year. However, it's accessible to you. It's available, right? And you can use it along the way.
There are two types of tax advantage accounts or tax preference accounts. One is a pretax 401(k) if you have available at your workplace or defined contribution plan. There's also a traditional IRA. And those are called tax deferred accounts because whatever you contribute to them they're able to deduct in the current year against your taxes. You don't pay income tax on that amount of income or that contribution. It grows tax protected or tax advantage. So you're not getting the friction of taxes every single year. You can benefit from tax deferred compounding.
And then all of your tax realization is when you make a withdrawal, right? And that's where the boomers are in terms of withdrawing based on RMDs. They're saying tax is owed as a function of withdrawing from that account.
And so that's a great account if you're saying taxes in the future -- back to this myth -- are going to be lower than they are today. You want a deferral that tax until you make the withdrawal.
The third type of account is available to your employer. It would be a Roth 401(k). Or if you meet the income eligibility requirements for the Roth IRA, it's really the reverse. You prepay tax on the amount that you contribute today. Again that grows tax advantage. And then when you pull it out, all of your contribution and the earnings come out tax-free. So it's really the flip or the reverse of the pretax or traditional IRA.
And so if you have a mix of all three of those, you can, you know, get to retirement with three different pools that depending upon what the tax code looks like at that point in time depending upon what your personal situation looks like, you got a little bit in each basket that you can use to better manage or have potentially more control and flexibility in retirement.
And so often we get asked, "Well, when do I know when to do which?" And in general, right, everyone's tax situation is different. So this is where a tax professional can be helpful. But in general when you're young, your human capital or your earnings are low, right, because you're requiring experience, you're requiring knowledge and your value is growing but you're likely in a low tax bracket relative to where you might be later in your earnings trajectory.
And so young individuals focused on, you know, contributing to a Roth today when taxes might be lower for them personally and particularly with the Tax Cut and Jobs Act you might have seven years or so of low taxes to be able to dedicate to this.
Thinking about a Roth as an option it can be great because again $1 saved in your 20s or early 30s but $1 taxed and then growing tax advantage coming out tax-free but taxed at a very low rate relative to where it might be in the future even that much more powerful.
But then as your income grows, trying to shift a little more of that into a pretax or traditional IRA and then when you're in your mid-career or the top part of your earnings trajectory, throwing as much of that into the future when taxes might be lower is one way to think about, you know, how over the life cycle do I prioritize a Roth option, you know, versus that pretax option.
Michael Liersch:
So we are almost at time, Katherine. And I just want to make sure we hit on year-end tax planning ideas before December 31st because I know it's on many callers' minds. Do you have any quick thoughts before we close out the call for people who are thinking about the tax situation? I know it's a little off the main path of our "My taxes might be lower when I retire" myth but it's relevant.
Katherine Roy:
I mean, I think two things. One, you know, obviously in that taxable account, if there are investments that you are thinking about selling that might have a loss to move it to maybe a different investment option, you know, my father always tells me never do something just for tax purposes. But if you do have something that you think is an investment that you want to sell that has a loss, balancing that against maybe one that has gain that you want to redeploy to a better option, obviously that's a strategy to be looking at, at the end of the year.
And then back at the savings, you know, is this the opportunity to maybe - if you're contributing to a 401(k) also do that IRA contribution. So again revisiting your savings and thinking about you have until April 15th next year to make your IRA contributions for this year, you know, do you want to be - again back to that setting a very simple goal, do you want to, you know, commit to greater savings, you know, reflecting upon maybe how much you were able to save this year, what it's meant to your lifestyle and what you maybe made a trade-off for could you be doing more of that next year and making that proactive election now I think makes a lot of sense.
Michael Liersch:
So thank you so much, Katherine, for all of your insights. What I took away from this is "My taxes will be lower when I retire" is really a big it depends and it depends on the - it sounds like the account diversification from an account type standpoint that you've engaged in and it sounds also like diversification of those account types is a pretty important consideration for those that are listening. Does that sound right to you, Katherine?
Katherine Roy:
That's right. Yes.
Michael Liersch:
All right. So thank you so much. I just wanted to thank everyone for joining the call today. We're so grateful for the time you took. I really encourage you to visit Chase.com/investments for more information about the discussion that Katherine and I just had with you today and I'd encourage you to also reach out to your financial advisor so that you can really engage in a goals-based advice process and specifically analyze the feasibility of your goals with our goals-based analysis so that you can have that peace of mind or confidence that you know exactly where you're on track and where you might need to make some changes in your retirement plan no matter what your age and stage in life. Thank you so much.
Coordinator:
Thank you and please stand by for the following disclosure.
Man:
Thank you all for dialing in, in today's call on Debunking Retirement Planning Myths. This call is not intended as personal investment advice or as a solicitation or recommendation. The views and strategies described may not be suitable for all investors. You should carefully consider your needs and objectives before making any decisions.
JPMorgan Chase and Co. and its subsidiaries do not render accounting, legal or tax advice.
Again we hope you found this conversation to be helpful. For more information please contact your JPMorgan advisor or visit Chase.com/investments for additional material on today's discussion.
Coordinator: This concludes today's call. You can now disconnect. Thank you.
END
Featuring:
Michael Liersch, Global Head of Wealth Planning and Advice, J.P. Morgan.
Katherine Roy, Chief Retirement Strategist, J.P. Morgan.
If you would like to speak with a J.P. Morgan Securities Financial Advisor about customized solutions relative to your personal financial goals, contact us.
This website is for informational purposes only, and not an offer, recommendation or solicitation of any product, strategy service or transaction. Any views, strategies or products discussed on this site may not be appropriate or suitable for all individuals and are subject to risks. Prior to making any investment or financial decisions, an investor should seek individualized advice from a personal financial, legal, tax and other professional advisors that take into account all of the particular facts and circumstances of an investor's own situation.
This website provides information about the brokerage and investment advisory services provided by J.P. Morgan Securities LLC ("JPMS"). When JPMS acts as a broker-dealer, a client's relationship with us and our duties to the client will be different in some important ways than a client's relationship with us and our duties to the client when we are acting as an investment advisor. A client should carefully read the agreements and disclosures received (including our Form ADV disclosure brochure, if and when applicable) in connection with our provision of services for important information about the capacity in which we will be acting.
INVESTMENT AND INSURANCE PRODUCTS ARE: • NOT FDIC INSURED • NOT INSURED BY ANY FEDERAL GOVERNMENT AGENCY • NOT A DEPOSIT OR OTHER OBLIGATION OF, OR GUARANTEED BY, JPMORGAN CHASE BANK, N.A. OR ANY OF ITS AFFILIATES • SUBJECT TO INVESTMENT RISKS, INCLUDING POSSIBLE LOSS OF THE PRINCIPAL AMOUNT INVESTED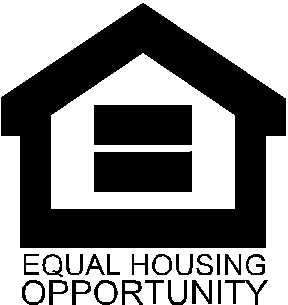 J.P. Morgan Chase Bank N.A., Member FDIC Not a commitment to lend. All extensions of credit are subject to credit approval
"J.P. Morgan Securities" is a brand name for a wealth management business conducted by JPMorgan Chase & Co. ("JPMC") and its subsidiaries worldwide. JPMorgan Chase Bank, N.A. and its affiliates (collectively "JPMCB") offer investment products, which may include bank managed accounts and custody, as part of its trust and fiduciary services. Other investment products and services, such as brokerage and advisory accounts, are offered through J.P. Morgan Securities LLC ("JPMS"), a member of FINRA and SIPC. Annuities are made available through Chase Insurance Agency, Inc. (CIA), a licensed insurance agency, doing business as Chase Insurance Agency Services, Inc. in Florida. JPMCB, JPMS and CIA are affiliated companies under the common control of JPMorgan Chase & Co. Products not available in all states.