Digital Wallets
New Rule Gives Merchants a Compelling Reason to Accept Digital Wallets
An April 2022 update to Visa's existing payment brand rules will give e-commerce merchants a powerful new reason to begin accepting digital wallet payments for online and mobile purchases.
---
Changing Buyer Behavior
Last year, consumer adoption of digital wallets increased dramatically as people adjusted to the new normal that required them to change how, when, and where they pay. After over a year of this radical change to buying behavior, it is safe to say that digital wallets are not only here to stay in this digital revolution, but that the adoption rates will likely increase.
Why? A major tailwind will further cement and motivate the merchant adoption of digital wallets. Visa just announced an interchange reduction on secure network tokenized transactions, including those that take place on digital wallets such as Google Pay®, Apple Pay®, and Visa Click to Pay® for merchants. This creates a win-win for digital wallets: consumers now expect to use their digital wallets at checkout and merchants are being incentivized to accept them.


How Will the Rule Change Impact Merchants
In April 2022, Visa will introduce updates to existing domestic interchange programs with categories and rates for card not present Visa EMV token transactions. This includes both network tokenized transactions and digital wallets. With this update, a roughly 10 basis point reduction will apply for many card not present transactions that are Visa EMV tokenized in most segments.
In some cases, interchange rates for non-token transactions will go up, so while the net benefit may not reach 10 basis points, merchants that do not take advantage of the digital wallet incentive will undoubtedly be leaving money on the table. As ecommerce continues to grow, shifts like these to the overall cost of payments will have significant cost implications and influence a merchant's product development roadmap.


Digital Wallets Provide Merchants with New Opportunities
Digital wallets have long offered ecommerce merchants numerous benefits including higher acceptance rates, lower fraud rates, and improving customer choice. The interchange cost reduction makes an already attractive value proposition that much better. Some merchants have reluctantly held off on offering digital wallets due to a variety of factors.
In the not so distant past, these negative factors including low consumer penetration, unfamiliarity with the product, and cluttering up a checkout page might have had merit. Given the changes to consumer adoption along with the overall strong incentive from Visa, that is not the case anymore and now is the perfect time to act.
To simplify this process and minimize the tech investment necessary to implement digital wallets, J.P. Morgan offers a simplified and flexible API that allows merchants to:
No matter where your enterprise is in its development or fine-tuning of digital payment acceptance, we are confident you will benefit from our expertise and experience in this ever-changing environment.
We would welcome the opportunity to discuss how we can do this for you.


---

To learn more, please contact your J.P. Morgan representative or call 1-800-708-3739.


---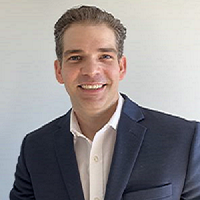 MATT BRINGEWATT, Executive Director, J.P. Morgan
Matt is a payments leader passionate about infusing the client perspective into J.P. Morgan's culture of innovation.
As director of client relations for the Technology, Media and Telecommunications space, Matt worked directly with enterprise merchants to optimize the payments experience across domains, including cost, acceptance practices and digital delivery.
With his current focus on global expansion and international growth, he has focused his 10-plus years of payments experience toward opening acquiring markets across LATAM and APAC through scaled platform enhancements.
J.P. Morgan clients rely on Matt to reflect their voice across the landscape of product and technology development.