E-commerce Payments Trends
2020 E-commerce Payments Trends Report: US
---
U.S. e-commerce grows as citizens stay at home, but some online sectors are suffering in the wake of lockdown measures
Key Takeaways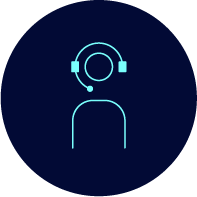 The U.S. retail market, long known for high customer service expectations and 'anytime, anywhere' product availability, is now replicating this experience online. For merchants, emphasizing product choice, easy signup, checkout and customer assistance functions will be vital.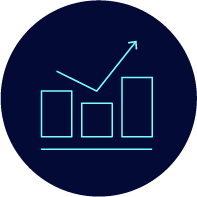 The U.S. market promises a huge, and growing, sales opportunity for merchants. Pre-pandemic, e-commerce accounted for less than one in 10 sales in the U.S. This figure is rising as U.S. consumers have been forced to spend from home.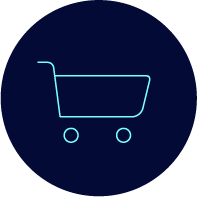 Certain sectors are outperforming others online, influenced by the economic and social restrictions imposed by the COVID-19 pandemic. Brands selling essentials such as groceries, for example, will likely perform better than those offering luxury or experience-based products.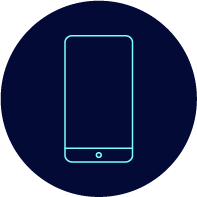 The U.S. retail market's maturity and size makes pleasing shoppers challenging. Expectations around price, delivery and customer service are very high. Smartphone-based sales growth is outpacing desktop, so delivering a strong mobile shopping and payments experience is important.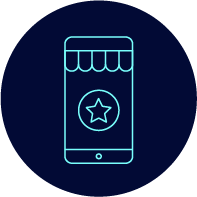 Online merchants considering an entrance into this well-established market could dip their toes in the water by joining one of the incumbent mega online retailers' sales platforms. Amazon.com's marketplace, for example, adds 100,000 new merchants per month.1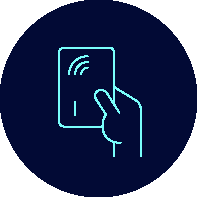 Cards will remain the dominant payment method in the near future, although digital wallets, which account for over a quarter of the market, are growing strongly.2
Big in size and opportunity, the U.S. is a key market to crack for ambitious online merchants. The U.S. e-commerce market has experienced double-digit growth every year since 2017.3 However, overall consumer confidence has dropped in 2020, with a rebound in spending expected in 2021. This is set to produce a 10.5 percent compound annual growth rate (CAGR) for e-commerce to 2023.4
Sheer necessity drove many Americans online in search of essential items in the first half of 2020. Online merchants could therefore steal market share from traditional retailers who scrambled to stake their own claim on the online space.
Food and drink along with health and beauty are key segments migrating from traditional stores to online, helping to drive awareness and uptake among consumers of e-commerce's possibilities.5 U.S. online food and beverage sales are set to rise by 58.5 percent in 2020 as a result of the COVID-19 pandemic, and online merchants will likely retain a significant portion of these new customers.6

Meanwhile, previously strong online sectors such as travel and event ticketing were dealt a heavy blow in 2020. Spending in these sectors will likely take several years to recover to pre-2020 levels. Global e-commerce travel transaction volumes were down 91 percent year-on-year in April 2020.7 With travel taking up almost a third of e-commerce sales, this has had an outsized impact on the market.8
Despite the U.S. being a top-three global e-commerce market by sales volume, it is worth noting that physical retail is still highly dominant. Online shopping accounted for just 9.7 percent of the overall retail market pre-COVID-19.9 This is expected to jump to 14.5 percent by the end of 2020 as consumers have spent much of the first half of 2020 shopping from home.10 Mobile commerce growth, while still not the dominant online sales channel, is set to outpace desktop sales.11
In a market known for high customer service expectations, perfecting the signup, checkout and customer assistance processes is essential. Chat help functions are well received,12 whilst 54 percent of shoppers will abandon a cart if they have to create a new account or find the checkout experience too complex.13
Delivery Must be Rapid as Payment Preferences Remain Relatively Static
Convenience is King in an App-First Mobile Commerce Market
Mobile commerce is outpacing desktop sales, with an expected compound annual growth rate of 13.8 percent to 2023,20 compared with overall e-commerce's 10.5 percent prediction.21 Although the COVID-19 crisis is having some impact on mobile sales, it will not substantially dent the long-term shift towards this shopping channel.


Apps are the preferred way to shop via smartphone, taking 54 percent of completed mobile commerce payments,22 so merchants without dedicated apps could find themselves at a disadvantage.


In a country that values convenience, making apps as simple, fast to use and as multifunctional as possible can help attract shoppers.

Go App-First in this Advanced Arena for Mobile Commerce, but Do Not Abandon Browsers
The U.S. has embraced mobile devices as the preferred way to access e-commerce faster than the wider North American market. Trends established in the U.S. are setting the pace and expectations for neighboring markets. Although the U.S. is undoubtedly a global leader in terms of e-commerce volumes, China leads the way in terms of mobile commerce uptake and innovation, and can provide a source of information and inspiration for merchants hoping to take the lead in U.S.-based mobile commerce.


Tablets in the U.S. are also contributing significantly to the growth of mobile commerce. Designing apps and mobile sites to perform easily on this interface is also important.23


Browsers still take a significant part of the market, however, and should not be disregarded as a key avenue for reaching consumers.

Cards and Credit Drive Sales, as Digital Wallets Grow Too
Card payments, the most popular way to pay online, are set to remain static between now and 2023 as digital wallets grow slightly in use.24 Cards' popularity may be explained by the fact that the U.S. is a nation happy to buy now, pay later. Credit card uptake outweighs debit card use, at 2.14 per capita versus 1.48 debit cards per capita.25


That said, consumers are often worried about storing their card information with merchants, fearing identity theft.26


Smartphone penetration is very high. At 84 percent, it has one of the highest rates in the world.27 As mobile commerce expands, accepting a wide range of smartphone-optimized payment options is essential. When building e-commerce apps, uptake of Apple's iOS system and Android is roughly split 50:50.28
Home is Where the Heart Is When it Comes to U.S. Shoppers' Merchant Preferences
With a highly developed domestic e-commerce market, it is perhaps unsurprising that the majority of U.S. online consumers have not yet made a purchase from outside of their home country. Some 34 percent of e-commerce users in the U.S. have made an online purchase from another region.29
For those shoppers that do spend with international merchants, e-commerce global leader China is the top cross-border market, followed by fellow global e-commerce leader the UK. Japan is also popular.30
International merchants may find incumbent U.S. brand prices and availability hard to beat. Emphasizing product quality, provenance and support may help entice shoppers.
Smaller Merchants Should Ensure they can Handle Scale of U.S. Market
Regulation/trends
There is an interchange fee cap of 21 cents, plus 0.05 percent of the transaction, plus an additional 1 cent to cover for fraud protection costs. Credit cards, however, are exempt from interchange caps.31
Barriers or benefits to e-commerce market entry
Merchants operating in smaller markets need to be aware of the scale of the U.S. market and ensure they are able to fulfil up to 10 times their current order volume to prevent disappointing new customers.32 E-commerce fraud is also high, and taxes in the U.S. can wildly vary from state to state, with many different state and local sales taxes.33

A U.S.-domiciled company is not required if selling via a marketplace, such as eBay or Amazon.34
Factors driving the cost of payment acceptance
The cost of accepting credit cards in the U.S. can vary greatly. The card type, transaction type and merchant category can all affect fees.35
J.P. Morgan has analyzed 34 e-commerce markets to decipher the trends and challenges driving global e-commerce in 2020. To access our insights on a country-by-country basis, click here.