E-commerce Payments Trends
2020 E-commerce Payments Trends Report: UK
---
Growth in the influential UK e-commerce market continues, albeit at a slower pace than in recent years. For merchants facing the dual headwinds of COVID-19 and Brexit, courting untapped demographics, and deploying apps and artificial intelligence to compete with the UK's world-class mobile commerce offering is key.
Key Takeaways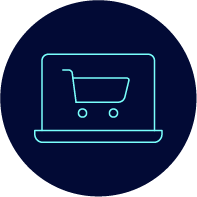 The UK is a world-leading e-commerce market. As such, its citizens are sophisticated consumers, well versed in online shopping. Global giant Amazon's dominance has set a high bar for incoming merchants in terms of product choice, delivery speeds and ease of returns.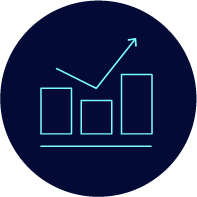 While the country continues to experience increases in business-to-consumer e-commerce sales, the COVID-19 pandemic has had an adverse effect on consumer confidence. Sales growth should slow in 2020 before rebounding in 2021. That said, a prolonged economic downturn will negatively impact e-commerce growth in the longer term.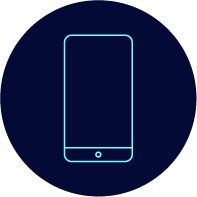 The UK is a mobile-first nation so merchants must ensure they offer sites that are fully optimized for this access method. Social commerce and influencer marketing is particularly important among younger age groups.
Cards is the most popular payment method. Digital wallets and bank transfers are rising in use. Offering other methods of payment should be assessed against issues such as cost, operational support, risk and relevance to merchants' billing models.
E-commerce is a major engine of the UK economy: pre-COVID-19, it generated 16.5 percent of the nation's total yearly business turnover.1 It should come as no surprise, then, that the country ranks as the third-largest e-commerce market in the world, with a value of EUR212.9 billion ($238.50), behind China (first) and the U.S. (second).2 In Europe, the UK's annual online sales revenues are larger than the next two-biggest markets, Germany and France, combined.
Before the pandemic, the UK's business-to-consumer e-commerce market was projected to grow at a 7.4 percent compound annual growth rate (CAGR) to 2022.3 As a result of the economic pressures caused by the pandemic, this prediction has since been revised downwards, to a compound annual growth rate of 6.2 percent to 2023.4
E-commerce as a proportion of total retail sales hit a record high in the UK in April 2020, accounting for 30.7 percent of all sales, compared with 19.3 percent before the pandemic.5 The sectors with the highest proportion of online sales during the UK's movement restrictions included groceries and household goods. Significantly, 50 percent of groceries' online sales growth came from people who did not shop online for groceries in the months preceding the crisis.6
Long before the COVID-19 crisis, the internet had permeated every part of day-to-day life in the UK. The country boasts 95 percent internet penetration, which has created the highest online shopping rate in Europe.7 Therefore, as a nation of experienced online shoppers, expectations around e-commerce standards are high.
For those looking for high-potential British markets to pursue, the 'grey pound' represents a significant opportunity. The proportion of British adults aged 65 years and over who shop online has trebled since 2008, and now stands at 54 percent, but this still leaves almost half of this key age group who are yet to make their first online purchase.8
E-commerce Sales are Rising, but at a Slower Rate Than Before
2019 saw a slowdown in sales growth compared with previous years. The e-commerce market grew 6.7 percent in 2019 against an 11.8 percent rise in 2018, reflecting weakened economic conditions, a mature market and ongoing Brexit uncertainty.9
Native social media selling is emerging as an important channel to reach younger demographics, with consumers enjoying the ease of being able to shop within social media channels. Instagram, Facebook, Pinterest and Twitter all have shopping functionalities.10 TikTok is exploring social commerce and is a key marketing channel to access younger generations.11 Social media's commercial element is being driven by brands paying platform influencers to promote products and increase social media advertising spend.
Mobile Commerce Reigns as the Dominant UK Online Shopping Channel
Merchants are continuing to optimize their online shops for mobile, helping to support this sector. As a result, mobile commerce is set to grow at a compound annual growth rate of 13.6 percent, more than twice the rate of the overall e-commerce sector.12
5G launched in May 2019 in major UK cities, but is yet to roll out in any significant way across the country. It should be noted that most smartphones in the UK do not support 5G, but this will change in coming years.
Master Seamless Card and Mobile-Friendly Solutions to Succeed in an App-Happy Market
Digital Wallets Soon to Take More Than a Third of E-commerce Sales, but Cards Dominate
However, cards will continue to be the primary payment method, due in part to their long history in the market.21 They are also incorporated into digital wallets, maintaining their relevance.
China and U.S. Top List of Overseas E-commerce Destinations
Just under half (45 percent) of UK consumers have bought from non-UK merchants, making the UK a receptive market for international merchants.24 China, the United States and Germany are the most popular countries to shop from.
Cross-border commerce takes a significant slice of the overall e-commerce market (18.6 percent), suggesting shoppers are comfortable making purchases from overseas and are willing to try new or non-local brands.25
A Well-Regulated Market—but Brexit Questions Persist
Regulation/trends
Card issuers are increasingly enabling UK consumers to authenticate online transactions by using biometric technology such as fingerprint and facial recognition.26 Consumers may initially be reluctant, but expectations for this type and level of card security at checkout may increase as uptake grows.
Complexity is low, with no local entity required and no currency or foreign exchange limitations. This is subject to change as Brexit negotiations continue.27
Barriers or benefits to e-commerce market entry
Questions persist around the impact of Brexit on import and export duties, which could influence whether new merchants decide to enter the UK e-commerce market.28
The direct-to-consumer model is gaining traction. Often using social media as their route to market, direct-to-consumer e-commerce merchants take advantage of large amounts of proprietary customer data sourced from their social channels, and offer strong customer service as a result of this knowledge.
They typically deploy smaller, more agile supply chains than traditional merchants and drive consumer interest through limited runs of product. As their core marketing strategy, many use online recommendations from customers, who spread brand awareness through their personal social channels.29
Factors driving the cost of payment acceptance
Consumer card costs are regulated by the European Commission's Interchange Fee Regulation, capping interchange costs.30
J.P. Morgan has analyzed 33 other e-commerce markets. To learn on a country-by-country basis about the latest trends and developments driving the global e-commerce economy, click here.