E-commerce Payments Trends
2020 E-commerce Payments Trends Report: Portugal
---
Portugal's e-commerce market is compact, but shoppers are increasingly turning to e-commerce for their fashion and technology needs, and are determined to find a bargain
Key Takeaways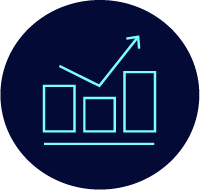 Portugal's business-to-consumer e-commerce market has been growing steadily, and is expected to continue to grow to 2023. Younger demographics dominate the market, with fashion and technology key market segments.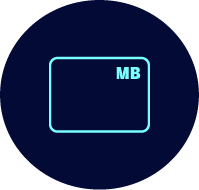 Cards and open invoicing via Multibanco dominate online payments. International merchants offering card payments with Multibanco as a secondary method can therefore access the vast majority of the Portuguese online shopping population.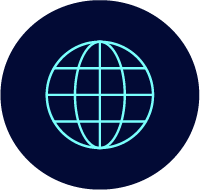 International merchants benefit from the country's tendency to prefer international sales platforms to shop. Global e-commerce trends such as Black Friday are also gaining traction in Portugal.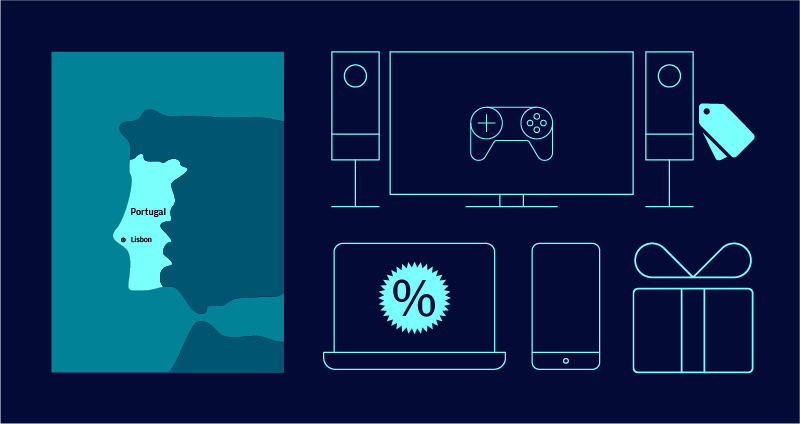 Portugal's e-commerce market has witnessed double digit growth since 2017, driven by increasing numbers of citizens going online to shop for the first time.1 The percentage of Portuguese who have used e-commerce hit 39 percent in 2019, up 2 percent on 2018.2 As a result, e-commerce now accounts for 4.4 percent of total retail in the country.3
In Portugal, men (40.9 percent) are more likely to shop online than women (36.7 percent). Younger age groups dominate e-commerce adoption—the age group 25–34 has the highest online shopping penetration at 71 percent, followed by 18–24s at 62.3 percent.4
International online shopping events, including Black Friday and Cyber Monday, are gaining ground in Portugal, with sales up 792 percent on Black Friday 2018 compared with average daily sales volumes. Over half (56 percent) of Black Friday sales were for apparel and footwear. The next most-popular categories were technology (49 percent), perfumes and cosmetics (24 percent), appliances (21 percent) and toys (16 percent).5
Single-digit sales growth expected post-COVID-19
The Portuguese business-to-consumer e-commerce market is worth EUR6.1 billion (US$6.8 billion). Growth is forecast to drop to a compound annual growth rate (CAGR) of 7.8 percent to 2023,6 with Portugal's economy hit hard by restrictions on tourism and travel in 2020 due to COVID-19.
Portugal is developing its own online shopping culture. 'Online Shopping Day', the Portuguese version of Black Friday, was launched in 2011. In 2019, 245 online brands joined the annual initiative. Nine out of 10 reported a significant increase in sales.9
Mobile Commerce Tipped for Double-Digit Growth to 2023
Going forwards, mobile commerce is expected to grow faster than overall e-commerce, at a compound annual growth rate of 15.4 percent to 2023, to become a EUR4 billion market by that point.12
In 2019, 81 percent of households had access to the internet in Portugal, up 1.5 percent on 2018. Lisbon, at 83 percent, has the highest internet penetration rate across the country.13
Desktops Remain Preferred E-commerce Access Option
Smartphone penetration is good at 74 percent.14 This rate is similar to neighboring Spain (72.5 percent) but lower than major e-commerce economies such as the UK, Germany and France.
The most popular e-commerce websites indicate Portuguese citizens like to research and to find a bargain: price comparison site olx.pt is most popular, followed by marketplace worten.pt and price comparison site custojusto.pt. AliExpress comes in fourth.17 Other major sites by sales volume are Amazon.com and Amazon.es, Zara and marketplace fnac.pt.18
Open Invoice is Portugal's Primary Online Payment Method
Domestic scheme Multibanco has led to open invoicing being the preferred online payment method in Portugal. The system launched in 1985 and allows users to settle bills and invoices post-purchase at ATMs. All major Portuguese banks participate in the scheme.19


Card is the second-most popular payment method, accounting for 19 percent of payments.20 Debit cards, at 2 per capita, are in higher circulation than credit cards, at 0.85 per capita.21 High debit card penetration means the average consumer is likely to own at least one card, making non-card methods of payment optional.


Digital wallet providers Paysafecard and PayPalTM have collaborated with Multibanco to allow users to add credit to their digital wallet accounts using Multibanco.22 Digital wallets are expected to grow to take a 19 percent share of the payments market by 2023.23 PayPalTM, with a market share of 8–12 percent, is the most-used brand. Other digital wallets present in the market include MB WAY, MEO Wallet and Masterpass.24
China and Spain are Key Overseas Shopping Destinations
Cross-border shopping takes 23 percent of the overall e-commerce market in Portugal, with six out of 10 online shoppers having already made a purchase from abroad.25
China is the most popular country to shop from, followed by neighboring Spain. The UK comes in third place.26 Spain offers a similar language and faster shipping, while UK and China sites both offer vast product inventories and a sophisticated user experience.
As a European Union member, Portugal is subject to EU rules surrounding import tariffs. China has been making efforts to boost trade relations with Portugal, signing multiple new cooperation deals in late 2018.27
Portuguese Government Backs E-commerce as Route to Economic Growth
Regulation/trends
The government and the national e-commerce association, ACEPI, are promoting e-commerce to citizens and domestic merchants. The state runs the Digital Commerce Programme, an initiative to encourage online commerce, and the ACEPI provides Portuguese small to medium enterprises with tools to create e-commerce sites.28
Barriers or benefits to e-commerce market entry
No local entity is required. There are no currency or foreign exchange limitations.29
Portuguese consumers have ongoing concerns regarding security problems. As the market develops, online fraud remains an issue.30 Merchants may wish to consider offering Portuguese language options to reassure shoppers.

Factors driving the cost of payment acceptance
The cost of accepting primary online payment method Multibanco is higher than the average cost of accepting cards. PayPalTM is more expensive than Multibanco.31
The European Commission has capped interchange on consumer debit and credit cards to 0.2 percent and 0.3 percent respectively.32
J.P. Morgan has analyzed 34 e-commerce markets to decipher the trends and challenges driving global e-commerce in 2020. To access our insights on a country-by-country basis, click here.