E-commerce Payments Trends
2020 E-commerce Payments Trends Report: New Zealand
---
New Zealand's location can present a challenge to international merchants. Overcome delivery barriers, and the reward is a nation of social-media savvy consumers.
Key Takeaways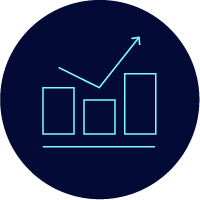 New Zealand is a compact e-commerce market, dwarfed by other Asia-Pacific nations in terms of revenue. However, consumers are eager for overseas products and brands, representing an opportunity for international merchants.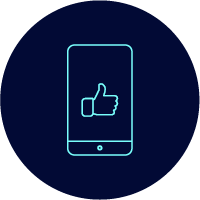 Social commerce and marketplace platforms are both key routes to market. They are also relatively simple, low-cost ways for merchants to enter this market and develop a customer base.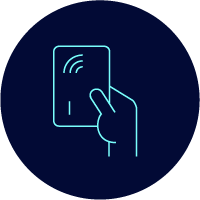 Ensure card payments are made as simple as possible, as this is the number-one way to pay online in New Zealand. Buy now, pay later is also an important option, now used in a quarter of all online transactions.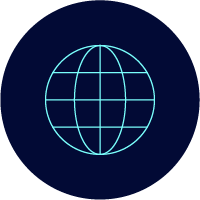 The 2020 global pandemic has had an impact on merchant revenues, and will continue to. At the height of the crisis in March 2020, most product categories saw drops in total spend in New Zealand, affecting both domestic and overseas merchants. Exceptions to this trend were the entertainment, alcohol and grocery categories, which reported higher spending year-on-year.1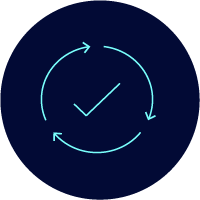 New Zealand's rapid, stringent public health response to the pandemic resulted in it being one of the first affected countries to successfully control the virus. This may help domestic merchants recover faster than other nations as citizens have experienced earlier lifts on restrictions to work, movement and trade.
New Zealand's e-commerce market pre-COVID-19 was characterized by strong cross-border spending, high receptiveness to social commerce, and enthusiastic adoption of international shopping events.
Even with e-commerce restrictions in place, online shopping surged during the crisis. In April 2020, online retail transactions through domestic payments platform POLi jumped by 450 percent month-on-month.2 However, e-commerce growth will contract in 2020, as consumer spending power declines and rules introduced to prevent non-essential shopping during the pandemic make an impact..
New Zealand imposed stricter rules on e-commerce during the COVID-19 pandemic than most nations, banning online shopping for non-essential goods during the height of its lockdown in March–April 2020.3 This move will have a major impact on domestic e-commerce merchant revenues in 2020.
This legislation did, however, create an uptick in ordering products from overseas. International e-commerce merchants were still allowed to ship items into New Zealand during the COVID-19 non-essential e-commerce ban. Whilst this prompted criticism from domestic players,4 it created an opportunity for overseas merchants to win new customers searching for products they did not have access to domestically.
This resulted in large jumps in international e-commerce sales volumes: U.S. businesses, for example, saw 168 percent growth in New Zealand sales volumes in April 2020 year-on-year.5 Demand was driven by clothing, sporting goods and footwear.
That said, the nation may emerge from the crisis with a stronger range of domestic e-commerce merchants, as many local bricks-and-mortar retailers selling essential products swiftly pivoted to selling online.6 One example is major supermarket chain Countdown, which opened a permanent e-commerce-only hub in April 2020 to replace the operations of 10 physical supermarkets in Auckland.7 The government has also committed to increasing domestic e-commerce as a direct result of the impacts of COVID-19, announcing a NZD10 million (US$6.4 million) investment in e-commerce development in its May 2020 Budget.8
The nationwide need for online purchasing created by the pandemic could also create shifts in the existing wide geographical variances in e-commerce uptake. Urban consumers use e-commerce the most, with the Auckland, Wellington and Christchurch regions accounting for 60 percent of all online spend. Auckland takes the largest online share of spend and also has the biggest average transaction size of NZD110.9
However, rural regions are increasingly turning to e-commerce. The highest growth in online shopping is being seen in the South Islands of Marlborough, Otago and Southland.10

Sales growth tempered by swinging measures in wake of COVID-19
New Zealand's business-to-consumer e-commerce market is worth US$4.8 billion, and accounts for 9 percent of the overall retail market.11 The top three e-commerce sites are seller platforms: Trade Me (first), Amazon (second) and The Warehouse (third).12 In 2019, business-to-consumer e-commerce spending rose 7 percent in 2019.13 However, as a result of the pandemic we expect the market to shrink in 2020.14 Overall the forecast business-to-consumer e-commerce compound annual growth rate from 2020 to 2023 sits at 7.5 percent.15


So far, 69 percent of the population have shopped online.16 The 30–44 age group represents the biggest group of online consumers; however, it is 45–59-year-olds who spend the most money online.17 Looking ahead, the impact of COVID-19 may act to level out variances, as all age groups were forced online to buy goods.


Pre-COVID-19, international e-commerce events were gaining significant ground and had overtaken domestic shopping event Boxing Day as the biggest sales events of the year. China's Singles' Day is popular, and a third of the population shop during the Black Friday/Cyber Monday weekend.18 Domestic mail carrier Post NZ reported that the events are driving incremental spend, with 44 percent of consumers saying the event made them purchase more items than they normally would.19 A dampened economic outlook, driven by rising unemployment—New Zealand is projected to experience a 4.6 percent drop in GDP in 2020—could drive even more demand for discounted goods and sales events this year.20

Younger citizens are behind a double-digit mobile commerce growth prediction
Mobile commerce now accounts for 40 percent of the total e-commerce market, taking US$1.9 billion in sales in 2019.21, 22 Growth is anticipated to continue at a compound annual growth rate of 17.3 percent to 2023, to become a US$3.6 billion market.23 Expansion is supported by strong smartphone penetration, at 79 percent.24


Under-45s are twice as likely to close a transaction using a smartphone as over-45s. However, laptops are still the main device used to purchase online (53 percent of purchases), followed by smartphones (43 percent) and then tablets (4 percent).25


Social commerce is an important channel in New Zealand. Forty percent of shoppers already use social media and a high majority (71 percent) are open to making purchases via Facebook, Instagram and other social media channels.26
Converting browsing into transactions is the challenge for smartphones
Mobile commerce uptake is slightly higher than neighboring Australia (40 percent, versus 34 percent).27 However, both lag behind the wider Asia-Pacific region, where it is the dominant e-commerce method.


Smartphones are the preferred method to browse online marketplaces—suggesting the challenge is building a mobile experience that persuades consumers to convert browsing into transacting.28 Intuitive apps and streamlined payment journeys can help facilitate this. An emphasis in 2020 on preventing virus transmission by using contactless transacting may also drive a shift towards mobile commerce over more traditional forms of shopping.


Facebook Marketplace is a key social commerce channel. Facebook is starting to integrate shipping and payment gateways into Facebook Marketplace while partnering with merchants to allow them to operate within the Marketplace platform, creating future opportunities for e-commerce merchants.29
Prioritize Cards and Investigate Buy Now, Pay Later Options to Capture New Zealand Custom
Card is the primary payment method for New Zealanders shopping online. This method accounts for 55 percent of payments,30 and its market share is set to shrink to 46 percent by 2022.31 Bank account penetration is very high (99.2 percent among those aged 15-plus) but the number of cards New Zealanders hold is typically low, at 0.43 debit cards and 0.58 credit cards per capita.32, 33 However, card uptake could increase as a result of the 2020 pandemic as the New Zealand government promotes contactless and digital forms of payment and discourages physical transacting.34


The use of bank transfers is rising, fueled by buy now, pay later payment providers, which typically take direct bank payments in weekly or monthly instalments. This payment method has enjoyed particular success in New Zealand, driven by slick marketing and younger consumers shopping for fashion items.35 Overall, a quarter (25 percent) of online shoppers paid with this method in the past year.36 Major players in this space include Afterpay, Oxipay and Laybuy.37


Digital wallets take a minority share, at 17 percent of online transactions. Key brands are PayPal and Visa® Checkout.38
High levels of cross-border shopping, but beware delivery surcharges in wake of COVID-19
As a relatively small island nation, cross-border shopping is a key feature of New Zealand e-commerce. Almost half of online shoppers (47 percent) have made a purchase from an overseas merchant, and pre-COVID-19, cross-border sales accounted for a third of all e-commerce.39 This looks set to rise in the wake of the pandemic, and mirrors the high appetite for cross-border e-commerce seen throughout the Asia-Pacific region.


Courier DHL imposed an 'emergency situation surcharge' on merchant clients to cover the operating costs of shipping into New Zealand during the pandemic.40 The surcharge continues to be imposed as of August 2020, adding up to US$1.80 per shipment.41


The most popular overseas countries to shop from are China, Australia and the U.S. All offer relative proximity given New Zealand's remote location and, with the U.S. and China, access to a vast product inventory.42
Trade Deals are Imminent, Boosting New Zealand's International E-commerce Capabilities
Regulation/trends
New Zealand is working with Singapore and Chile to form what it calls a 'Digital Economy Partnership'. Geographically, the three countries represent a trade triangle. The partnership will streamline digital trade between the countries and encourage New Zealand merchants to increase exports.43
Barriers or benefits to e-commerce market entry

No local entity is required, and there are no currency or foreign exchange controls.44
Delivery to New Zealand can be costly and fulfilling orders in a timely manner can be a challenge for overseas merchants.45 A raft of rapid international courier options exist, but using these can drive up delivery costs for merchants. Merchants should monitor regulatory changes carefully, as New Zealand has been more responsive than other countries in adjusting its e-commerce rules in response to COVID-19.
Factors driving the cost of payment acceptance
The cost of accepting card payments is higher in New Zealand than in other countries, such as Australia and the UK. Trade association Retail New Zealand is pushing for regulators to intervene and adjust the country's rates down and into line with comparable overseas markets.46
J.P. Morgan has analyzed 34 e-commerce markets to decipher the trends and challenges driving global e-commerce in 2020. To access our insights on a country-by-country basis, click here.