E-commerce Payments Trends
2020 E-commerce Payments Trends Report: Germany
---
One of Europe's most well-established e-commerce arenas is facing significant challenges, as its consumers batten down the hatches and spend less
Key Takeaways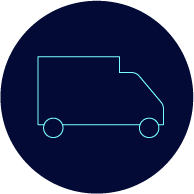 Germany is Europe's third-largest e-commerce market. Its attractiveness to merchants is underpinned by the fact that it offers excellent delivery logistics and citizens are already confident online shoppers. Post-COVID-19, these customers have become more cautious with their disposable income.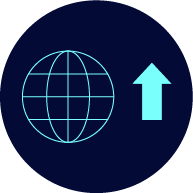 That said, Germany was one of the first major European economies to emerge out of the first wave of the virus and re-instate key industries. It could recover from its economic issues and return to growth faster than surrounding nations as a result.1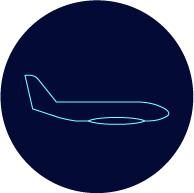 Cross-border shopping is lower than the European average. International merchants may find platforms like Amazon.de and Zalando to be strong launchpads from which to enter the market.

Germany is a nation of discerning shoppers who have the highest product returns rate in Europe. Merchants should bear this in mind and offer strong product descriptions and excellent customer service to try and mitigate this. For example, a fashion website with detailed product descriptions, clear imagery and customer service chat functions will help shoppers to make the right choice first time.
Germany ranks as one of Europe's largest business-to-consumer e-commerce markets by value, with sales of EUR94 billion (US$105.3 billion) in 2019.2 However, it has one of the region's lower e-commerce expansion predictions. At an expected compound annual growth rate (CAGR) of 9 percent to 2023,3 this reflects an already well-established, mature industry—and one that is also grappling with an economic crisis.
Pre-COVID-19, Germany's consumers were increasing the amount they were willing to spend online. The average annual basket spend was EUR1,338.95, a figure that was rising year-on-year.4
However, as the economic impact of the pandemic set in, Germany entered into a recession in May 2020.5 Bundesbank, its central bank, expects the nation's economy to shrink by 7.1 percent in 2020 and that it will require at least two years to recover the losses,6 although we expect e-commerce to rebound in 2021.
German attitudes towards consumption are now wary as a result. An early May 2020 McKinsey poll found 41 percent of German consumers were planning to shop less, citing fears over the economy. The only product category where shoppers planned to spend the same or more was groceries.7 A challenge will be encouraging consumers to spend beyond the essentials, or on high-value items.
Platforms are the most popular online shopping destinations. The top three most-visited sites are Amazon.de, and domestic fashion and lifestyle multi-brand sites Otto and Zalando.8

High levels of returns are a significant issue within the German e-commerce market. Free returns are expected, and a significant amount of product is sent back.9 This is a legacy of Germany's pre-internet mail-order culture, where items ordered from catalogues were only paid for after the customer had received the products and was happy with them.
Over 60s are Driving German Online Shopping Growth
E-commerce makes up 11 percent of Germany's total retail market,10 at a €94 billion business-to-consumer value.11


Growth is being driven by rising online shopping penetration, with the biggest rises seen in the over-60 demographic migrating to the internet.12 The fastest-growing sales categories are food, electrical goods, computer software and hardware and jewellery.13


Mobile Market Outpaces Desktop Sales, as Germans Start to Use Their Voices to Shop Online
Mobile commerce is firmly established in Germany and already takes a third (33 percent) of total e-commerce sales.16


Lower-value, non-bulky items are typically purchased via mobile commerce, instead of expensive electronics or home goods. Fashion is the most-purchased segment in German mobile commerce, followed by books.


Germany has embraced voice functionalities such as Amazon Echo and Google Home when mobile shopping. One in eight online consumers already use voice commands to order online.17


Social media is a key channel for reaching younger German consumers (around 20 percent of the population is under 24).18 Despite the uncertainty wrought by COVID-19, social platforms are still creating new ways for merchants to display and sell products. For, example, Germany is a launch country for Snapchat's Dynamic Product Ads, an e-commerce function that allows merchants to adjust and post ads in real time on Snapchat. Adidas and Topshop were among the first to use the service in mid-2020.19
A Double-Digit Growth Prediction for Germany's Mobile Commerce Market
Germany's mobile commerce uptake is higher than the European average. This is supported by widespread smartphone penetration, at 78.8 percent. Among the 18–34 demographic, this figure is far higher, at 98 percent.20 Areas like digital media and online services (food delivery, dating, fitness classes) are particularly strong amongst younger demographics.


The rise of mobile commerce may support card and digital wallet growth. The use of cards online has been hindered by domestic debit card brand Girocard not being enabled for e-commerce until very recently.21 Girocards are typically co-branded with Maestro, VPay or jcb to enable international acceptance. Hygiene concerns over physical transacting may also drive uptake of digital payment methods.

Open Invoicing Remains a Unique Feature of Germany's Payment Market
Open invoicing is Germany's most popular payment method, taking almost a third of payments (28 percent).22 This post-purchase payment format allows shoppers to receive or return product before any payment is made. Decades-old, and historically used to pay for catalogue shopping, its popularity has persisted into online shopping culture. Open invoices are paid via bank transfer.


This means cards and digital wallets are used less than in other European e-commerce heavyweights, the UK and France. However, both methods must still be offered, as together they make up over a third (35 percent) of total e-commerce payments.23 PayPal™ is the leading digital wallet brand, and its market share is rising.24
Strong Domestic Brands Mean German Cross-Border Sales are Lower than European Average
Cross-border shopping in Germany is lower than the European average, with 35 percent of shoppers having bought from abroad, compared with 46.3 percent across Europe.25 This is likely due to the long-standing popularity and scale of domestic brands Otto and Zalando, both of which are platforms offering a wide variety of brands and products.


That said, when shoppers do buy from international sites, they tend to opt for Chinese (first), British (second) and U.S. (third) merchants.26 These countries are e-commerce titans and together offer a vast inventory of products and advanced payment and delivery solutions.
German State Turns its Attention to Shoppers' High Returns Habit
Regulation/trends
The German government has been investigating introducing regulations around e-commerce returns, designed to guide merchants' reselling, repurposing and disposal of returned goods.27
Complexity: Low
E-commerce is well-established and consumers are well-versed in a range of payment methods. No local entity is required, and there are no currency or foreign exchange limitations.28
Barriers or benefits to e-commerce market entry
With its strong economy, a wide transport infrastructure network and central European location, the World Bank ranks Germany as the best country for logistics in the world,29 which will help international merchants to fulfil orders efficiently. Amid the COVID-19 pandemic, airlines are using Frankfurt as the landing destination for repurposed passenger planes to ship e-commerce goods between the U.S. and Europe.30
Factors driving the cost of payment acceptance
As with the rest of Europe, the European Commission's Interchange Fee Regulation applies to Germany, capping interchange on consumer debit and credit cards to 0.2 percent and 0.3 percent respectively.31
J.P. Morgan has analyzed 34 e-commerce markets to decipher the trends and challenges driving global e-commerce in 2020. To access our insights on a country-by-country basis, click here.