E-commerce Payments Trends
2020 E-commerce Payments Trends Report: Denmark
---
Years of double-digit growth bode well for the future of Danish e-commerce, in one of the best places to do business in the world
Key takeaways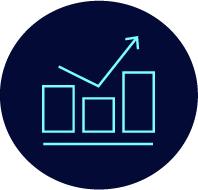 Denmark is a nation willing to spend in high amounts online. E-commerce is firmly established and continues to grow. In the near term, the restrictions caused by COVID-19 may push more consumers online for essentials. In 2020, Danish consumers curbed their spending on luxury items.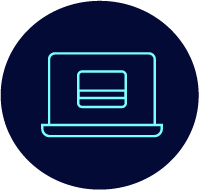 With excellent physical, digital and banking infrastructure, consumers expect to be able to order and receive their products quickly and easily. International merchants will need to be able to meet these expectations, both via desktop and mobile.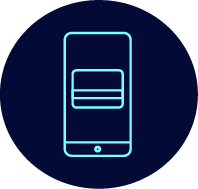 Online payments in Denmark are card-based. Overseas merchants should offer comprehensive card payment functionalities to reach as many consumers as possible.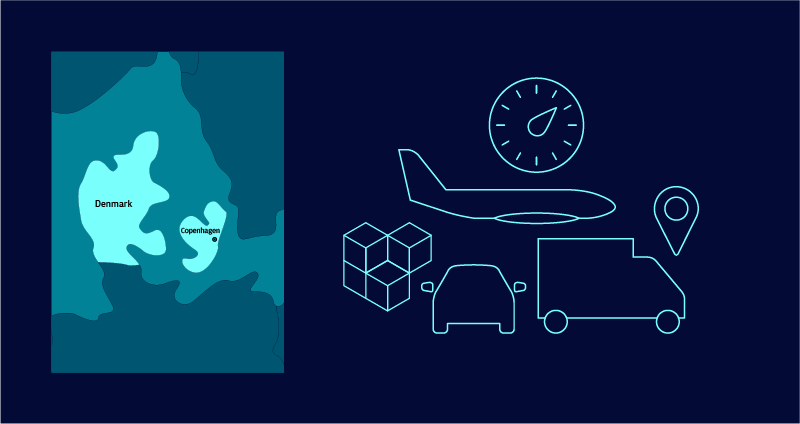 Online shopping already accounts for 11 percent of all retail spending in Denmark,1 a figure that is on a par with much larger European e-commerce player, Germany. All the elements are in place to ensure Denmark's business-to-consumer e-commerce market, currently valued at EUR19.5 billion (US$21.8 billion),2 continues to expand.
Growth is driven by rising online shopping penetration, and a willingness to spend on high-value items online. Online shopping penetration increased from 80 percent in 2017 to 84 percent by 2019. The average annual online spend per consumer jumped from EUR3,344 to EUR3,955 in the same time period—making Danes, on average, the highest-spending European nation in our report series. Citizens living in urban areas typically purchase more than those living in rural areas.3

There is plenty of opportunity to capture Danish shoppers through effective marketing, whether through social media or traditional websites. In 2019, a significant amount (27 percent) of online transactions were impulse buys, whilst the remaining 63 percent were planned purchases. 16 percent of total purchases were gifts, whilst the remaining 84 percent were own-consumption purchases. Denmark has a very low return rate (6 percent) for physical goods.4

The infiltration of global online shopping festivals, such as Black Friday, is also contributing to ongoing e-commerce uptake.5
Subscription-Based Services Take Significant Slice of Danish E-commerce Market
The Danish business-to-consumer e-commerce market has expanded at a double-digit compound annual growth rate (CAGR) since 2017.6 Looking ahead, growth is expected to contract slightly as a result of COVID-19 pressures, but will remain at a compound annual growth rate of 8.9 percent to 2023.7


The market has been in flux in 2020. In the three weeks post-lockdown in Denmark, in the first half of 2020, 65 percent of groceries, food and beverages merchants reported more than a 10 percent revenue increase compared with what was expected.8


There is an ongoing trend for consumers buying subscription-based services and products online, which accounted for 21 percent of the total Danish e-commerce market in 2019.9
Smartphone Penetration is Very High in Denmark, Underpinning Mobile Commerce Growth
Denmark's mobile commerce market is supported by high internet and smartphone penetration. Internet penetration is almost complete at 98 percent,10 while smartphone penetration is at 86.4 percent.11 Both rates are higher than European e-commerce leader, the UK.


Danish online shoppers using their smartphone to make purchases buy more frequently, and spend more, than consumers shopping through other devices. Danes are decreasingly using their tablets for e-commerce. Tablets' share of total e-commerce declined from 18 percent in 2016, to 15 percent in 2019.12


Denmark has a high population density and excellent physical infrastructure, making delivery processes smooth for merchants. The country is set to become home to the largest logistics center in Europe after DSV announced plans in July 2020 to build a super-hub serving the Nordics and the rest of Europe from Denmark.13
Browsers and Biometrics are Both Popular Mobile Commerce Options in Denmark
Mobile commerce takes 45 percent of the overall e-commerce market. Browsers take more closed sales than apps at present—55 percent, versus 45 percent of sales.14


More than 50 percent of Danish online shoppers use their smartphone as their preferred device for product research. Capturing shoppers as they research is a route to sales that would otherwise be lost to bricks-and-mortar retail: 25 percent of Danish consumers have checked stock levels on their smartphones before visiting a physical store.15


Biometric payments are on the rise in Denmark as a result of high smartphone penetration and growing mobile wallet payments. Domestic brand MobilePay is leading in this area.16
Cards are the Primary Payment Method in Denmark
Denmark ranks only behind Ireland in Europe for card use online: 62 percent of Danes use card to pay.17 Credit card penetration is low, at 0.3 cards per capita,18 whilst there are 1.34 debit cards per capita, largely due to Dankort, the domestic bank-based card scheme that is free of charge for users. The card is commonly co-branded with Visa®, offering international payment capabilities.


Digital wallets are increasing in use. They are expected to rise to take a 27 percent share of the online payments market by 2023.19 Key brands include PayPalTM and domestic brand MobilePay, which is hosted by Danske Bank.


Deliver Cross-Border Orders Promptly to Meet Danish Consumer Expectations
Cross-border e-commerce accounts for 22 percent of the overall e-commerce market in Denmark, with over half of Danes (55 percent) already having made a purchase from abroad.22


China is the most popular overseas destination, followed by the UK and Germany.23


With world-class logistics, delivery expectations in Denmark can be high. Some domestic brands offer same-day delivery. One in 10 shoppers expect delivery the following business day, but the majority of Danish shoppers say deliveries within 3.1 days are acceptable.24
Denmark Provides a World-Leading Business Climate
Regulation/trends
The European Commission introduced the Interchange Fee Regulation in 2015, capping interchange on consumer debit and credit cards to 0.2 percent and 0.3 percent respectively.25


Barriers or benefits to e-commerce market entry
No local entity is required. There are no currency or foreign exchange limitations.

The World Bank rates Denmark as the best country in Europe, and the fourth-best globally, to do business. Comparitech ranks Denmark as the most cyber-secure country in the world.26


Factors driving the cost of payment acceptance
The cost of accepting card payments is typically lower than the cost of accepting digital wallet PayPalTM.27
J.P. Morgan has analyzed 34 e-commerce markets to decipher the trends and challenges driving global e-commerce in 2020. To access our insights on a country-by-country basis, click here.