E-commerce Payments Trends
2020 E-commerce Payments Trends Report: Spain
---
As the Spanish economy gets back on its feet, its e-commerce market is asserting itself too, backed by foreign investment and domestic brands waking up to the potential of online shopping
Key Takeaways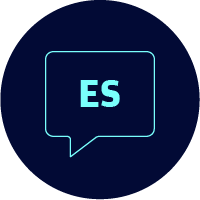 Spain's e-commerce potential is hard to ignore. To capitalize, merchants should offer Spanish-language listings, faster delivery than their peers, and prioritize their app-based sales platforms. 2020 sales growth will be hit by the economic damage caused by COVID-19, but Spain is expected to recover in 2021.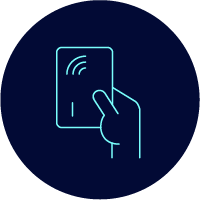 Cards, digital wallets and bank transfers are all key payment options to finesse in order to convert baskets into completed transactions.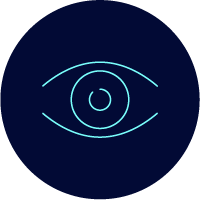 Keep an eye on what local and international shopping giants, from Inditex to AliExpress, are doing in this market, as their focus shifts increasingly to courting the Spanish shopper.
For sheer potential, Spain should rank highly on the watch lists of e-commerce merchants. In a process of recovery after years of economic strife, the country was back in growth pre-COVID-19, with unemployment declining.1
However, the impact of the pandemic means Spain's central bank has estimated the Spanish economy will contract by up to 11.6 percent in 2020, before recovering to grow by 7.7–9.1 percent in 2021.2
Pre-pandemic, Spain had the highest compound annual growth rate (CAGR) prediction of all the European countries featured in our report, at 20 percent to the year 2022.3 This has since been revised downwards to 12.6 percent—still one of Europe's highest growth expectations.4
This confident prediction is driven by the fact there are still plenty of Spaniards yet to make their first online purchase—47 percent of the population, in fact.5 E-commerce only makes up 6.7 percent of total retail sales in the country, but this will change as domestic retailers including home-grown giant Inditex pivot to e-commerce ,6 and amid the stay-at-home measures in the first half of 2020 drove citizens online.7 To date, online spending has been dominated by seller marketplaces and classified sites.8
At present, three to five days is an acceptable delivery time for Spanish e-commerce orders.9 However, as more merchants enter the Spanish arena, driving competition, and consumers are exposed to the impressive logistics capabilities of brands like Amazon and AliExpress, delivery speed expectations will likely increase.
Ongoing Double-digit E-commerce Growth Expected Despite COVID-19 Economic Pressures
Tourism is integral to the Spanish economy, and encouraging citizens and international visitors to book flights and accommodation post-COVID-19 will be vital to Spain's e-commerce growth. The Spanish government has created an EUR859 million (US$964.4 million) loan scheme to improve the Spanish tourism industry's e-commerce infrastructure.10


Saving time is increasingly cited as the key motivating factor when choosing to shop online. In contrast, price considerations are decreasing in importance, suggesting online basket values could increase as Spaniards become increasingly time-poor.11


Mid-career professionals have embraced e-commerce faster than younger demographics, likely due to higher levels of disposable income. The 35–44 age group has the largest number of online shoppers, followed by the 45–54 age group.12
Mobile Commerce has a Strong Growth Prediction, with Voice Assistants and Higher-Income Professionals Driving Uptake
Mobile commerce has a more positive outlook than the overall e-commerce market, set to expand at a compound annual growth rate of 17.3 percent to 2023, where it will generate EUR39.5 billion in sales.13


Mobile commerce growth is backed by good smartphone penetration (at 72.5 percent and rising) and a tendency to shop using portable devices.14 In fact, desktop computers do not even make the top three of preferred ways to access online shopping in Spain. Laptops (first), smartphones (second) and tablets (third) dominate instead.15


Enabling mobile commerce sites to work seamlessly with voice assistant technology may prove to be an important route to cracking the Spanish market. The technology is a key feature of Spain's digital culture, with half of Spaniards already using a voice assistant.16 OK Google is the most popular, followed by Apple's Siri.17

Spanish Shoppers Prefer to Pay via App
Spain is outperforming wider Europe when it comes to mobile commerce uptake. Focusing on your mobile offering and providing easy-to-read apps and sites with high-quality imagery is key to success in this market.


Spain's mobile commerce is app-first.18 Creating slick Spanish-language apps can help generate sales growth, and can help international merchants compete with local brands, many of which have been slow to adopt e-commerce.


Consumer electronics, fashion and travel are the top three most-shopped for sectors.19

Cards Outperform Other Payment Methods, as Bank Transfers Grow in Uptake
Cards are key to this market, taking the biggest share of Spanish e-commerce payments, at 48 percent.20 This is set to decline to 29 percent by 2023, as digital wallets and bank transfers increase in use.21 Credit card penetration is double that of debit cards, at 1.27 cards per capita.22


PayPalTM is the most popular digital wallet option.23 Domestic options include CaixaBank Wallet and BBVA Wallet. Digital wallet use is expected to rise at a compound annual growth rate of 35 percent to 2022.24


Bank transfer payments are set to grow at a significant 50 percent compound annual growth rate to 2022.25 Brands Klarna, Trustly, Bizum and MyBank are driving uptake and awareness of this method.26 Card brands are incorporating buy now, pay later brands into their own offering to steal market share from bank transfer-based options.
Chinese Appetite for Spanish Market Share is Clear to See
Cross-border shopping is popular in Spain, with citizens seeking goods from well-established e-commerce markets like China, the UK and Germany.27


China's AliExpress represents a significant challenge for incoming merchants. It is the third-most visited shopping site in Spain, behind leader Amazon.es and classifieds site Milanucios.28 AliExpress, with its huge product inventory and low prices, has aggressively pursued growth in Spain. It has called the country its "gateway to Europe". It wants to expand Spanish sellers threefold in 2020 and last year opened a physical showroom in Madrid, highlighting its product range but requiring shoppers to order online.29


International merchants should prioritize developing reliable delivery supply chains and consider couriers. Spanish state postal operator Correos has struggled with the demands of e-commerce delivery and is at present signing multiple deals with private sector logistics and e-commerce providers to refine its services.30

Merchants Should Watch out for Digital Wallet Transaction Costs and Stringent Fraud Barriers
Spain is being touted as an entry point for international merchants into the Latin American and central and southern European markets.31

Complexity: Low


No local

entity is required, and there are no currency or foreign exchange limitations.32


Barriers or benefits to e-commerce market entry
Merchants should be aware of an elevated risk of failed payments in Spain, due to strong antifraud filters and restrictions on credit card spending.33


Factors driving the cost of payment acceptance Spanish shoppers are enthusiastic PayPal users. The cost of using the service is typically higher than card payments.34

J.P. Morgan has analyzed 34 e-commerce markets to decipher the trends and challenges driving global e-commerce in 2020. To access our insights on a country-by-country basis, click here.